Raheem Sterling has arrived with a huge reputation having scored goals to help Manchester City win multiple Premier League titles.
But there are still gaps to fill and the need for an experienced target man to lead the line.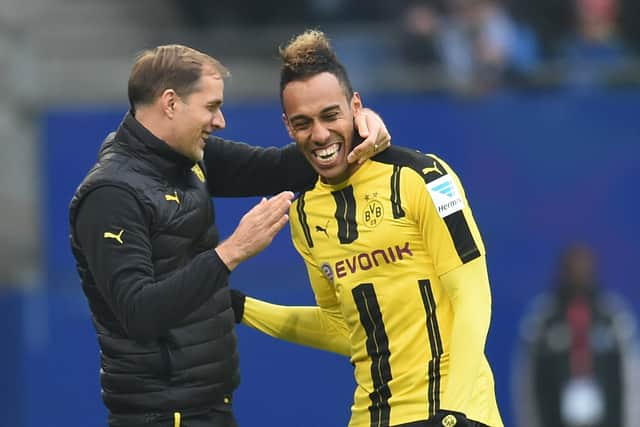 Pierre-Emerick Aubameyang and Thomas Tuchel know each other well from their time in Germany together with Borussia Dortmund, and have kept contact ever since.
There are concerns over the attitude of the Gabonese striker, but Tuchel has been able to get the best out of him in the past and still feels he can keep him focused on football.
The former Arsenal striker scored 79 goals for Tuchel during their two years together in the Bundesliga and the German manager could do with similar numbers as he looks to get Chelsea challenging for the Premier League and Champions League again.
There are still a few deals to be sorted out at Chelsea before the transfer window closes at the end of this month, with players like Callum Hudson-Odoi also asking to leave at least on-loan.
Hakim Ziyech, who was signed from Ajax has also been underwhelming, has been linked with a move to AC Milan, but large parts of his deal will be dependent on the quality of players Chelsea can bring in.