Villarreal star Yeremy Pino has already spoken about his contractual circumstance amid links with Arsenal.
The Gunners are said to be pushing for a deal for the winger, with Mikel Arteta reportedly a bid fan of the Spain international.
For that reason, Arsenal will likely have to up their offer to get a deal done, but not just to satisfy Villarreal.
Yeremy signed a new contract with the Yellows last season, committing to a contract up until 2027, also raising his release clause significantly.
And after making that decision, the winger made it clear he is not planning to leave Villarreal any time soon.
"This club has trusted me from the first minute, I never had any doubt coming here and to reject many big clubs," he said in November.
"It's incredible for me to share the dressing room with big players - to see Cazorla the other day and have breakfast with us - players that have been my idols since I was small.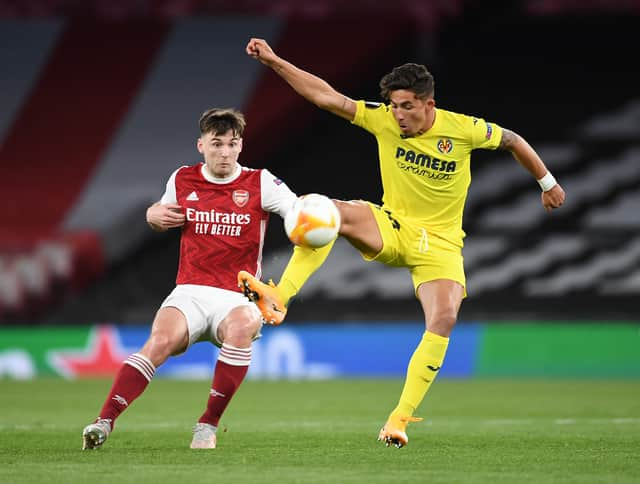 "I am very young, but this club have made everything so easy, anf the coach has given me confidence from the first day."
Speaking about the release clause, Yeremy added: "The clause doesn't bother me. I want to be here for many years.
"I am very happy with what they have done for me, and I want to continue here a lot longer. I want to give all that the club, the fans and the coach deserve.
"I will never regret what I have done because Villarreal is my life, it is in my heart and always will be."