Patrick Vieira has answered to questions that forward Wilfried Zaha has bought Espoir Club D'Abengourou, a football club in his home country by saying he's available for a job in the future.
The 29-year-old has bought a fourth division club in the Ivory Coast alongside his junior brother as they look to help young players who are desperate for opportunities.
The Crystal Palace star was born in the Ivory Coast before moving with his family to Croydon when he was only four years old.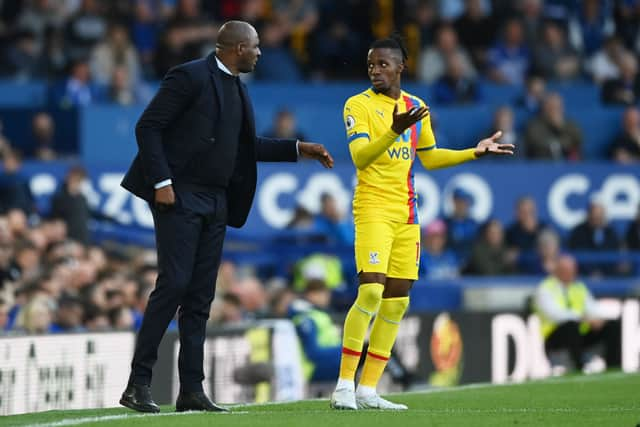 Patrick Vieira who was also born in Senegal and set up Diambers, a club in Senegal where he helps young players, joked that he was happy that Zaha had bought a club and joked that he would get a job there in the future.
He told reporters ahead of the game against Chelsea in the Premier League: "I may have a job there in the future.
"I didn't know - I just found out - but I will ask him if you want but this is good because he is just giving back to the Ivory Coast where he grew up.
"Trying to give opportunities to young players who want to have the chance to come to Europe so all the credit to him."
Crystal Palace looking to end Chelsea's dominance
The Eagles haven't beaten the Blues since 2017 but they have quietly built their own fortress at Selhurst with just one defeat in the last nine home games.
They have one of the best in-form players in the Premier League with Wilfried Zaha who has four goals in the five games he's played so far.
Patrick Vieira knows very well that preparing for Graham Potter is not an easy task as he is able to switch formations during games and reveals they have been working on him.
He added: " It will be a Graham team. When you look at the way he was playing at Brighton changing systems during games, adapting himself with what he needs, I think that will be something that he will do at Chelsea.
"We will have to adapt ourselves based on the system they want to play and use against us."