Kepa Arrizabalaga: How AFCON will make or break goalkeeper's time at Chelsea
Kepa was the hero as Chelsea progressed to the quarter finals of the Carabao Cup but can he rescue his legacy at the club?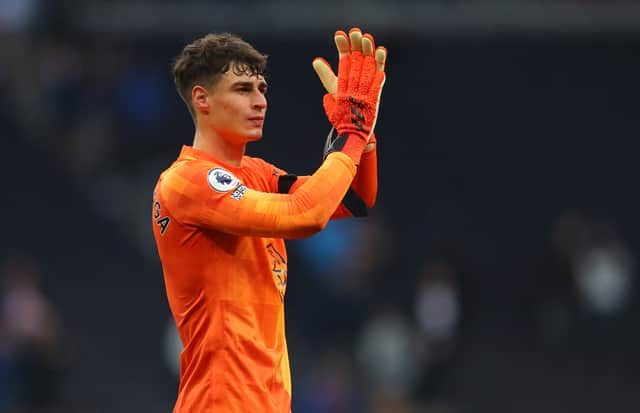 Earlier in the game, his mistake led to a Southampton equaliser in the second half but he produced two world class saves to redeem himself before saving from Theo Walcott during the shoot-out to help his team advance the next round.
The 27-year-old has steadily rebuilt his reputation and is still often seen smiling despite the arrival of Edouard Mendy, who has taken top spot at Chelsea.
His performance against Southampton on Tuesday night will do his confidence at world of good.
Having arrived at Chelsea as a potential world beater, a confidence crisis and dip in form has seen Kepa lose his spot at both club and national team level.
Chelsea manager Thomas Tuchel has struck a really good balance where the Spain international feels loved and his penalty heroics has rebuilt a previously fractured relationship with the fans.
He was the hero against Villarreal in the Super Cup, just like he was against Southampton in the Carabao Cup as Thomas Tuchel's side came out on top.
But his true litmus test will be how he performs between late December to early February 2022, when Mendy and more than 40 other Premier League players leave for the Africa Cup of Nations.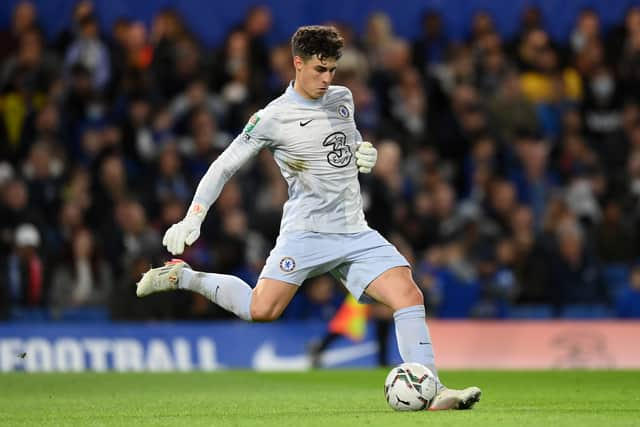 Kepa will have to use this opportunity to remind everyone why Chelsea went all out to make him the most expensive goalkeeper in the history of football.
Here is what a good run of games in the Premier League will mean to Kepa and Chelsea on a long term basis.
An exhibition for a club
At the beginning of this season there had been rumours Napoli were making a move for Kepa Arrizabalaga, but in the end he stayed at Chelsea.
He is still young and has massive potential so a good run of games will be priceless for the beleaguered goalkeeper.
There is still every chance that the former Athletic Bilbao star can still fulfil all the potential he showed before moving to the Premier League.
A chance to play a pivotal role in a winning team
Kepa has won the Champions League and it doesn't matter where he ends up next, he will always be regarded as part of the team that won the club's second Champions League trophy.
But there is a chance to prove a point and make a mark in Chelsea folklore, how he holds up within this period will define his time at the club.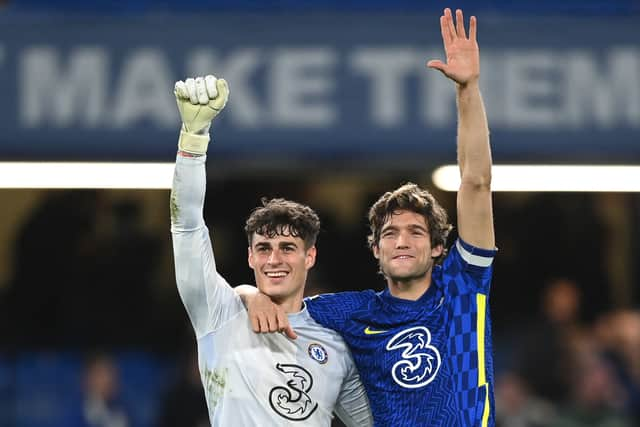 The performance against Southampton will lift his mood and he is likely to get another run out in the quarter finals, whoever Chelsea is paired against, before the Premier League test after Boxing Day.
A chance for Chelsea to recoup some money from his sale
If Kepa performs while Mendy is away, he will likely push for a move to go somewhere where he will play consistently.
His improved form will be a bargaining chip for Chelsea, to get a huge loan fee or an outright sale that will cover some part of the £71 million they paid for in 2018.
From a business angle, there is no point keeping an expensive goalkeeper as your second choice while an in-form Kepa will also want to try his luck elsewhere.