As well as German international Rudiger, who has been linked with a move to Spain, Andreas Christensen and Cesar Azpilicueta's deals also run out in the summer.
Unless the club is sold quickly, Chelsea will be unable to retain the trio beyond this season.
Fans were quite hopeful that they would get to keep their in-form defender Rudiger, who has become a fan favourite since Thomas Tuchel took over.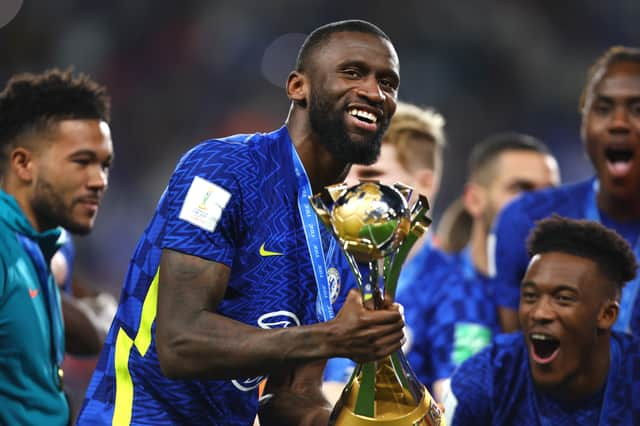 But all the hopes have come tumbling down with Real Madrid fans, who are still celebrating from their memorable win against PSG in the Champions League, urging the defender to join the European giants.
A Real Madrid fan told LondonWorld: "I think now he can come to the best club in Europe and the Chelsea fans won't have a bad word for him because they genuinely cannot offer him a new deal."
While fellow Madridista Michael Advan said: "This is the best time for you to join the true big European club and we will welcome you in the best possible way."
Chelsea have been in the news following Russia's invasion of Ukraine, and there had been growing concerns that the club could be sanctioned because of alleged ties with Abramovich and Putin.
The oligarch tried to hand over the running of the club to its trustees, but that failed before he announced he was putting the club up for sale.
Now Boris Johnson announced severe sanctions on the billionaire, including freezing all his UK assets and banning his businesses from any transactions with British individuals or comapanies.
The UK government has to agree to any sale, and Abramovich will not get a penny of the money paid for Chelsea.
Players have been left looking over their shoulders, including Rudiger who has been told to swap London for Madrid.
What will happen to players who want to leave the club this summer
It's still unclear how long the sanctions on Abramovich, but the government has said the club is unable to make sales or purchases of players.
In the case of players like Rudiger, Christensen and Azpilicueta, their contracts run out this summer and they will be free to walk away and join whoever makes the best offer.
The more pressing issues will be the club's inability to generate revenue through matchday tickets and new sponsorship deals and television revenue.