This is set to have a huge impact on Chelsea, with ticket sales, merchandise and player transfers all set to be affected.
LondonWorld will answer what the sanctions mean for the current European and world champions Chelsea FC, Blues fans and also away supporters visiting Stamford Bridge.
What are the UK government sanctions against Roman Abramovich?
The billionaire has had his UK assets frozen, which includes Chelsea and his stakes in steel giant Evraz and Norilsk Nickel.
When announcing the sanctions the government said: "Abramovich is associated with a person who is or has been involved in destabilising Ukraine and undermining and threatening the territorial integrity, sovereignty and independence of Ukraine, namely Vladimir Putin, with whom Abramovich has had a close relationship for decades."
This prohibits and transactions between these companies and UK individuals or businesses.
The government has also imposed a travel ban on Abramovich, who is currently out of the country.
There are also transport sanctions on his aircraft and yachts, which means they could be seized if they came to the UK.
Abramovich, who was part of the oligarch group who helped pick Putin as a successor to Boris Yeltsin in the 1990s, has denied having a close relationship with the Kremlin.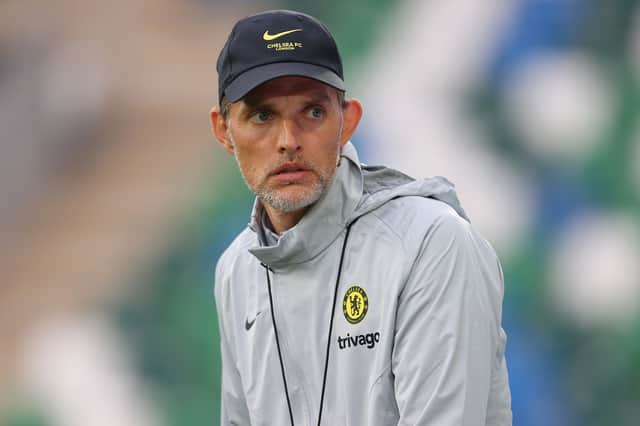 Will Chelsea be able to play in the Premier League?
Chelsea will be able to continue to play football matches, as it has been granted a special licence by the Department of Culture, Media and Sport.
Both the club and the Premier League confirmed that the Blues would be honouring their game against Norwich tonight.
Players and staff will still be able to be paid, and costs relating to maintenance of the club will be allowed, such as council tax and insurance.
The club will also be allowed to spend up to £500,000 on hosting matches, which covers security, catering and stewarding.
They will only be allowed to spend £20,000 on travel to away games.
However Chelsea will not be allowed to bring in any revenue.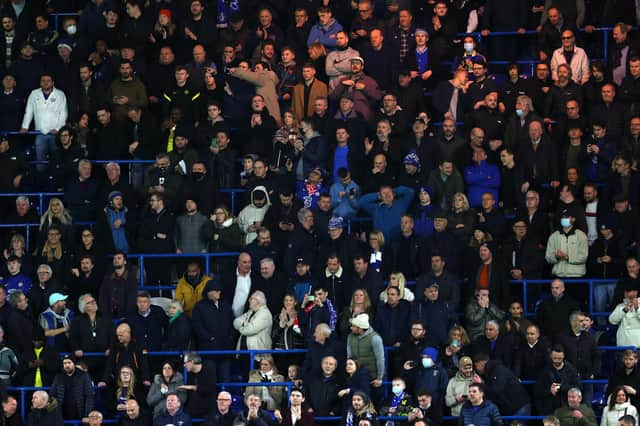 Will Chelsea fans be able to attend home games?
Chelsea fans who have bought tickets to home games before March 10 will still be able to attend matches.
This includes season ticket holders, who will be able to attend games at Stamford Bridge for the rest of the season, even supporters still need to pay via direct debit.
However the club will not be allowed to sell anymore tickets to home games from today onwards, so Chelsea fans will not be allowed to buy tickets to games at Stamford Bridge.
Essentially, only season ticket holders and people who purchased tickets prior to March 10 will be able to go to matches for the foreseeable future.
Food and refreshments will still be sold at Stamford Bridge.
Will Chelsea fans be able to attend away games?
Chelsea fans will be able to attend away matches, as despite tickets being sold through the club - the home team gets the revenue.
A Government source confirmed to LondonWorld that Blues fans would still be able to buy tickets for away matches for the rest of the season.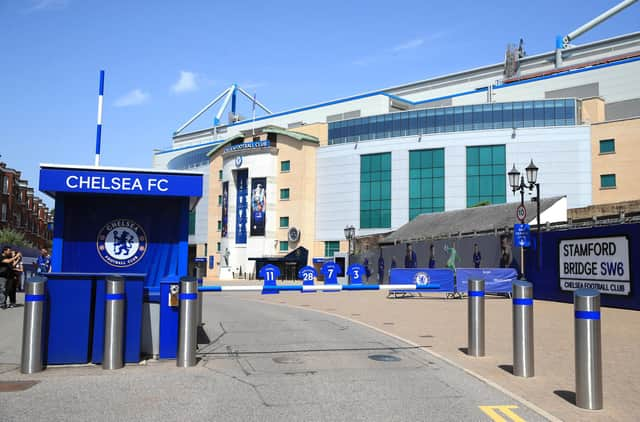 Will away fans be able to attend Chelsea matches Stamford Bridge?
Away fans who have already purchased tickets to matches, will still be able to attend Chelsea home games.
However currently, as the club is unable to generate any revenue, no tickets to matches at Stamford Bridge for home or away fans will be allowed to be sold.
The Government appears to trying to find a work-around to ensure away clubs are not disadvantaged.
A source told LondonWorld: "Away fans who are existing ticket holders will be permitted to attend matches at Chelsea.
"We will continue to work with the club and the Premier League to ensure that unsanctioned clubs are not unduly affected."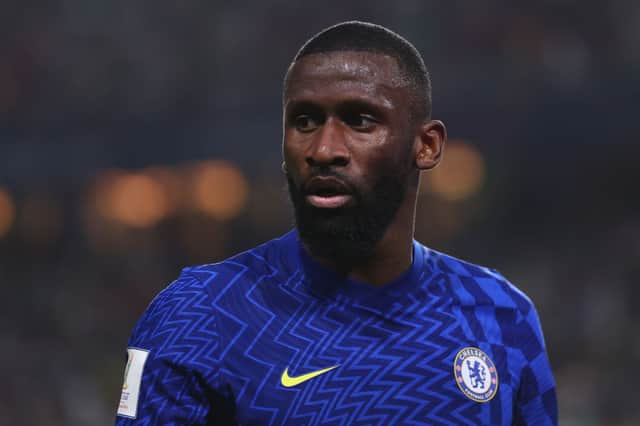 Will Chelsea be able to sign players or offer new contracts?
The sanctions have also stopped Chelsea offering any new players contracts.
As things stand, Antonio Rudiger, Andreas Christensen and Cesar Azpilicueta are all out of contract in the summer, and the Blues will not be able to sign them up to new deals.
If Abramovich remains the owner of Chelsea, they will not be able to sign any new players once the summer transfer window opens.
Is the Chelsea club shop closed?
As Chelsea is not allowed to make transactions outside of the specific rules of the licence, the club shop is closed.
The Blues are not allowed to sell any merchandise while Abramovich is under sanctions.
New York Times reporter Tariq Panja post a photo of the club shop, with a sign which said: "Due to the latest government announcement this store will be closed for today until further notice."
He also reported that staff at the Stamford Bridge hotel had been told not to take any future bookings.
Will Roman Abramovich be allowed to sell Chelsea?
These sanctions have put a halt to any sale, and if Abramovich does sell the club all the money will go to the UK government.
The oligarch will now only be able to sell the club with permission from the government.
What has Chelsea said?
The club released a statement, which said: "Chelsea FC has been advised that its owner Roman Abramovich has been sanctioned by the UK government.
"By virtue of his 100% ownership of Chelsea FC plc and affiliated entities, Chelsea FC would normally be subject to the same sanctions regime as Mr Abramovich.
"However, the UK Government has issued a general licence that permits Chelsea FC to continue certain activities.
"We will fulfil our men's and women's team fixtures today against Norwich and West Ham, respectively, and intend to engage in discussions with the UK Government regarding the scope of the licence.
"This will include seeking permission for the licence to be amended in order to allow the club to operate as normal as possible.
"We will also be seeking guidance from the UK Government on the impact of these measures on the Chelsea Foundation and its important work in our communities.
"The club will update further when it is appropriate to do so."
What has the Premier League said?
The Premier League also released a statement, which said: "Following the UK government's announcement that sanctions have been imposed against Roman Abramovich, the Premier League can confirm tonight's match between Norwich City and Chelsea will go ahead as planned.
"The government has issued an initial licence to enable Chelsea to continue to train, play its fixtures and fulfil its obligations for the rest of the season.
"The league will now work with the club and the government to ensure the season will proceed as planned and in line with the government's intention."