Foreign secretary Liz Truss announced a full asset freeze of the billionaire oligarch's assets.
Chelsea will be given a special licence to continue to play matches, however the operations of the club will be severely limited.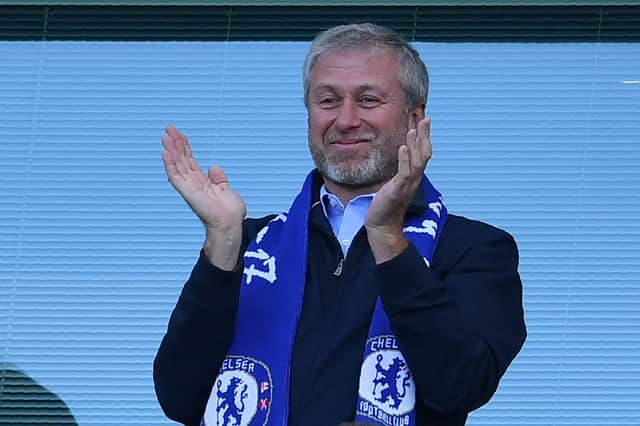 It is understood that season tickets will still be able to go to matches.
Chelsea will not be able to offer new contracts to players, or make transfers.
Abramovich, who is worth £9bn, also faces a travel ban alongside six other wealthy and influential Russian oligarchs with close ties to the Kremlin - but he has denied having links to Putin.
The government sanctions list describes him as "a prominent Russian businessman and pro-Kremlin oligarch [who] is associated with a person who is or has been involved in destabilising Ukraine and undermining and threatening the territorial integrity, sovereignty and independence of Ukraine, namely Vladimir Putin, with whom [he] has had a close relationship for decades.
"This association has included obtaining a financial benefit or other material benefit from Putin and the government of Russia. This includes tax breaks received by companies linked to Abramovich, buying and selling shares from and to the state at favourable rates, and the contracts received in the run up to the FIFA 2018 World Cup.
"Therefore, [he] has received preferential treatment and concessions from Putin and the government of Russia."
It comes on the 15th day of Russia's invasion of Ukraine, after the bombing of a maternity hospital in the southern city of Mariupol, which has been denounced as a war crime.
The UK government has announced measures against seven oligarchs who have a collective net worth of an estimated £15bn.
Ms Truss said there "no place" in the UK for oligarchs, adding: "The blood of the Ukrainian people is on their hands."
Abramovich will be banned from transactions with UK individuals and businesses, barred from travel and have transport sanctions imposed.
It comes as the government's planned economic crime bill, which was presented to the House of Commons on Monday, March 7, is set to come into force next week.
The club owner's one-time business partner, industrialist Oleg Deripaska, has also been sanctioned with the same measures.
While several of the Russian leader's inner circle, including Igor Sechin, Putin's right-hand man, as well as Andrey Kostin, Alexei Miller, Nikolai Tokarev and Dmitri Lebedev, have been hit with an asset freeze and a travel ban.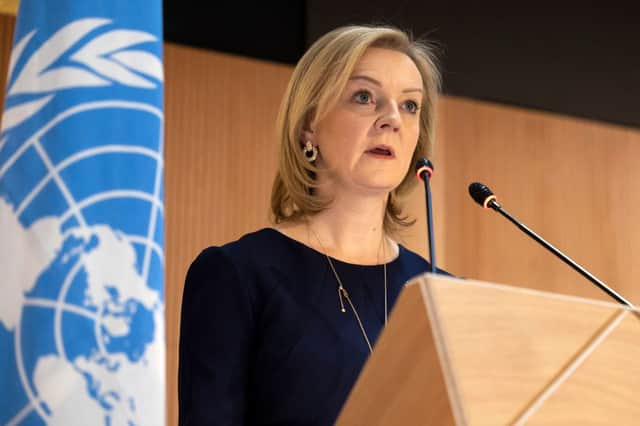 Deripaska has stakes in En+ Group; Sechin is the chief executive of Rosneft; Kostin is chairman of VTB bank; is CEO of Gazprom, Tokarev is president of the Russia state-owned pipeline firm Transneft; and Lebedev is chairman of the board of directors of Bank Rossiya.
Abramovich also has stakes in steel giant Evraz and Norilsk Nickel.
Prime minister Boris Johnson said: "There can be no safe havens for those who have supported Putin's vicious assault on Ukraine.
"Today's sanctions are the latest step in the UK's unwavering support for the Ukrainian people.
"We will be ruthless in pursuing those who enable the killing of civilians, destruction of hospitals and illegal occupation of sovereign allies."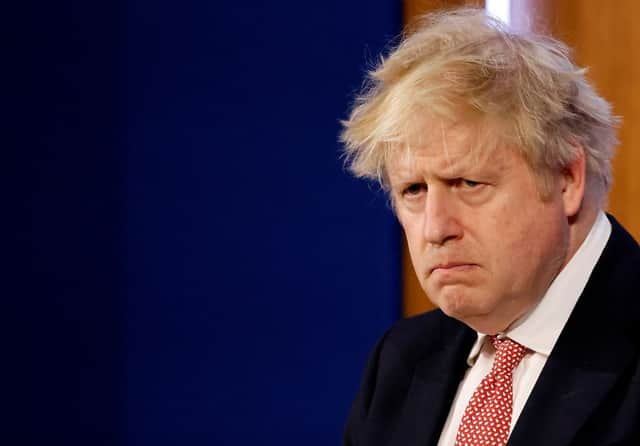 While Ms Truss added: "Today's sanctions show once again that oligarchs and kleptocrats have no place in our economy or society.
"With their close links to Putin they are complicit in his aggression. The blood of the Ukrainian people is on their hands. They should hang their heads in shame.
"Our support for Ukraine will not waver. We will not stop in this mission to ramp up the pressure on the Putin regime and choke off funds to his brutal war machine."
Asset freeze measures mean all UK citizens and businesses are barred from dealing with or providing any funds owned or controlled by the person sanctioned which are held in the UK.
Transport sanctions are newly introduced powers making it a criminal offence for any Russian aircraft to fly or land in the UK and barring Russian ships from UK ports.
While a travel ban means the person sanctioned cannot enter or remain in the UK.
Liberal Democrat foreign affairs spokesperson Layla Moran MP said the news was "well overdue" and called on the government to use seized Russian mansions to house Ukrainian refugees.
She said: "The foreign secretary must also urgently assess whether these oligarchs have been able to sell off any of their assets due to the government's delay in acting.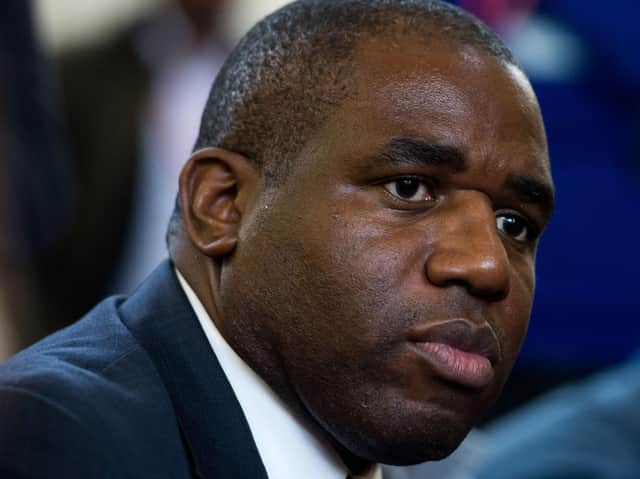 "We also need to go further and faster. There are hundreds of Kremlin-linked oligarchs and following this announcement, we have sanctioned just 18. It's not good enough.
"With every day that goes by, Putin's cronies will be fire-selling their assets and fleeing our jurisdiction."
It comes after Labour leader Sir Keir Starmer, who is on a visit to British troops in Estonia today, called for Abramovich's assets to be seized during PMQs last week.
Shadow foreign secretary David Lammy MP, said: "At last! This is the right decision. But it should not have taken the government weeks.
"Too few oligarchs linked to Putin's rogue regime have so far faced sanctions from the UK government. We are lagging far behind allies in the EU and the US.
"It is right that, under pressure from Labour, the government U-turned to strengthen sanctions legislation. Ministers must now move faster to continue to close the sanctions gap."