If you were having a night in on Saturday night there's a high chance you settled on watching the Brit Awards 2023.
I too tuned in to watch ITV's three-hour coverage starting with red-carpet interviews at 7.30pm ending with Sam Smith and Kim Petras' performance of Unholy at 10.45pm.
However, my night did not end there. There were four afterparties to attend – two of which I had wangled invitations to – so I got my glad rags on and hit the town.
First stop was DJ Manny Norté's Bacardi Presents party at The Londoner in Leicester Square.
I arrived behind a tall man wearing quite hideous trousers and chunky black sunglasses, which I always think is a bit of a naff thing to do when it's dark outside.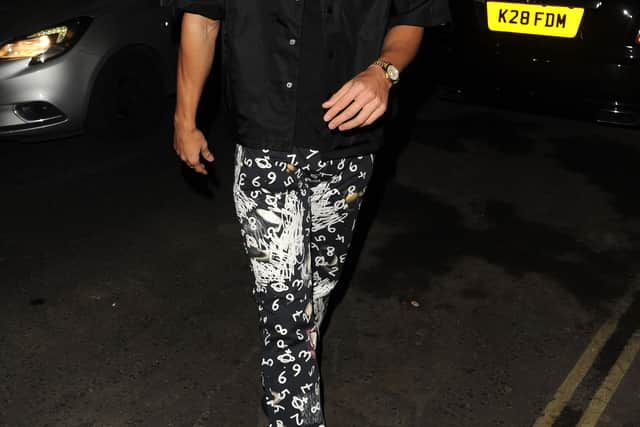 It turned out to be Jack Fowler, former Love Island contestant, who was swiftly ushered in by the organisers to get his photo taken.
I then watched as more Love Island alumni arrived including Danica Taylor, Liberty Poole, Dami Hope, Indiyah Polack, Montana Rose Brown, and Megan Barton Hanson.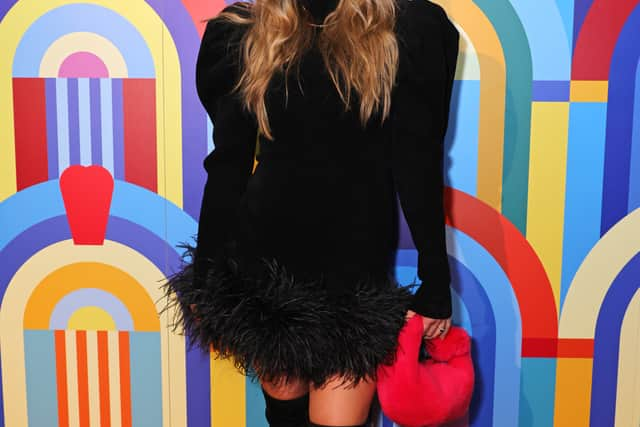 Meanwhile at 180 Studios on the Strand, award winners Aitch and Becky Hill were attending their first after party of the night, hosted by Universal Music.
Also there were Lewis Capaldi and Kim Petras, who performed at the ceremony, and chart topper Shania Twain who presented an award on the night.
Sophie Ellis-Bextor got people moving to her classic Murder on the Dancefloor, especially Mabel, Ashley Roberts and Leigh Francis (aka Keith Lemon) who were seen having a boogie.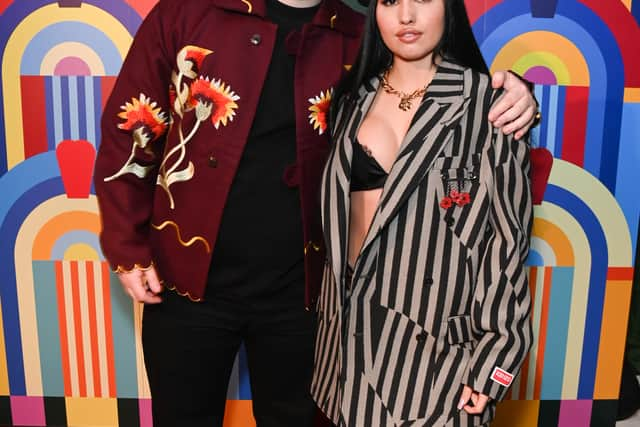 Further along the Thames, Maya Jama was welcoming Miraa May, Snoochie Shy, and Chunkz to her Coca Cola barge party, where Tiffany Calver's DJ set rocked the boat.
Back at The Londoner, I enjoyed a final bop to my favourite R&B and hip-hop bangers before moving on to the next party.
Mabel did the same at 180, and arrived at The Londoner as I was leaving. Close behind her were Rising Star award winners Flo Like This and Leigh Ann Pinnock of Little Mix.
The FOMO of leaving one dancefloor was soon forgotten by arriving at the next, for the Warner after party at NoMad Hotel Covent Garden.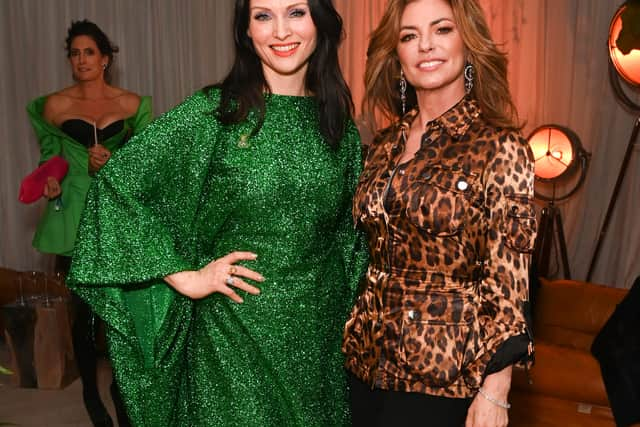 Eliza Rose was mid-DJ set and sang her earworm BOTA (Baddest Of Them All) to the packed room.
I spied another room cordoned off for celebs only and waltzed straight in as if I belonged there.
While the bodyguards didn't bat an eyelid, Lizzo's personal security did and they told me not to speak to her. Win some, lose some.
Love Island's former host, Laura Whitmore, and the voice of the show Ian Stirling rushed out of the VIP area to watch the last performance at the party by legendary pop group Sugababes.
Proceedings wound up around 4am, when I found myself at an after after party in a luxury central London apartment in the company of Becky Hill and Ashley Roberts.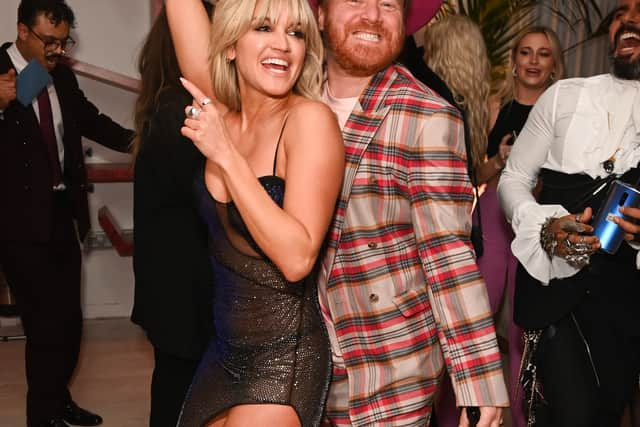 It was around this time that I decided one of the beds looked like quite a nice place for me to catch a few winks after all the dancing and prancing around London, much to Ashley Roberts' concern.
"Is she OK? I'm feeling very protective of her," I heard her say to her friend.
After the ex-Pussycat Doll snapped me out of my slumber, I decided it was time to go home to my own bed rather than try to sleep in someone else's, so there ended my night at the Brits.
Hopefully the next after party I go to, I will leave with a touch more elegance.