Venues across the City of London were hit by strikes today as workers walked out, calling for a fair pay deal.
GMB union members last month rejected a pay offer by the City of London Corporation (CoLC), by a majority of 77%. Today's 24-hour strikes hit attractions and facilities including the Barbican, Guildhall School of Music & Drama, Smithfield Market, Tower Bridge, the Old Bailey, Hampstead Heath and London Port Health Authority.
London's Roman Amphitheatre was closed, as well as The Monument, Guildhall Library, the Epping Forest visitor centres and the Small Business Research + Enterprise Centre. All other locations remained open, with depleted staffing levels.
Barbican centre shop steward and GMB rep Neil Sowerby told LondonWorld: "We're taking a day's strike to show that the City of London doesn't work without workers.
"We're protesting about the City of London's pay deal, which hasn't given us a pay rise in line with inflation since 2019. They cancelled our pay deal in 2021 last year the offered us a measly 3% during a cost-of-living crisis.
"The City of London have failed to look after their workers. They'd rather look after their buildings and themselves than look after the people that keep the City of London working."
The GMB union
Anna Lee, GMB London region organiser, said: "These people are working in one of the richest places on the planet. All they are asking for is a decent pay rise to help with the cost of living. It's a scandal they have to close major tourist attractions just to get their voices heard by City of London Corporation bosses. But that's what it's come to. GMB calls on the CoLC to properly value and respect their staff and return to the negotiating table."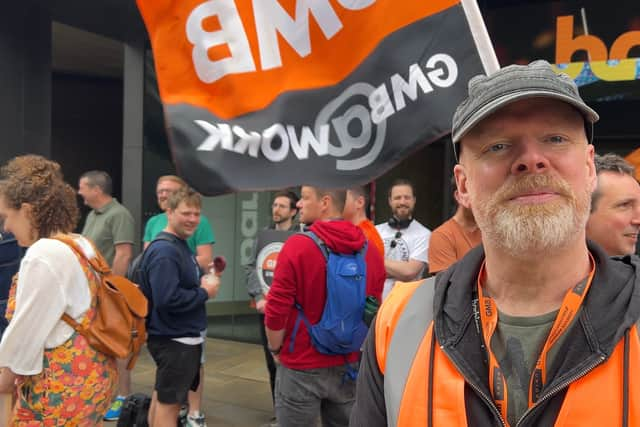 Tower Bridge and The Barbican
A CoLC spokesperson said: "The majority of our sites and institutions, including Tower Bridge, are open as normal today, despite lower than normal staffing levels. All our open spaces and their visitor facilities there are open, except for the visitor centres at Epping Forest, which are closed.
"Guildhall Art Gallery is open as normal but London's Roman Amphitheatre is closed, as are The Monument, Guildhall Library and the Small Business Research + Enterprise Centre. The Barbican Centre, including Curve Gallery, shop and restaurants are open. One concert was rescheduled and some cinema screenings and architecture tours have been postponed or cancelled."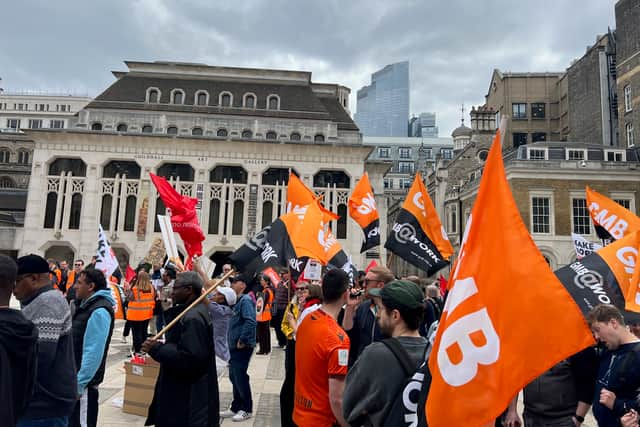 The CIty Of London Corporation
The CoLC spokesperson said the 2022/23 pay offer gave all full-time employees at least £2,300 extra, adding: "In our view, it addressed the challenges staff face in the fairest way possible, while ensuring we met our statutory duty to deliver a balanced budget.
"We appreciate how difficult it is for many people in the current economic climate and our one-off winter payment of £1,000 provided in October gave real, practical support to all our staff to help them cope with the cost-of-living crisis. This amount has now been confirmed as consolidated into base pay during 2023-24.
"The minimum pay increase awarded last year meant our lowest paid staff – those most affected by the cost-of-living crisis – received an increase of over 12%. Through talks with the unions and ACAS, we sought to find a solution acceptable to all, and we regret that this was not possible.
"Providing the inflation-matching pay increase demanded by the unions would result in significant cuts to services, including making a considerable number of redundancies."