Holidaymakers travelling from Heathrow airport for the late May Bank holiday weekend will be hit with delays and disruption as staff begin three days of strike action.
Heathrow airport has already been hit with five days of industrial action this month and now further action has been planned for May 25, 26 and 27.
The security officers also took 10 days of strike action over Easter from March 31 to April 9, resulting in hundreds of flights being cancelled.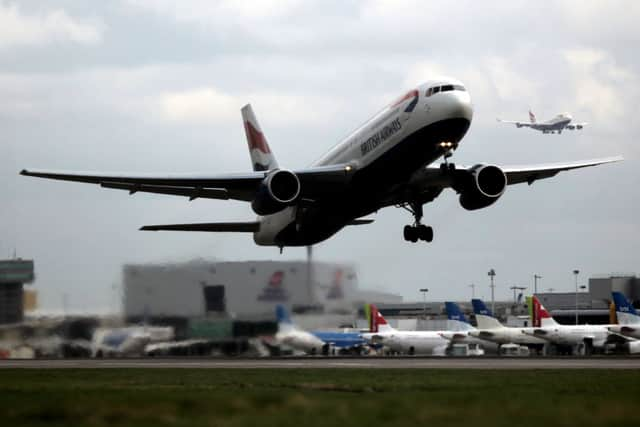 Sharon Graham, Unite general secretary, said: 'Yet again, we have a chief executive who thinks it is acceptable to boost his earnings by an eye-watering 88%, from £800,000 to a staggering £1.5 million, while he denies his own workers a decent pay rise.
'This dispute is bound to escalate with more workers being balloted and disruption set to continue throughout the summer.'
A survey conducted by Unite among security officers at Heathrow previously suggested there could be a "shock exodus" of staff, with almost half responding saying they are unsure whether they will continue working at the airport.
How will the walkouts affect travellers?
While it will take a little longer to get through security during this period, Heathrow Airport has said that it will deploy 1,000 additional staff in order to minimise impact and has insisted that passengers will be able to 'fly as normal'.
A Heathrow spokesperson said: "We kept Heathrow running smoothly during the first 10 days of Unite's failed industrial action, and passengers can have confidence that we will do so again this time. We will not let Unite disrupt the flow of visitors to the UK during such an important period for the country.
What can I do if my flight gets cancelled?
Airlines are usually obliged to help you out or provide compensation if your flight is cancelled. For example, BA previously said that the majority of customers impacted by strikes will be booked on to alternative flights within 24 hours or can get a full refund.