Sadiq Khan's Ultra-Low Emission Zone (ULEZ) expansion will cost "hard-working Londoners their jobs and businesses", a Conservative Assembly Member (AM) has claimed.
Andrew Boff, the Tory's City Hall economy spokesperson and potential mayoral candidate, has called on Mr Khan to "scrap this disastrous strategy", citing several examples of the impact it may have on people unable to upgrade their vehicles.
A spokesperson for Mr Khan said the mayor knows many businesses are struggling due to the cost-of-living crisis, which is why he launched his £110 million scrappage scheme to support those having to trade in their cars, motorcycles, minibuses and vans.
According to Mr Boff, carers, such as Sutton-based William Barrett, and tradespeople including Gordon Isaac, are among those who have said they will need to either quit their jobs or move out of London due to the mayor's scheme.
Businesses are also likely to be impacted, Mr Boff added. The Conservative AM referenced examples such as a music studio, Medway Sound Creative Space, which is based in Rochester but gets most of its work from London. Due to not having a compliant vehicle, the owner, Lee Murthwaite, has said the studio will need to look elsewhere.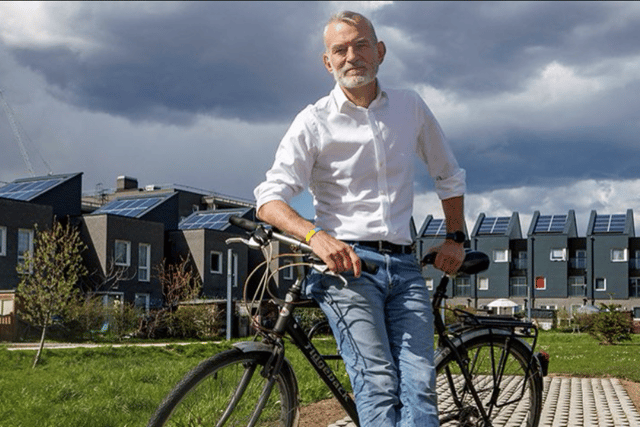 Mr Boff said: "Sadiq Khan is costing hardworking Londoners their jobs and businesses. Many people, including carers, teachers and tradespeople, rely on their cars or vans for work and simply cannot afford to pay Sadiq Khan's ULEZ.
"The mayor needs to scrap this disastrous policy, which an overwhelming majority of Londoners have told him they do not want, and adopt policies that protect jobs instead of destroying them."
A spokesperson for Mr Khan reiterated the decision to expand the ULEZ "was not an easy one", but was "necessary to tackle toxic air pollution and the climate crisis".
"Sadiq knows that many businesses, particularly small businesses and sole traders, are struggling as a result of the cost of living crisis," they continued. "This is why he has launched a £110 million scrappage scheme for micro-businesses and sole traders, as well as charities, Londoners on lower incomes and disabled Londoners."
The spokesperson added the mayor continues to call on further funding from the government to support those switching to cleaner vehicles.
Mr Boff, along with the seven other Tory hopefuls aiming to be the party's mayoral candidate at next year's election, has made clear he opposes the scheme's extension, which will incorporate all of greater London.
The Conservative candidate will be announced on July 19. The Lib Dems will also unveil their candidate in July, joining Sadiq Khan (Labour), Zoë Garbett (Green Party) and Howard Cox (Reform UK), who have already been selected by their parties.