The Conservative Party has kicked off its search for a candidate to challenge Sadiq Khan for the role of London Mayor in next year's elections.
Applications for a Tory candidate opened on May 9 and will close on Wenesday May 24.
Party members in London will get the opportunity to vote for their preferred candidate, who will be confirmed on July 19.
The candidate will seek to become London's second Tory mayor after Boris Johnson, who held the position from 2008 to 2016.
Here are the potential Conservative candidates who have declared their interest.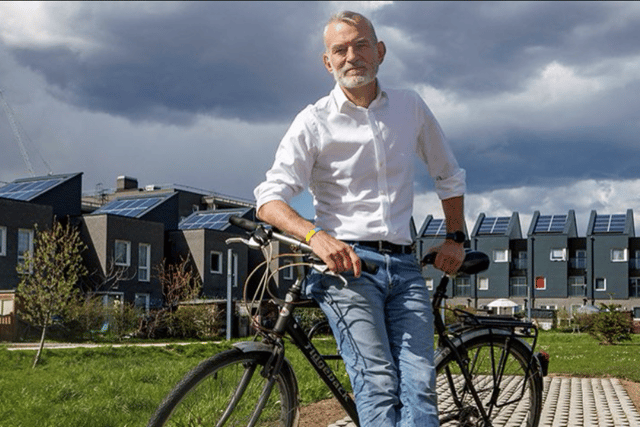 Andrew Boff
London Assembly member Andrew Boff is seeking the Conservative mayoral candidacy for a sixth time.
He is the current chair of the London Assembly and has served as a London-wide Assembly Member (AM) since 2008.
The former Hillingdon councillor backs legalising cannabis, decriminalising street prostitution and self-identification for trans people.
In an interview with the Telegraph last month he said: "My long-running belief is that the Conservative Party in London has got a different flavour to other parts of the country… we need a distinctive London voice."
Boff pledged to "major" on issues such as the environment, housing, and the planning system, as well as to reverse the proposed ULEZ changes.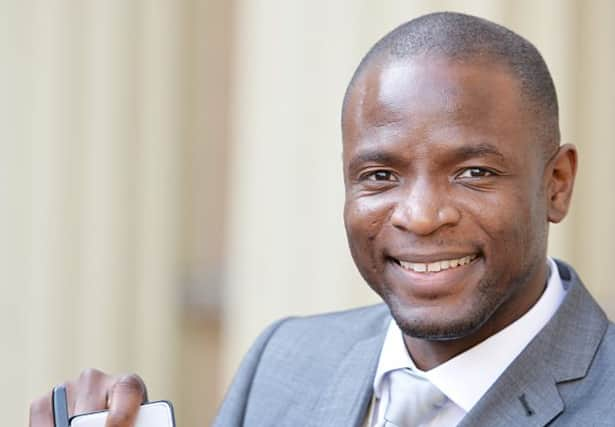 Duwayne Brooks
Duwayne Brooks is a former Lewisham councillor, and was a close friend of Stephen Lawrence.
Brooks, aged 18 at the time, was with the schoolboy when he was murdered in a racially motivated attack at a bus stop in Eltham on April 22 1993.
On the same day as Lawrence's memorial, he announced his plans to run for mayor of London in next year's election, as the Conservative candidate.
Brooks says he will put policing in the capital at the centre of his campaign.
The Casey report, published this year, found that the Met's recent failings are similar to those of the 1999 Macpherson report, published in the aftermath of Lawrence's death, which judged that the Met was "institutionally racist".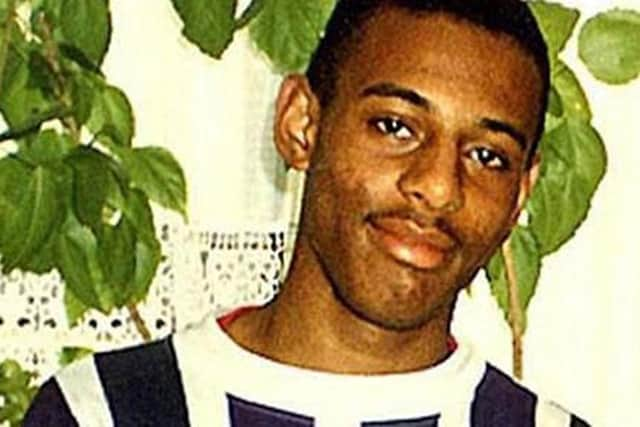 Brooks experienced severe post-traumatic stress disorder after Lawrence's murder as police had treated him as a suspect rather than a witness.
In an interview with the Mirror he said: "What happened then is still happening. The victims and the way they are treated, that's still happening.
"Racism, discrimination: still ­happening. Poor policing, poor ­leadership: still happening. Young people dying from knife injuries: still happening. Politics getting in the way of doing what's right: still happening. As long as all those things are still happening, there can't be closure. People still experience what I did as a child."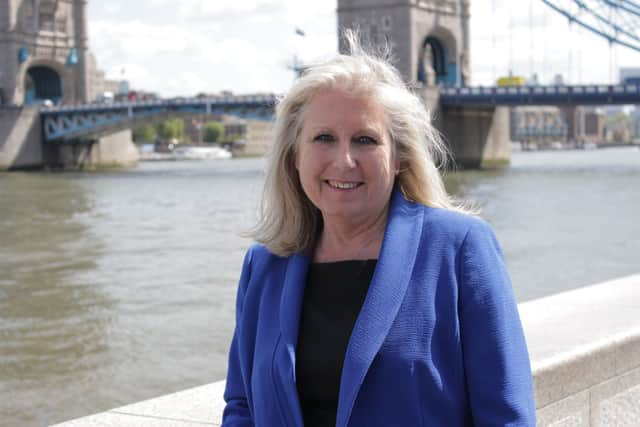 Susan Hall
Hall, a former leader of Harrow council who has been a London Assembly member since 2017, pledges to stop the ULEZ expansion and to hunt down and lock up burglars, muggers and thieves.
Announcing her bid, Ms Hall said: "We need to beat Sadiq Khan, so we can get the police working again, stop punishing people with unfair taxes, and build a lot more homes in the right places.
"Not too long ago, London was a safer, happier and more tolerant city. It can be that again. If I am your candidate, we will get there."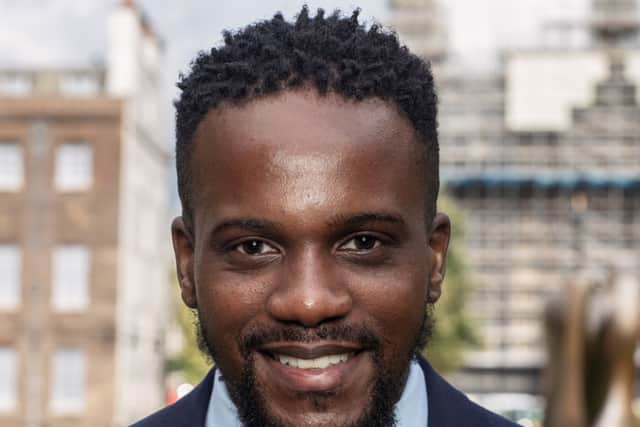 Samuel Kasumu
Samuel Kasumu, a former adviser to Boris Johnson, announced his intention to stand for mayor last year, and has received the backing of some big party names, including former home secretary Priti Patel and former party chairman Nadhim Zahawi.
He wants to offer boroughs affected by the ULEZ scheme the chance to vote on whether to remain in the zone or not.
Kasumu is also passionate about being a role model for young Black Londoners.
Speaking to LondonWorld last month he said: "Every time I see a young, Black male, murdered, or be a perpetrator of violent crime in the streets of London, I can't help but notice and I can't help but feel something. I would be very keen to act as a bridge and a role model to deal with some big, big challenges in that area.
"I also want to help to build bridges between the Met Police and communities that they serve that may have significant levels of historic mistrust."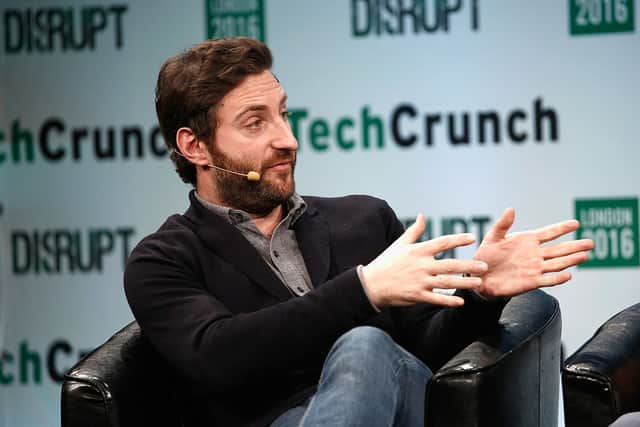 Daniel Korski
Daniel Korski, a former special advisor to David Cameron, has pledged to impose a tourist tax in London and replace the ULEZ expansion with "pay per mile" road charges.
He has proposed a small levy on hotel rooms to raise extra funding for the Metropolitan police.
Announcing his campaign, he said London needs a "fresh approach."
"One that embraces new ideas, new technologies, and an entrepreneurial spirit."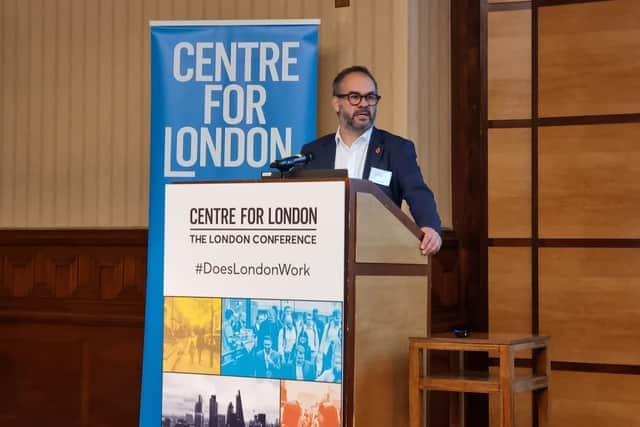 Paul Scully
Paul Scully MP, minister for London, declared on May 18 his intention to run to be the Conservative mayoral candidate .
He told LBC he would step down from his ministerial role if selected as the Tory candidate.
Speaking to LBC, he said his time as minister for London had been like a "three year apprenticeship" for the mayor of London job.
"I want to make sure London can be the greatest city it can be," he said.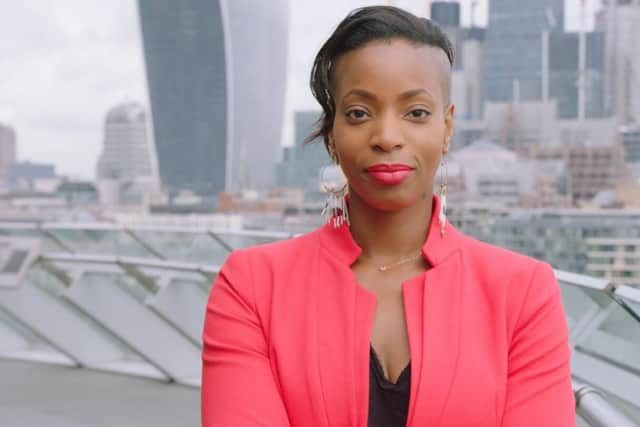 Natalie Campbell
Former royal aide and social entrepreneur Natalie Campell, 40, who was recently installed as chancellor of the University of Westminster, announced her bid on May 18.
She told the Telegraph she wants to run London like a chief executive rather than a politician, with a focus on enabling people to "thrive" rather than just "live and get by".
Campbell, who is co-chief executive of ethical bottled-water business Belu, promises to utilise London's existing housing stock, building more homes both to buy and rent and cancelling the ULEZ expansion if successful.
She is in favour of a four-day working week saying she would offer firms financial incentives to boost flexibility.
"What comes next is for Child Q, for everyone trying to rebuild post-pandemic, for everyone wanting the people that make decisions about us - and how we live - to look, sound, and feel…like us," she wrote on Twitter.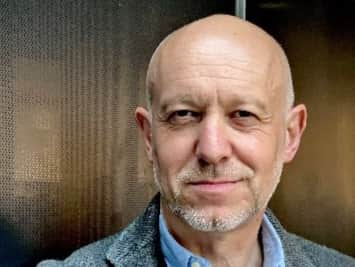 Alex Challoner
Businessman and Conservative activist Alex Challoner, a board member of the Tory Reform Group, says he plans to build 50,000 new homes for key workers and families.
Announcing his plan to stand, the 53-year-old said: "London's housing crisis can be fixed by a bold mayor and I will be that bold mayor."
The former BBC journalist promises to pause the ULEZ expansion and to campaign for the Victoria line to be fully automated by 2026.
He had pledged to increase officer numbers in Safer Neighbourhood Teams by a third across London and hire an extra 1,000 officers to support a new dedicated police unit for burglary and car crime.
Natasha Asghar
A Conservative member of the Welsh parliament and current shadow minister for transport and technology, Natasha Asghar is perhaps the most surprising applicant joining the race to become the Tory's mayoral candidate.
Currently representing South Wales East, Ms Asghar said in a Twitter video she has lived as many years in London as in Wales, and has seen the capital change over that time under all three mayors.
She promises to be "the breath of fresh air Londoners need."
According to Nation Cymru, Ms Asghar has said tackling the housing crisis, restoring faith in the Met Police, and scrapping the ULEZ expansion are among her priorities.
Candidate drops out
Nominations close on Wednesday May 24, with two or three candidates expected to be shortlisted.