As the Conservative's list of potential candidates to take on Sadiq Khan at next year's London mayoral elections continues to grow, one area has already stood out as central to several campaigns; the planned extension of the Ultra-Low Emission Zone (ULEZ).
Earmarked to expand to incorporate the whole of greater London from August 29 this year, Sadiq Khan's clean-air scheme has come under fire in several affected boroughs for its anticipated impact on residents, businesses and charities.
Mr Khan claims the £12.50-a-day scheme is "necessary" to clean up London's air, with campaigners and doctors among those backing the move.
Reform UK's mayoral candidate, Howard Cox, who founded the fossil fuel campaign group FairFuelUK in 2010, has said he will scrap the ULEZ and phase out low-traffic neighbourhoods (LTNS) if elected as mayor.
Meanwhile, Zoë Garbett, the Green Party candidate, said she supports the zone's expansion, though added a more generous scrappage scheme was required than the £110m announced by Mr Khan.
Alex Challoner
Businessman and Conservative activist Alex Challoner has said he will introduce a number of transport initiatives if elected as mayor. However, according to his campaign website, he is not a fan of the ULEZ.
Mr Challoner states he will "pause the implementation of ULEZ, work with Londoners to develop a scheme that improves air quality but delivers value for money".
Among his proposals for London's transport network are investing in 5G for the entire underground network, and delivering full automation on the Victoria Line by 2026, and well underway for the rest of the tube by 2028.
Andew Boff
Andrew Boff, a former Hillingdon councillor who has served as a London-wide Assembly Member snce 2008, said he would abolish the ULEZ expansion if he becomes mayor next year.
"I will get rid of it from day one," he told LondonWorld.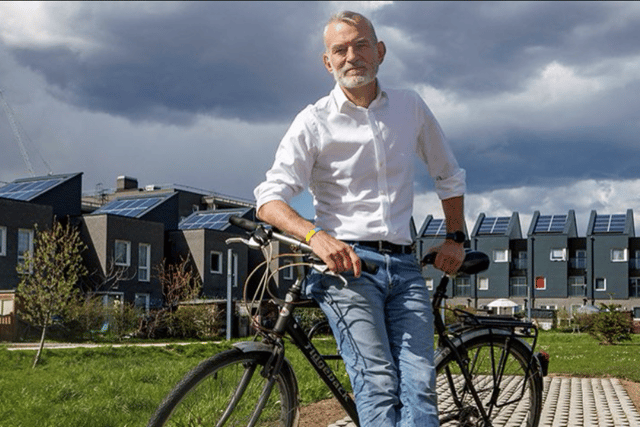 Instead, Mr Boff said he will implement other measures to improve the city's air quality based on data, which he claims the ULEZ expansion is not.
In particular, he said he would ensure councils are not simply displacing pollution onto other, nearby areas.
"At the moment, we have a system where some schemes have had the effect, rather than solving air quality overall, they have displaced the poor air to poor districts," he said.
"That's something that's not tolerable."
Daniel Korski
Daniel Korski, a former tech entrepreneur who served as David Cameron's deputy head of policy, also opposes the ULEZ expansion.
However, in an interview with the Evening Standard, he said he also backs the introduction of "smart" road user charging, which he believes could be introduced before the end of the decade, as anticipated by Transport for London (TfL).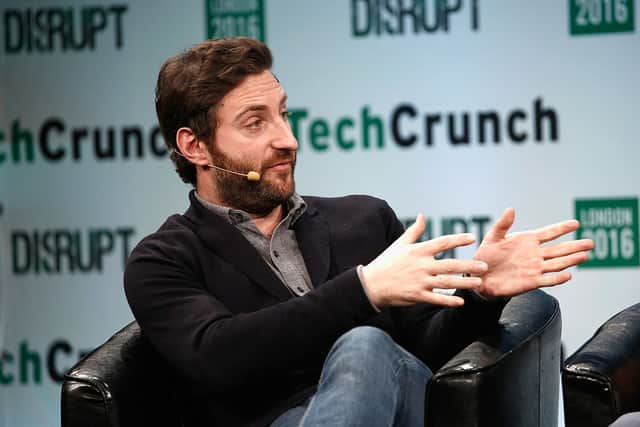 "We want a greener city," he said. "We want a liveable city. Air quality isn't good enough. But ULEZ expansion isn't the way to do it.
"I think we as Conservatives shouldn't obsess with ULEZ but take a step back. We could use new technology to track the most polluting vehicle journeys."
Road user charging, in which motorists pay depending on factors such as distance travelled and how polluting their vehicles is, has proven a controversial concept in some quarters. However, it also has its backers from several groups, including the Green Party, who see it as a fair approach to improving air quality.
Natalie Campbell
Natalie Campbell, a former royal aide and current co-chief executive of drinks company Belu and chair of the University of Westminster, was one of the last to throw her hat into the ring to become the Conservative candidate.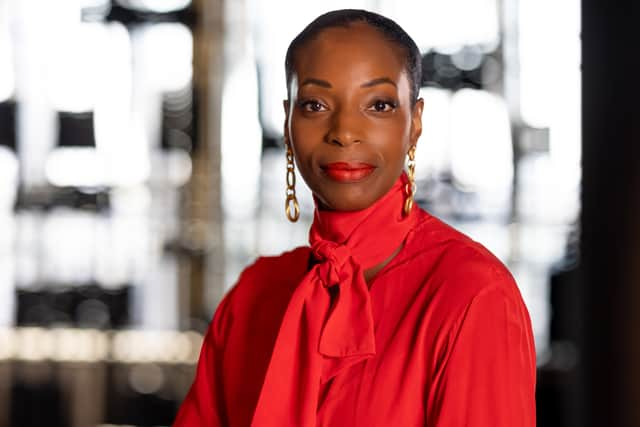 Regarding the ULEZ, Ms Campbell said in an interview with the Telegraph that she would look to cancel the expansion if elected.
She added she would aim to run the city "with a CEO's hat", and that she would focus on key areas including building more homes to buy and rent.
Natasha Asghar
A Conservative member of the Welsh parliament and current shadow minister for transport and technology, Natasha Asghar is perhaps the most surprising applicant joining the race to become the Tory's mayoral candidate.
Currently representing South Wales East, Ms Asghar said in a Twitter video she has lived as many years in London as in Wales, and has seen the capital change over that time under all three mayors.
According to Nation Cymru, Ms Asghar has said tackling the housing crisis, restoring faith in the Met Police, and scrapping the ULEZ expansion are among her priorities.
Paul Scully
Conservative minister Paul Scully has said he will "switch off" the ULEZ expansion cameras "from day one" if he were to be elected as London Mayor.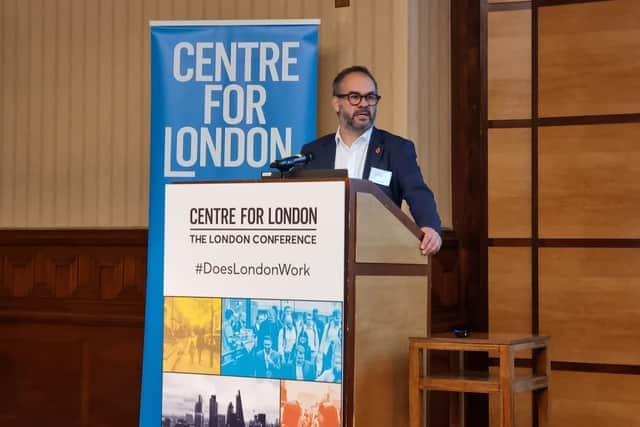 Currently the Minister for London and MP for Sutton and Cheam, Mr Scully told LBC he has seen Mr Khan "close hand", and that "he deflects, he doesn't deliver".
On the ULEZ, he said: "I'm really driven - when I see people screaming out about ULEZ. This is not Sadiq Khan's London, this is our London. It can be so much more if we actually get together."
Samuel Kasumu
Samuel Kasumu, the 35-year-old former advisor to Borish Johnson, has, while still opposing the ULEZ expansion, taken a slightly different approach to his peers.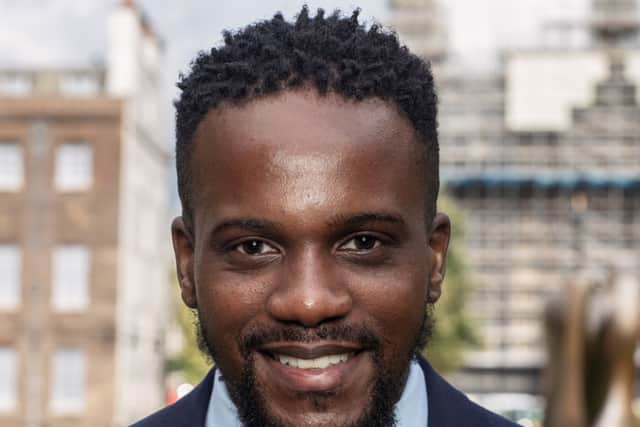 Currently a councillor and executive member for the environment and climate change in Welwyn and Hatfeld, Hertfordshire, Mr Kasumu said: "The challenge of ULEZ is first and foremost Sadiq doesn't have a mandate for ULEZ, in my opinion.
"It wasn't in his manifesto the ULEZ expansion and there are some very serious questions around the consultation that Sadiq carried out.
"Every mayor to be successful needs to have really big deliverables and I think part of Sadiq's ULEZ expansion is he's looking for that legacy piece."
Adding there remains work to be done around issues such as decarbonisation of buildings and reducing food waste, Mr Kasumu said: "Clearly ULEZ is going to be a big battleground subject next year and we're going to need to make sure we have a clear position."
Susan Hall
She told LondonWorld the scheme will "make a big difference to the poorest Londoners who cannot afford to replace their cars", while claiming it "makes virtually no difference to air quality".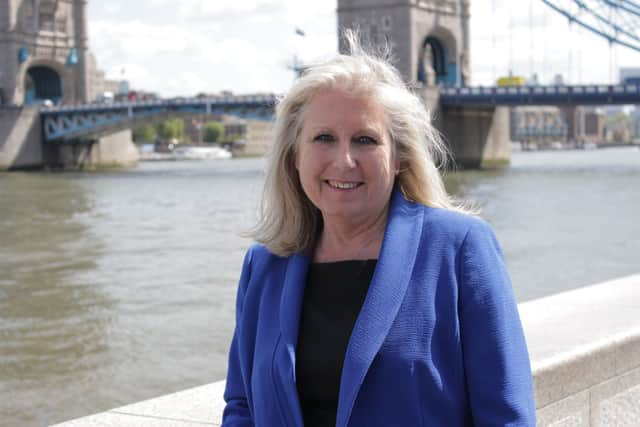 Ms Hall continued to say she supports neither a referendum on the ULEZ, as suggested by Mr Kasumu, nor the introduction of road user charging, which was mentioned by Mr Korski.
Instead, she said: "I will stop the expansion on day one."
"I will set out a common sense environment plan that targets funding in areas that have higher levels of pollution and I will work with London Boroughs rather than against them in tackling this issue."
Duwayne Brooks
A former Lewisham councillor, and close friend of murdered schoolboy Stephen Lawrence, Mr Brooks has yet to make public his opinion on the ULEZ expansion. He had not responded to a request for comment at the time of publication.