TfL to build more London cycleways in bid to increase number of daily riders to 1.6m by 2030
TfL wants to help councils bring in more LTNs and other traffic restrictions as part of a wider cycling plan.
Watch more of our videos on Shots! 
and live on Freeview channel 276
Visit Shots! now
More low-traffic neighbourhoods (LTNs), school streets and an extension of the capital's cycleways are key to a new plan aiming to increase daily ridership levels in London by a third by 2030, according to the authority.
Transport for London's (TfL) new Cycling Action Plan, building upon its 2018 version, details requirements from diversifying the range of Londoners cycling to improving the safety of various roads and junctions, in a bid to move people away from relying on their vehicles.
The transport authority is aiming to increase daily cycling numbers from 1.2m to 1.6m by 2030, and to ensure the number of Londoners living within 400 metres of the cycleway network is at 40%, up from 22% in 2022.
A number of measures have been featured in the plan to broaden the range of groups able to take up cycling, including installing 42,000 secure residential parking spaces by 2030, funding cycle training for more than 40,000 children and 20,000 adults this year, and potentially providing discounts to hire 'Boris bikes', which it claims would "support the most disadvantaged Londoners".
The capital has experienced a huge growth in daily cycle journey over the last 20-plus years, up 155% since 2000, and 13% between 2019 and 2022.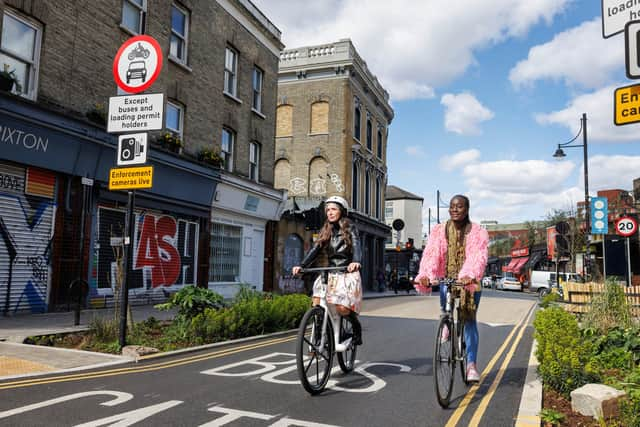 TfL says the push to shift more people to using their bikes to get around the city is due to several pressing needs, including decarbonisation, improving air quality, and bettering the health of Londoners.
A total of 20 actions are to be adopted by TfL to try to achieve its 2030 targets, which, in addition to expanding the cycleway network, include a host of local measures such as supporting boroughs to roll out more LTNs, and encouraging additional school streets.
LTNs in particular have provoked strong opposition in some areas, largely due to a perception that they simply push traffic onto nearby roads outside of the schemes.
TfL notes its own recent report, in which it found LTNs promote more walking and cycling, more cycling diversity, and improve air quality, among other benefits.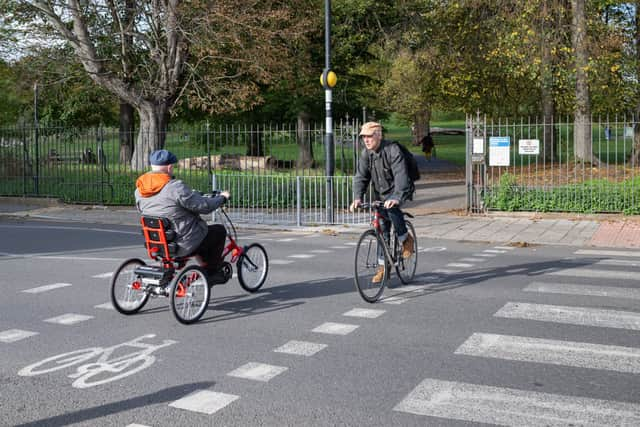 The city's walking and cycling commissioner, Will Norman, said: "Our new Cycling Action Plan sets out our commitment to further boost the numbers of cyclists across our city and increase participation from London's diverse communities.
"We want London to be the best city in the world to cycle in, and breaking down barriers to participation and access to it is a big part of that. Alongside London's boroughs and other partners we will continue our efforts to expand cycling to build a greener, fairer city for everyone."
Christina Calderato, TfL's director of transport strategy and policy, said: "Cycling plays a vital role in London's transport network as we work to tackle road danger, as well as the threats posed by toxic air, the climate emergency and traffic congestion.
"We've made significant progress with cycling in recent years and we recognise that we need to go even further. This plan sets out significant new targets to ensure that cycling is a realistic choice for all Londoners.
"We'll continue to work closely with boroughs across the capital, alongside other partners, to make sure that we deliver on cycling for the benefit of everyone.
In his foreword to the report, TfL Commissioner Andy Lord wrote that while the plan "sets bold new targets for cycling by 2030", TfL "urgently" needs additional funding from the Government to meet its aims.
A Government spokesperson told LondonWorld it has provided £6bn in funding support for public transport, and almost £102m for projects targeted at tackling air pollution. They said: "Decisions on how to allocate funding to best meet the city's transport priorities are for the mayor of London to make."