From Waltham Forest to Lambeth, low-traffic neighbourhoods (LTNs) have become a key tool for boroughs across London attempting to reduce motor traffic and improve the safety and health of their streets.
Typically featuring barriers such as bollards or planters, with measures including travel restrictions, cycle lanes and timed road closures, boroughs have been introducing LTNs for decades. Growth accelerated during the pandemic, with 120 new LTNs since Covid arrived, according to Transport for London (TfL).
Penny Rees, TfL's head of health streets investment, told LondonWorld: "The majority of these schemes have been successful and have been retained – and often upgraded – by boroughs. We will continue to support the boroughs in implementing well-planned LTNs."
One borough often hailed as a pioneer of the schemes is Waltham Forest in outer London. Cllr Clyde Loakes, Waltham Forest Council deputy leader and cabinet member for climate and air quality, said: "Our first LTN in Orford Road, Walthamstow, experienced protests as it was being introduced claiming businesses would have to close and residents would be forced out.
"Now, however, the area is thriving. Only 1.7% of respondents wanted the scheme to be removed in a survey conducted a year after it was created, compared to 55% who said they would not change it."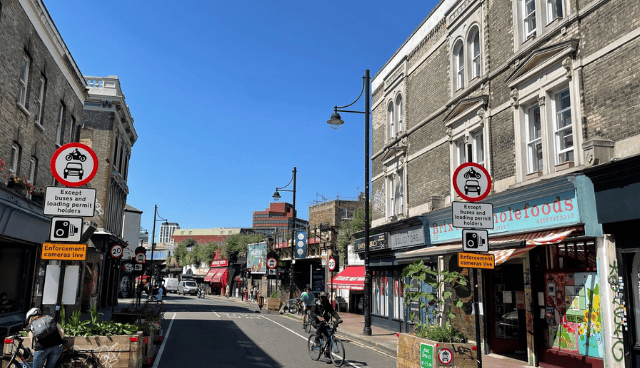 As referenced by Cllr Loakes, the rollout of LTNs has not been without controversy. Protests have been held against their implementation, and Southwark Council recently scrapped plans to introduce a new scheme, after backlash due to blue badge holders and disabled motorists not being exempted.
Rachel Aldred, a professor of transport at the University of Westminster and director of the university's Active Travel Academy, said that while LTNs do have important positive impacts, "there are ways these schemes can be improved and are being improved in some areas anyway".
Professor Aldred ran LondonWorld through some of the key misconceptions commonly associated with LTNs.
LTNs mean banning all cars
Contrary to much of the discourse around LTNs, Professor Aldred said they are not designed to ban private motor traffic from a particular area, and should still enable access to homes and businesses.
"The idea is that, in a private motor vehicle, you can get to any address within that area," she said. "But you can't just drive through from one part to another, and you may have to change the route that you use to enter or exit the area."
Professor Aldred contrasted this with school streets, which do prevent access during certain time periods.
"Clearly there are restrictions on cars. But it doesn't mean banning all cars from an area, which I think is sometimes the way that people might think about it if they read headlines."
If you reduce traffic in one place, it just appears somewhere else
A common concern relating to LTNs is the perception that if you prevent access to certain roads, the traffic will simply move elsewhere, clogging up other nearby areas.
However, Professor Aldred said that, rather than traffic levels remaining the same, they are subject to change depending on the context and decisions made available to people.
For example, when bus services are improved, as they were in London in the early 2000s, "suddenly, you will get a lot more people travelling by bus because it's become more attractive than the other options - because somehow, suddenly, they can get to places they wouldn't be able to get before".
Professor Aldred said this does not mean every LTN is successful in this regard, with some better implemented than others. However, the principle that when traffic is restricted in an area it automatically appears elsewhere is, she said, incorrect.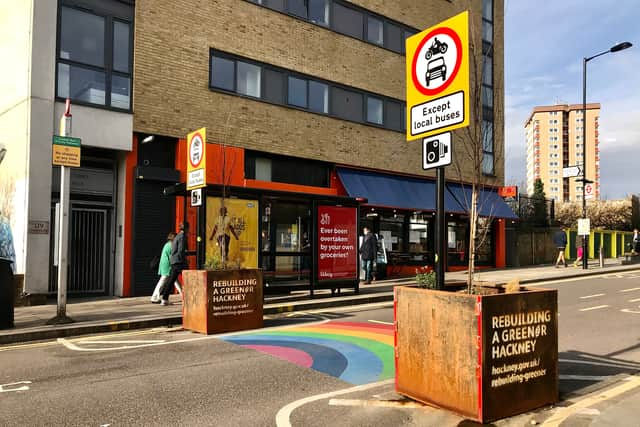 If you don't have cars on a street, crime goes up
Professor Aldred said there is a "genuine fear" that if cars are not on a street, then crime will increase. Her own research has shown something quite different, with no evidence of more crime being committed within LTNs. In fact, she said she found there was a decrease in crime, particularly in outer London, with bicycle theft the only crime type which increased.
While caveating that she is not a crime researcher, Professor Aldred said: "My hypothesis is that these schemes tend to increase walking in particular, therefore, there's more eyes on the street, in terms of pedestrians, and I believe that probably has more of an impact on the likelihood of crime and cars going past, because I think the presence of pedestrians is really more of a deterrent than the presence of people driving past."
LTNs are bad for disabled people / LTNs are good for disabled people
Over the course of the discussion with LondonWorld, Professor Aldred stressed the importance of avoiding blanket statements regarding the impact of LTNs on disabled people.
In terms of benefits of the schemes, she said, as disabled people are especially at risk of suffering road injuries, reducing the amount of motor traffic "will particularly be a benefit for disabled pedestrians".
She said the lack of motor traffic could improve confidence among disabled and elderly people wanting to cycle, which comes with its own raft of benefits.
However, Professor Aldred said there are "clearly" disabled people for whom cars are essential, and that LTNs may cause them to spend more time in their vehicles.
"And that may be a particular problem, because they have a central car user, and they may also have mobility issues that may become worse if they're stuck in a car for longer," she said. "So I think it depends what mode you're using, it depends obviously on disability and impairment types, and so on."
Mitigations are key to improving the experience of LTNs for disabled people, Professor Aldred added, citing the example of Hackney, where blue badge holders can apply for exemptions for at least some of the camera filters.
"There may be issues for disabled people who are essential car users and there may be a need for mitigation there. I wouldn't say it's simply bad or simply good."