HumanForest e-bikes: 'We want to do this right' - operator on why London needs more bike parking spaces
HumanForest on the potential for e-bikes in London, and why additional parking is essential to encourage more people to switch to two wheels.
Watch more of our videos on Shots! 
and live on Freeview channel 276
Visit Shots! now
A sustainable e-bike provider has described London as the "perfect playground" to launch new services, though warned the city still has "a long way to go" to support the switch from four wheels to two.
HumanForest, which introduced its fleet in the summer of 2021 following a trial, prides itself on its sustainable ambitions. Not only does the company say it is a zero-emission operation, but it also claims to be the most-affordable two-wheeled option in the capital.
Since its launch, it has grown to provide services across most of central London, and recently announced it has doubled its user base in less than a year.
Will Jansen, head of operations at HumanForest, told LondonWorld the capital is a "perfect" place to introduce concepts such as e-bikes, "because the density is so great there are always people willing to try new things".
Significant barriers to their usage remains, however, with Mr Jansen saying primary among them is the capital's limited parking facilities for e-bikes.
"Everywhere you go, you can park your car, whether it's a permit or pay and display. Whereas the boroughs really have to scratch their heads to find dedicated parking for micromobility vehicles."
This has not only put off potential riders, he said, but also attracted the negative publicity often seen regarding e-bikes being abandoned on pavements and roads. In an attempt to encourage its own customers to avoid leaving their e-bikes in innapropriate places, HumanForest has decided to gamify the experience, giving out free minutes and other incentives if they are parked in suitable locations outlined in the app.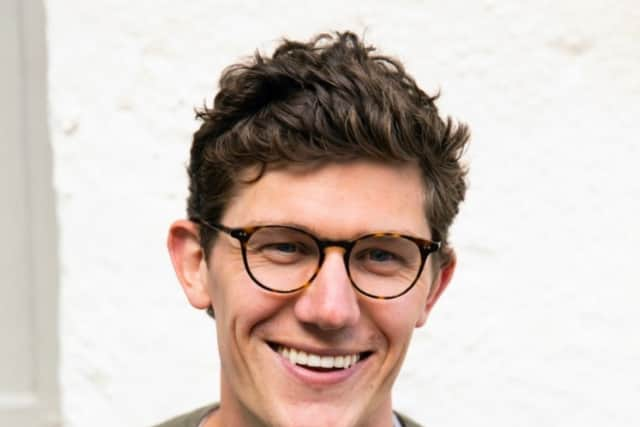 This has resulted in a compliance rate of around 80%, Mr Jansen said, leaving roughly 20% of the company's users who continue to abandon their e-bikes across London.
However, he said progress continues to be made, and that boroughs are increasingly allocating areas to park e-bikes and other similar transport options.
Beyond reducing the number of abandoned e-bikes, Mr Jansen said he believes better parking facilities will also help support the switch from cars to e-bikes.
He gave the example of driving to a town you had never visited before. Before leaving, he suggested you would likely look for suitable parking spots before you go. If you can't find any, you may decide to try elsewhere. This, he added, is often the same with e-bikes, with a lack of parking options forcing potential users to opt for other forms of transport.
"Parking is key in people's decision to take a mode of transport like the bike."
In addition to introducing more parking spaces for e-bikes, Mr Jansen said further improvements need to be made to the wider cycling infrastructure to encourage greater numbers of cyclists and e-bike users.
While acknowledging the progress made by the mayor, Sadiq Khan, and Transport for London (TfL), he said there remains a "long way to go" when it comes to London's cycling infrastructure.
On his own daily commute, he said roughly 50% of the route has segregated cycleways, more of which he added are needed to improve people's confidence and the number of people using bikes.
"There's definitely a long way to go on that front," he said. "It's clear the car is still the main vehicle."
Despite the hurdles, Mr Jansen is confident that, alongside effective education and awareness around the benefits of e-bikes, take-up in the capital can continue to grow.
And what next for HumanForest? Mr Jansen said Europe is the "most likely" move looking forward, though having recently raised £12m in funding from backers such as the sustainable bank Triodos, he is clear that growth in the capital remains the number one priority for the company.
"We really want to do this right, and we want to do this responsibly."