Casualty statistics published on Wednesday showed that the number of road deaths in London increased by more than a third to 101 in 2022, up from 75 in 2021.
Pedestrians, cyclists and motorcyclists make up 80% of all people killed or seriously injured in 2022.
The number of people being killed or seriously injured has increased by 11% , rising from 3,580 in 2021 to 3,974 in 2022.
TfL says that while progress has been made against the Mayor's Transport Strategy baseline of 2005-09, more preventative action is needed. London's transport body says the number of people killed and seriously injured on London's roads has reduced overall by 38% against this baseline, with the number of children killed or seriously injured 63% lower than the baseline. While the number of people killed while cycling has fallen by 58%, the number seriously injured has increased by 42% against the 2005-09 baseline.
Speeding remains the biggest risk to road users with around half of the 2022 fatal collisions in London (48 out of 99) reporting speed as a contributory factor.
The transport body is working on a Direct Vision Standard, which reduces lethal blind spots on lorries.
Walking and cycling commissioner Will Norman said: "Every death or serious injury on our streets is devastating, bringing heartache and tragedy to all those involved. This data shows that while significant progress is being made, further action is needed to eliminate deaths and serious injuries from London's streets.
"That's why we have accelerated our 20mph speed limit programme, are tightening the Direct Vision Safety standard for HGVs and working with the boroughs to deliver high-quality cycle routes."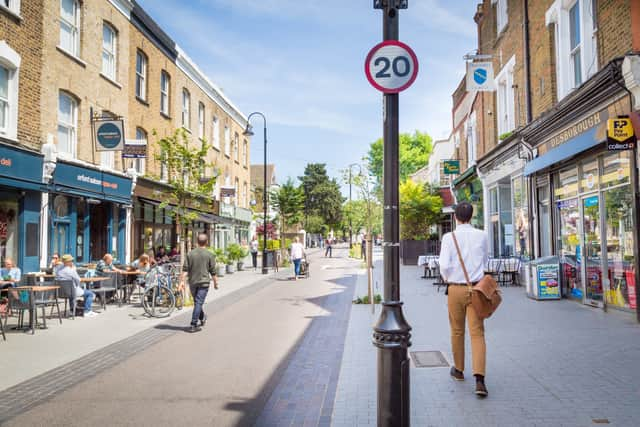 Lilli Matson, TfL's chief safety, health and environment officer, said: "The latest casualty stats from 2022 show that it is imperative that we continue to do all we can to meet our Vision Zero goal of eliminating deaths and serious injury from London's roads.
"Protecting everyone on the road is a priority for us. Without safe streets, we know that people won't choose the most healthy and sustainable modes of transport and there is still much more to do to eradicate road deaths and serious injuries. We are determined to make London a greener, more sustainable and safer city, and Vision Zero is an essential part of building a better London for everyone."