Silvertown Tunnel: Sadiq Khan urged to reveal full costs of cancelling huge project
TfL says the scheme will reduce "chronic congestion" and improve public transport links, but environmental opponents say it would add to the capital's pollution problem.
Watch more of our videos on Shots!
and live on Freeview channel 276
Visit Shots! now
Campaigners have urged the London mayor to reveal the full costs of cancelling the controversial Silvertown Tunnel scheme.
Transport for London (TfL) is building a new tunnel under the Thames, linking Silvertown to Greenwich, in east London.
The project, which is set to open in 2025, has been in discussion since the early 2000s, and TfL says the scheme will reduce "chronic congestion" and improve public transport links.
But the plans have been mired in controversy with environmental opponents saying it would add to the capital's pollution problem and undermine efforts to clean up London's air.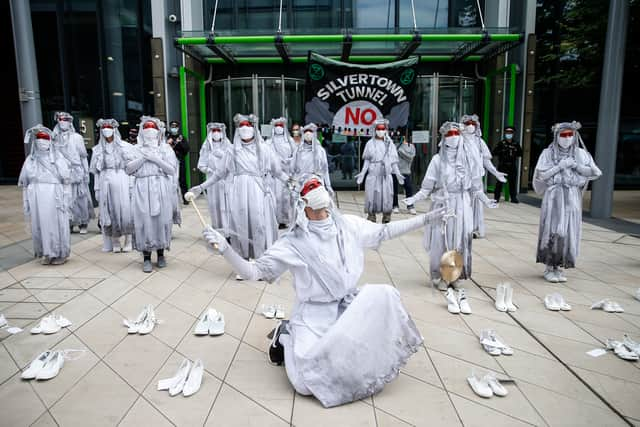 Green Party assembly members have criticised mayor Sadiq Khan for refusing to publish the full costs of cancelling the project, which they say would allow them to "debate" the idea.
Mr Khan has so far refused to do so, citing commercial confidentiality in TfL's private finance initiative (PFI) contract with Riverlinx, a construction firm which has begun work on the site.
It came after an audit report last year found the tunnel was not set to break even until 2040, while TfL accounts revealed in 2020 that the cost of the project was set to hit £2bn.
During a debate on the mayor's 2022-23 budget at City Hall today (Wednesday, January 25), assembly members (AMs) voted to call on him to provide a "broad estimate" of the full cost.
Sian Berry, Green AM, said: "We don't have many powers as an assembly - we're here mainly to scrutinise the mayor.
"I simply ask for democracy to be followed and the right information to be released into the public sphere.
"To deny us the information we need, so we can have a discussion about the cancellation of the tunnel, simply because we've signed a contract, I don't think is right for the mayor to do."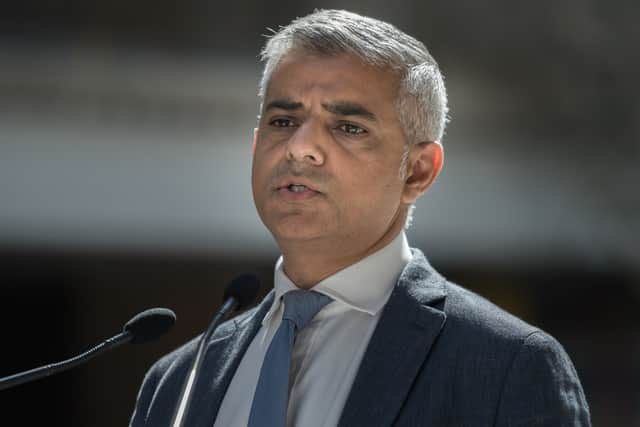 Green AM Zack Polanski added: "This is an issue of democracy and transparency - not about the merits or not of the Silvertown Tunnel."
While Liberal Democrat AM Caroline Pigeon said: "TfL has entered a contract with Riverlinks [so] full details can't be published - but we are dealing with huge amounts of public spending.
"If the mayor and advocates of the tunnel are so confident of their position, it should be possible to find a way that the less commercially sensitive parts are made public."
And Labour AM Len Duvall added that his group would be abstaining from the vote, and said: "Why shouldn't we have that conversation? It should be open."
A Stop the Silvertown Tunnel group spokesperson: "We welcome this vote by assembly members - it is vital that the mayor now releases estimates of the cost of cancelling the tunnel and he should fight to get those costs down.
"East Londoners don't want the traffic and air pollution the Silvertown tunnel will bring to our communities. It has to be cancelled now and the mayor should be open and tell us how much it will cost.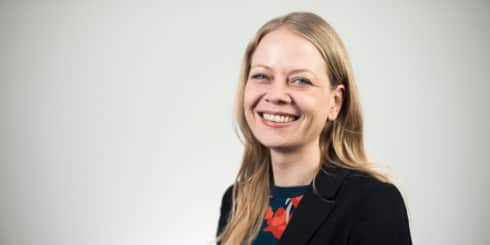 "Whatever it is, it will be much less than the health costs to people living near the tunnel and feeder roads in east London for decades to come."
Eleven AMs voted for the motion and there were zero votes against.
A spokesperson for the Mayor of London said: "Anyone who has been caught in traffic due to a problem in the Victorian-era Blackwall Tunnel will know that there is an urgent need for another river crossing in this part of London.
"The tunnel is closed an average of 600 times a year with a five-minute closure leading to a three-mile tailback of cars, vans and buses with idling engines emitting toxic pollutants into London's air and causing congestion further afield.
"Extensive modelling shows that the introduction of tolls on both tunnels at Silvertown and Blackwall will mean no increase in traffic and an improvement in air quality as well as public transport links.
"The Mayor is taking some of the boldest action of any city in the world to tackle air pollution.
"This includes the central London Ultra Low Emission Zone which has helped cut nitrogen dioxide in central London by nearly half.
"The expanded ULEZ – which includes the Silvertown area – will extend these benefits to millions of Londoners, both inside and outside the zone."