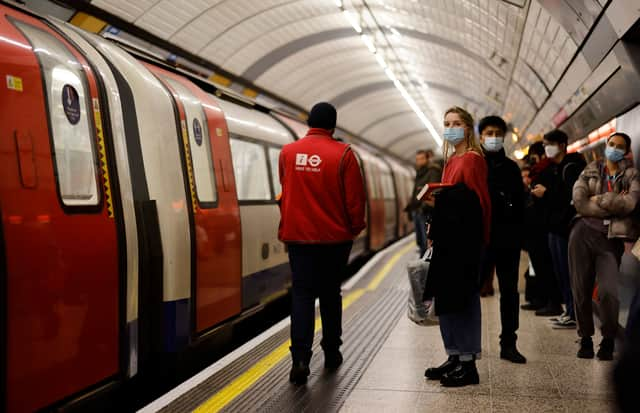 Green Park tube station, which can be located on the southbound section of the Victoria line has been temporarily re-branded to Green Planet, to promote the BBC's new TV series, The Green Planet. The signage on the line has also been changed to 'Green Park' to further promote the show.
The campaign has also seen Green Park have a makeover, as the posters branded on the other side of the platform is now full of plants that are featured in the series.
The five-part series, narrated by the iconic David Attenborough, launched on Sunday, January 9. And is available on the BBC Iplayer. Described on the BBC website it says: 'Dive into a world where a single life can last a thousand yers, with David Attenborough. See things no eye has ever seen, and discover the dramatic, beautiful plant life of Earth'.
The new branding was first displayed on Monday, January 10 and will last until the evening of Thursday, January 13, giving thousands of commuters the chance to see the branding first hand, on what is always a busy tube station.
Gabriella Neudecker, Director of Customer and Revenue at the TfL said: "It's great to be working with the BBC and this spectacular station takeover is a great example of how brands can work creatively with TfL. This fantastic installation shows a different way to connect with tens of thousands of people."
According to online site, ianvisits.co.uk, the deal to bring this fourday re-branding earned the TfL £135,000.