Labour has won control of Wandsworth Council from the Conservatives for the first time in 44 years.
Joy and tears were had at the Wandsworth Civic Suite in the early hours of Friday morning as Sir Keir Starmer's party turned Margaret Thatcher's favourite council red.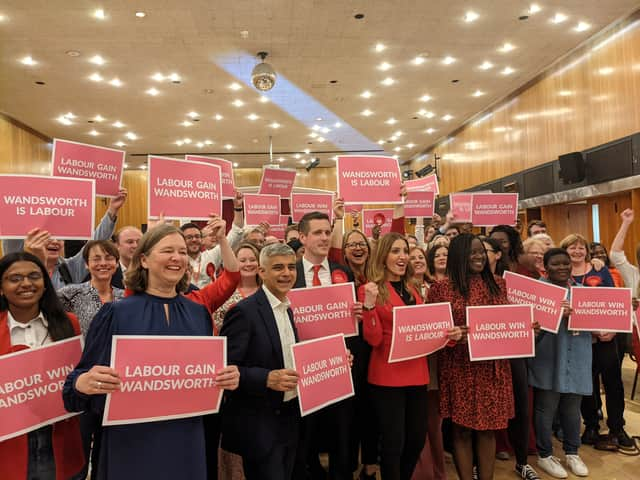 Mayor of London Sadiq Khan, who lives in Tooting, and Tooting MP Dr Rosena Allin-Khan joined in to celebrate Labour's victory.
Mr Khan simply said: "Three words - Wandsworth Labour gain."
The final count saw Labour win 46% of the votes, while the Conservatives gained 38%.
Cllr Simon Hogg, the new leader of Wandsworth Council, told LondonWorld: "It's been a really good evening for us, it's exceeded our expectations.
"I'm delighted to be surrounded by dozens of new Labour councillors who are ready to get to work.
"It's a surprise the scale of it, I've been really impressed with how many votes we got, how many councillors we've returned but obviously we've been working hard for months and months and lots of these guys were out in the wind and in the cold often on their own so they really deserve their win.
"We're going to get a cabinet together on Monday, we're going to sit down, we're going to reveal our plans to build 1000 new council homes for the council to be carbon neutral by 2030 and we're going to introduce landlord licensing to drive out those worst rogue landlords and drive up standards across the board for renters."
Cllr Ravi Govindia, leader of Wandsworth Conservatives said: "It looks like a low turnout, it looks like people didn't turn up in the number we expected.
"And inevitably other events clouded the judgement of people in Wandsworth.
"Let's not beat about the bush, the national events.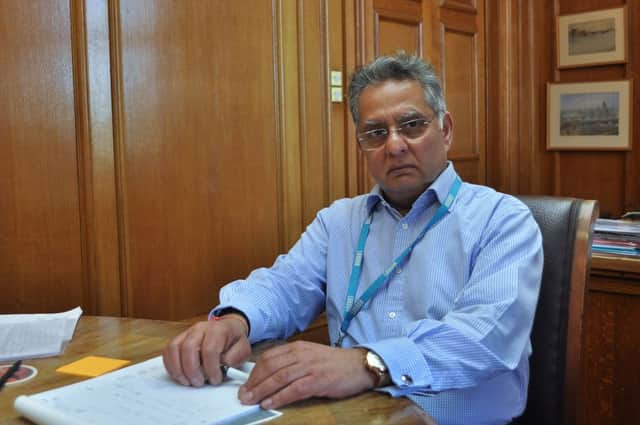 "My difficulty is that we have run an exceptional council - we have cut council tax, we have frozen rents, we have frozen heating bills.
"We have done exactly what the residents of Wandsworth have wanted for the last 44 years indeed.
"To find out that counts for nothing is kind of a sad reflection of local government that that wasn't recognised.
"On the doorstep consistently people raised the issues of the central government."
Labour now has 35 seats on the council, while the Tories have 22 and the Independents have one following the announcement of the final election results at around 4.30am on Friday morning.
Boundary changes mean the overall number of seats on the council has fallen from 60 to 58.
In the newly-created Wandle ward, locals voted in two Labour councillors.
Former Tory MP Adrian Flook was standing for election in the new ward but lost out by 233 votes.
Cllr Govindia held his seat in East Putney by just 32 more votes than winning Labour candidate Finna Ayres.
Other wards won by Labour include Trinity, South Balham and Battersea Park.