Local elections 2022: 'Great victory' - Labour take Barnet council from Tories
"People are partners, not cash machines for us. We will work with local people on making highways safer and improving air quality because they've got as many answers as we do."
Watch more of our videos on Shots!
and live on Freeview channel 276
Visit Shots! now
It comes as the party achieved a key win in Wandsworth, taking the south London borough from the Tories for the first time since 1978, and hopes of winning in Westminster.
Labour group leader Barry Rawlings said he was "a bit scared but basically very excited".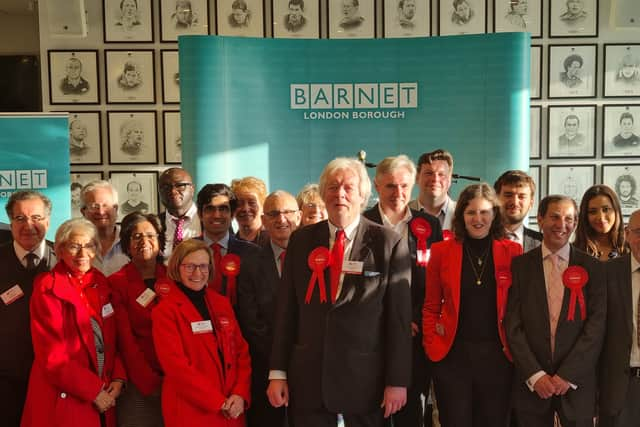 A total of 41 Labour councillors across 16 wards were elected, compared to 22 Conservative councillors across nine wards, while turnout is thought to be around 37.9%.
Giving his victory speech, he said: "It's a great victory. Barnet has never had a majority Labour council. The residents and voters of Barnet have put their trust in us.
"Barnet deserves the changes that we will make."
He told LondonWorld: "There's big changes people have asked us to make in Barnet and implementing that should be fun, it should be enjoyable.
"People are partners, not cash machines for us. We will work with local people on making highways safer and improving air quality because they've got as many answers as we do.
"I don't pretend to have all the answers but I think we're asking the right questions."
Mr Rawlings said the demography of the borough had changed over the years and that "Conservatives feel alienated from their own government".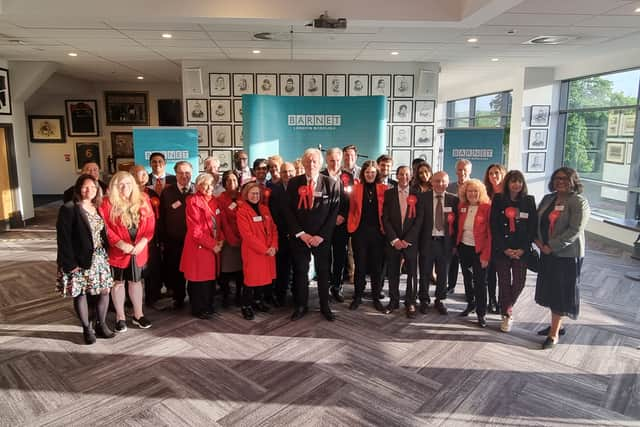 He added: "We've worked very hard and I'd love to say it's because we're lovely people - we want to bring people with us and walk arm in arm with us to create a better Barnet."
The Labour group leader said he wanted to be able to hand back £2m to the people of Barnet which he would fund via changing the senior management structure, and adjusting council fees and allowances.
"Whoever wants to work with that, how they voted isn't the point," he said.
And Dan Thomas, former Conservative council leader, said he was "obviously really disappointed", adding: "We've lost some excellent councillors through no fault of their own.
"We've got the cost of living crisis, partygate, the fact the Conservatives have been in power now for 12 years and locally we had some new ward boundaries the election was fought on.
"Now the results are in, I think those boundaries favoured Labour slightly.
"Outer London and neighbouring boroughs are all Labour. There are some demographic trends but I still think in four years time we can win the council. A lot can change in a matter of months."
While Mr Thomas said he would "reflect and speak to my colleagues" before deceiving whether he would continue to lead the Conservative group in opposition on the council.
North London Barnet has the highest proportion of Jewish voters of anywhere in the country, and has been Tory dominated since 1964 with a Conservative majority since 2002.
The borough was a key target in the 2018 elections but activists failed in their efforts to knock the Conservatives out of power following a series of antisemitism scandals surrounding then-leader Jeremy Corbyn.