Partygate video: Covid-19 victim's daughter says 'culture of selfishness' comes from the top
Rivka Gottlieb, from East Finchley, lost her father Michael during the first wave of coronavirus in April 2020.
The leaked video was filmed in December 2020, while London was under Tier 2 Covid restrictions, which banned indoor social gatherings.
Police are reviewing the video of the event and Sir Mark Rowley, the Met Police commissioner, has suggested fines may follow.
"It's like rubbing salt on the wounds, these revelations and videos, they keep coming out and we know there's more to come," Ms Gottlieb told LondonWorld. "Every time they come out it's painful as you relive what you were doing at that time.It's despicable."
Mr Gottlieb, whom his daughter describes as "a warm, friendly, kind and generous soul", developed Covid 19 symptoms at the beginning of the first lockdown in March 2020. He died on April 17, aged 73.
"He couldn't do enough for other people. He was semi-retired and worked part-time at Muswell Hill Golf Club," his daughter said. "He spent his free time chauffeuring grandchildren around and he loved being out and about in the community chatting with people."
His wife, Mili, who had been caring for him also caught Covid and was admitted to the Royal Free in Barnet, north London. She was discharged but still suffers from long Covid.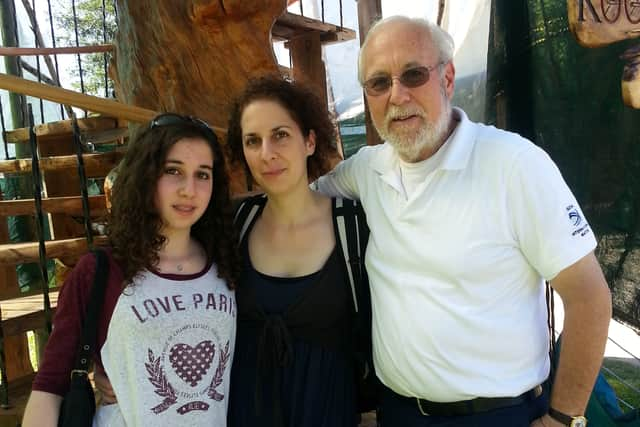 "There doesn't appear to be any solutions or treatments for her symptoms and she still struggles. It's hard," said Ms Gottlieb, who works as a harpist and music therapist. She says she struggles with how the UK has gone back to normal when people are still dying from Covid 19.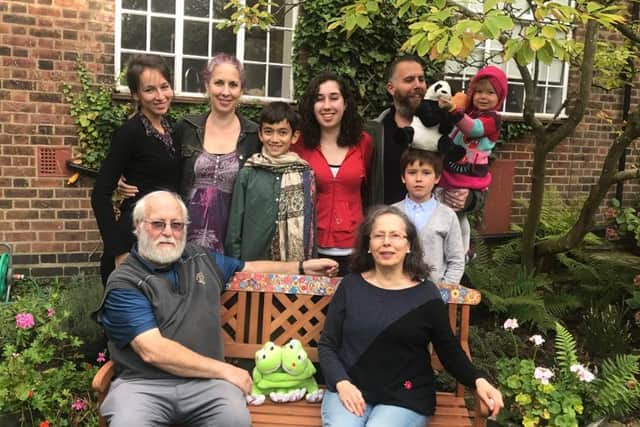 "I understand people's desire to go back to normal, we all do, but for some of us it will never be normal, there's no going back," she said. "I am very nervous anywhere in crowded spaces and I wear a mask everywhere I go. I don't understand why more people don't.
"What particularly upsets me is that hospitals and healthcare settings have abandoned mask wearing. To me that is really irresponsible, there are many clinically vulnerable people who need to use hospitals and healthcare settings.
"It is selfish of society and it makes me very very angry and this culture of selfishness has come from the top."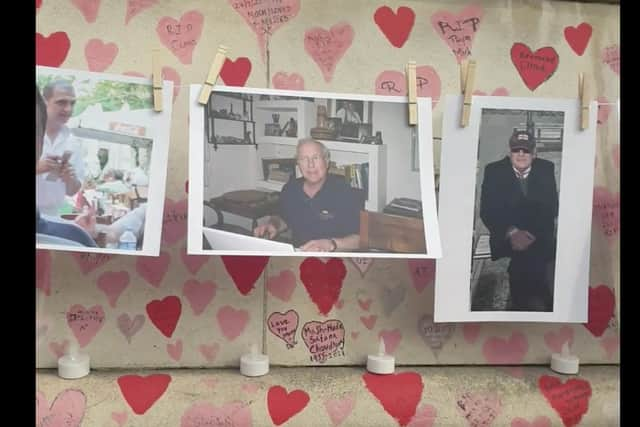 Ms Gottlieb is part of the Covid-19 Bereaved Families for Justice campaign group, which is made up of over 5,000 families who have lost loved ones to coronavirus.
The group had been calling for a public inquiry into the government's handling of the pandemic since July 2020, and last week the first public hearings of the Covid Inquiry began, chaired by Baroness Heather Hallett, a retired judge and crossbench peer.
This week former prime minister David Cameron and former chancellor George Osborne appeared before the committee, along with current deputy prime minister Oliver Dowden and chancellor and former health secretary Jeremy Hunt.
Sir Chris Whitty, the UK government's chief medical adviser during the pandemic, and Sir Patrick Vallance, the chief scientific adviser are giving evidence today (June 22).
Ms Gottlieb has said it has been "very painful" listening to the hearings in the inquiry as there are government officials who "still are trying to pass the buck and are still unwilling to learn lessons".
"Even though this evidence is coming out they're still not accepting that they may have played a part in the UK not being fully prepared and the fact that we're still not prepared for another pandemic is just extraordinary," she said.
Public hearing at the Covid Inquiry are expected to continue until summer 2026.