A new policing board is being introduced to oversee and scrutinise the reform of the Metropolitan Police.
It will be chaired by the mayor of London, Sadiq Khan and will drive forward changes, based on the transparent approach to accountability also used by Transport for London (TfL).
Meetings will be held in public and members of the board will provide advice to the mayor in holding the Met to account in delivering reforms.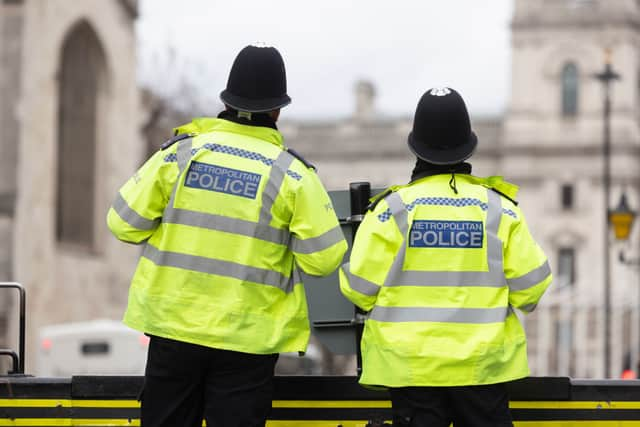 Londoners with diverse lived experiences and backgrounds and a wide range of professional and personal skills are invited to join the new board.
The review highlighted shocking examples of racist, homophobic and misogynistic behaviour among serving officers and staff.
Here are seven key issues from the Casey report the board needs to address.
Institutional racism
The report pointed to racism on an "institutional" scale and is letting down the public, it was concluded.
"Discrimination is often ignored, and complaints are likely to be turned against Black, Asian and ethnic minority officers," the report said.
Met commissioner Sir Mark Rowley has refused to use the word 'institutional', claiming it has become "politicised".
Misogyny
The report highlighted examples of sexism and misogyny in the Met, with one officer describing how she had been sexually assaulted by a senior male colleague on numerous occasions.
The victim, who was married, was dissuaded from making a criminal complaint but when she reported him for misconduct the case was dropped.
Many female officers detail their mistreatment by male co-workers - with young junior officers described in separate reports as being "traded like cattle" and moved from unit to unit, based on which senior male officers found them attractive.
Stop and search
The Casey review into misconduct in the Met Police calls for a "fundamental reset" of the use of stop and search unless the force can explain why it uses it on the scale it does.
The review found that Black Londoners are disproportionately subjected to stop and search, with the Met aware of this and seemingly unwilling to change its policy.
"The research showed that larger numbers of Black people felt traumatised and humiliated by the experience of stop and search," Casey concluded.
Homophobia
Dame Louise Casey declared Scotland Yard "institutionally homophobic", with a third of LGBT officers reporting that they had been bullied at work.
A gay officer said he was left afraid of his own organisation after a "sustained campaign of homophobia".
"This will sound quite laughable," he said. "I am scared of the police. I will vary the route I walk to avoid walking past police officers when I'm not at work."
Bullying
Baroness Casey warned that policing as a profession attracts "predators and bullies". She said that behaviour had been allowed to "flourish" within the force.
"The Met will attract those who wish to abuse the powers conferred by a warrant card," she said. "And I am unconvinced that police forces are fully alive to that risk - or that the Met fully understands the gravity of this situation as a whole."
Failings in tackling rape and sex crimes
The report also highlighted a widespread lacking approach to tackling rape and sex crimes, with "the detection rate so low that you may as well say it is legal", one Met officer said.
Fridges and freezers containing samples of bodily fluids and underwear from victims and survivors were overflowing and could barely shut, with a lunchbox even found in one - which would contaminate the evidence.
During 2022's summer heatwave one of the freezers broke down and evidence was destroyed, leading to all the cases of alleged rape connected to them were dropped.
Inappropriate pranks
The report also revealed a number of appalling racist pranks against fellow Met Police officers.
A Muslim police officer reported bacon being left inside his boots, while a Sikh colleague had his beard cut.
Another Sikh officer's turban was put into a shoe box because colleagues "thought it was funny".
The report said racist and other discriminatory behaviour was often "tolerated, ignored or dismissed as 'banter'."
Mayor Khan said: "I am looking for board members from across London's diverse communities and representing a range of expertise and lived experience, who can help me oversee and drive the changes Baroness Casey has identified, for the benefit of all Londoners.
"This is an opportunity to make a real and positive difference to how Londoners are policed."
Commissioner Sir Mark Rowley said: "I welcome this new approach to constructive scrutiny, including the opportunity for the process to take place in public so that Londoners can have confidence in the progress we are making towards delivering more trust, less crime and high standards."