Iran prisoner Anoosheh Ashoori a year on from his release: 'I have had many flashbacks and anxiety attacks'
"I have had many flashbacks and anxiety attacks since returning home."
Watch more of our videos on Shots! 
and live on Freeview channel 276
Visit Shots! now
"I have mixed feelings about being home as I have left all of those people behind," says Anoosheh Ashoori, on the anniversary of his release from Evin prison.
A year on from his release, Anoosheh is grateful to be reunited with his wife Sherry and grown up children, but is haunted by survivors' guilt.
"I have had many flashbacks and anxiety attacks since returning home," he said.
"All of these flashbacks are related to the people left behind.
"I know it's not my fault but you have this guilty feeling where you're thinking: 'Why should I be out?'"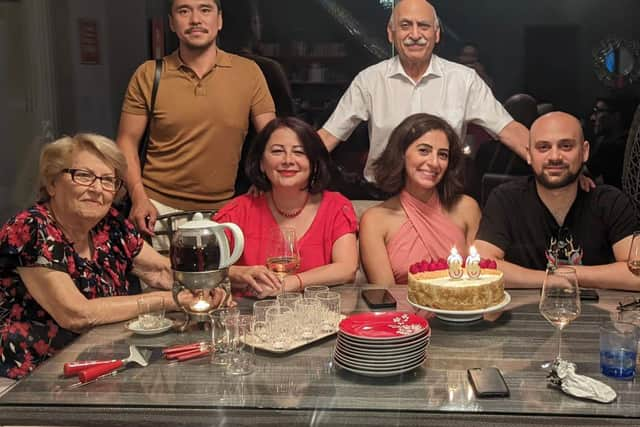 Anoosheh and Nazanin were released after the UK government repaid a historic £400 million debt to Iran.
"It's like living amongst a lot of starving people and then you are chosen to be given a fantastic steak," he continued.
"You cannot enjoy that steak while they are starving."
While grappling with his personal struggles, Anoosheh has been keeping himself busy with many personal projects, including running the London Marathon.
Next month he will run the London Marathon again, this time alongside his daughter Elika and son Aryan.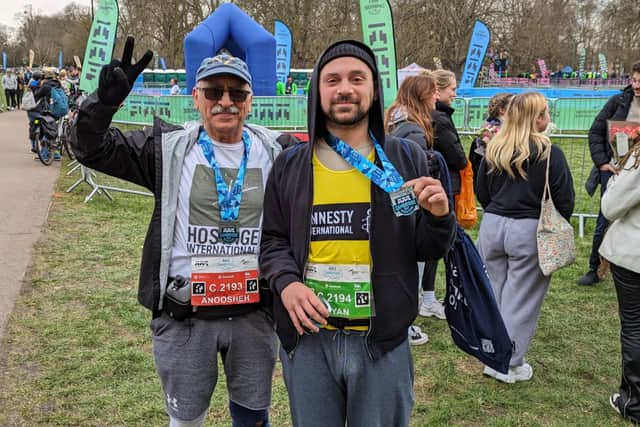 The run will be dedicated to Iran's women-led revolution and his former detainees left behind.
A wave of civil unrest and protests following the death of Mahsa Amini started last September in Iran and are still ongoing.
Human Rights Activists, a group in Iran that has been tracking the crackdown, reported that more than 19,700 people were arrested during the protests.
The group claimed that at least 530 people had been killed as authorities violently suppressed demonstrations.
"In Iran they have started to disconnect the internet altogether because of all of the news coming out of the country," Anoosheh said.
"I'm having difficulties talking to my Mum on the phone at the moment.
"They are suppressing people.
"This violence and brutality has been the case since the beginning of the revolution in Iran but the West has always tried to cover it up because they had billion dollar deals with Iran.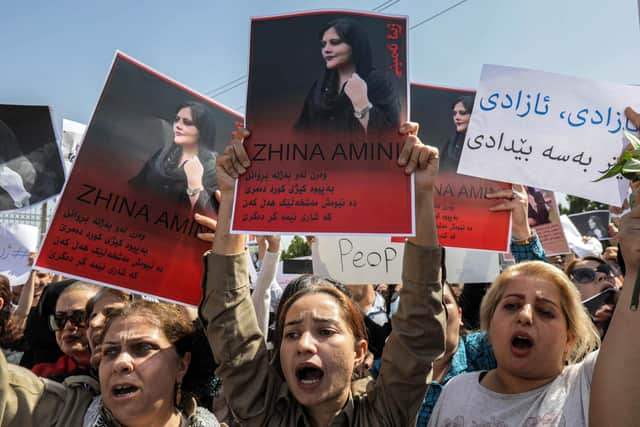 "Now the scale of this movement is so big that it cannot be ignored.
"I'm worried about my mother, my other relatives and their children living there at the moment.
"On the whole I'm worried about all the young people in Iran.
"Now that we are living in a free country, we need to be the voice of the people who have become suppressed in Iran."
Along with his marathon training, Anoosheh is also writing a book, Anoosheh's Corner, about his experiences in prison and those of other inmates .
He is hoping to finish the work in the next five years.
He would also like to replicate his detention in Iran as part of an immersive experience.
"Visitors can be taken on a journey from the time I was arrested to the time I was released and it finishes with me crossing the finish line at the London Marathon.
"I'm currently looking for curators to help fund it."
Since returning home after five years in an Iranian prison, Anoosheh has had his good days and bad days.
But he said the silver lining of the whole ordeal is how close it has brought his family together.
"On the anniversary of my release I plan to remember my friends left behind."