Anoosheh Ashoori: Former Iran detainee to run London Marathon to 'remember those left behind'
"I tried to find a meaning and purpose while I was in prison and I'm now trying to do the same since I've been free," he said.
Watch more of our videos on Shots!
and live on Freeview channel 276
Visit Shots! now
When serving a minimum 10-year sentence in Iran's notorious Evin Prison on spying charges, Anoosheh Ashoori looked for purpose to survive the ordeal.
When a fellow inmate handed him a copy of 'What I Talk About When I Talk About Running' by the Japanese writer Haruki Murakami, he made a pledge to run the London Marathon once he was freed.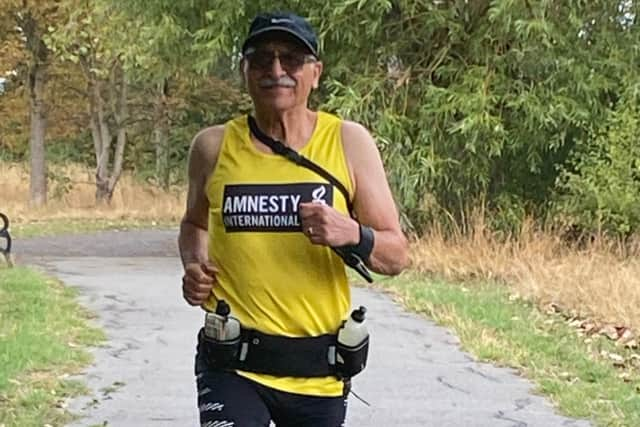 Next month he will complete the gruelling 26.2 mile challenge alongside his son Aryan, 33, for charities Hostage International and Amnesty International, who supported him and his family during his detention.
Sitting in a pub near London Bridge, Anoosheh and Aryan shared how life has changed since his release.
"Six months ago I couldn't imagine being in this place, it's like crossing parallel universes to get to this point," beamed Anoosheh.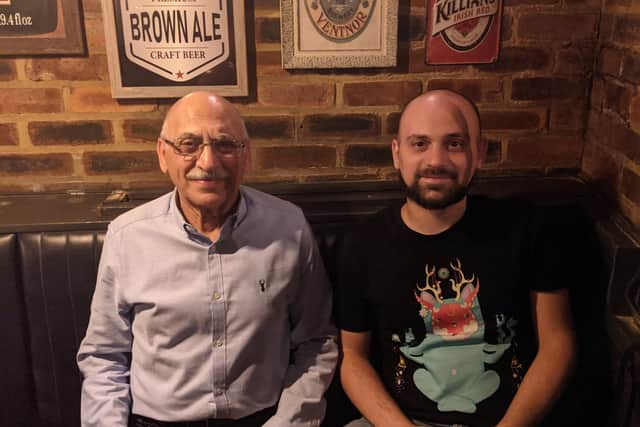 "I'm enjoying every minute of it."
For someone who has suffered as intensely as Anoosheh has, he is full of positivity and gratitude.
"I tried to find a meaning and purpose while I was in prison and I'm now trying to do the same since I've been free," he said.
He was kept in solitary confinement and put through various interrogations for the first four months.
"I attempted suicide three times and went on a 17 day hunger strike," he recalled.
"I was worried my family was under threat so I thought that that threat would disappear if I went away.
"Luckily those attempts were unsuccessful."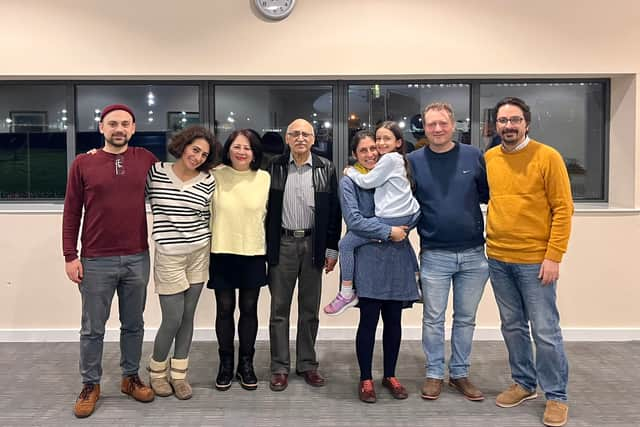 After being transferred to the main prison in December 2017, he joined a small group of inmates who exercised daily, running in circles in a small gym.
At first, he was out of breath within 10 minutes, but slowly built up his stamina, eventually running without stopping for two hours.
Alongside his marathon training, he is also writing a book, Anoosheh's Corner, about his experiences in prison and those of other inmates .
He is hoping to finish the work in the next five years.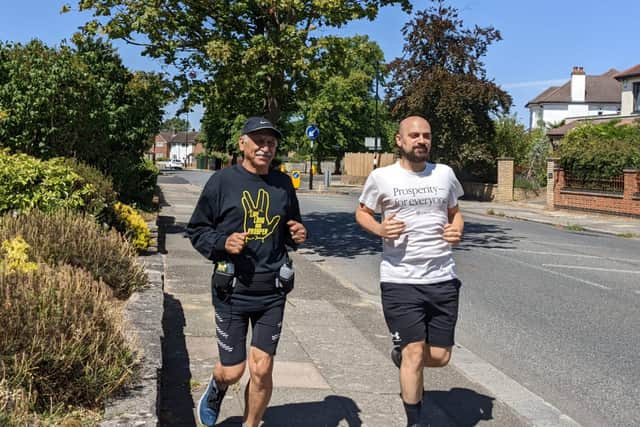 Even after six months since his return home to his wife Sherry, daughter Elika and son Aryan, he says he still has to pinch himself to check that it's real.
"On my first night in my house while we slept, I felt Sherry's arm just to check that this was a reality," he said.
"There were so many times I used to wake up in the prison, to what I used to call a 'coffin', as I was in a 1m x 2m bunk bed, and I used to dream about my family.
"Everything would feel real, but I would wake up in my 'coffin'.
"Even now, when I wake up in the middle of the night, I sometimes just pinch myself and touch Sherry to make sure that it isn't another dream."
Reflecting on his father's return home, Aryan said: "It's amazing how quickly things start to feel like the way they were before.
"When Dad was in prison, I stopped believing he would come home, stopped having hope, stopped having faith. I didn't look towards the future."
But for both men, life now couldn't look more different.
"When I was in prison someone told me about the two golden rules for victory," Anoosheh said.
"Rule number one, is always remember perseverance pays off. And rule number two is always remember golden rule number one.
"Living proof of that is me.
"I'm sitting here in front of you because of perseverance."