Adele has admitted that she's experiencing mixed emotions and is feeling "incredibly nervous" ahead of the first night of her Las Vegas residency.
The singer, 34, from London, who postponed her highly anticipated shows earlier this year, will begin her residency on Friday at the Colosseum at Caesars Palace. Fans have eagerly booked tickets for the shows which will run until March 2023.
Adele explained how she's feeling ahead of the rescheduled gig in a post on her Instagram, alongside a photograph showing herself dressed in casual attire with a bold smile for rehearsals.
"I'm feeling all sorts as I write this. I'm highly emotional, incredibly nervous but can't sit still because I'm so excited," she wrote.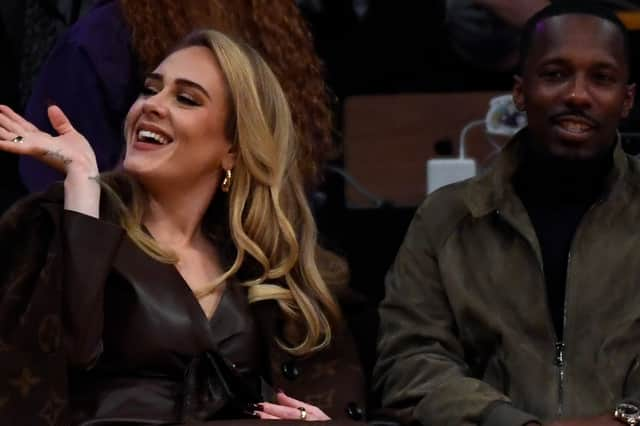 Adele donned leggings and an oversized sweater for the snap, while wearing her hair in voluminous waves and opting not to wear shoes. She stood with a selection of family photos behind her as the backdrop for the stage.
Adele continued: "I feel a million miles away from home, I can't stop thinking about when I was little and saw Tom Jones in Mars Attacks and thought blimey how did he get from Wales to Las Vegas!? I always get scared before shows, and I take it as a good sign because it means I care and means I just want to do a good job.
"Maybe it's because I didn't start when I was supposed to. Maybe it's because it's opening night, maybe it's because Hyde Park went so great, maybe its because I love the show I don't know.
"But it's safe to say I've never been more nervous before a show in my career, but at the same time I wish today was tomorrow! I can't wait to see you out there x"
The singer who has almost 51 million followers received a flood of supportive comments and thousands of likes as fans gushed about being excited to see her perform.
One wrote: "Beyond excited for you Adele! We are so ready to see you!!!!"
Another said: "You make every one of your shows a spiritual musical experience, comedy, talk show, history lesson, and motivational speech!!!!! You're going to be amazing and we love you forever and always ♥️♥️♥️♥️"
A third added: "We know how hard you fought for everything to go according to plan. Tomorrow is just execution and you've "only" been the biggest star on this planet for 15 years. Sending out positive energy with the certainty that you will kill it all! 💗🙏🏼"
Adele promised fans that her residency would take place this year after it was cancelled at the last minute in January. She posted an emotional video telling fans that delays and sickness within her team had hindered what she hoped to deliver.
Adele said: "We've tried absolutely everything that we can to pull it together in time and for it to be good enough for you but we've been absolutely destroyed by delivery delays and Covid.
"Half my crew, half my team are down with Covid, they still are, and it's been impossible to finish the show… and I can't give you what I have right now and I'm gutted, I'm gutted, and I'm sorry it's the last minute.
"We've been awake for over 30 hours now trying to figure it out… We've run out of time and I'm so upset and I'm really embarrassed and I'm so sorry to everyone that's travelled again. I'm really, really sorry, I'm really sorry."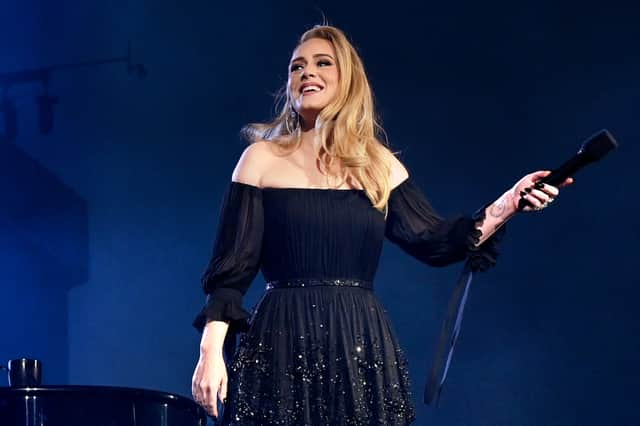 In an appearance on The Graham Norton Show, Adele added that going ahead with the show earlier this year would've been "a really half-***ed show". Despite the explanation and apology, the late cancellation sparked backlash with many fans taking to social media to vent fury and claiming they had already travelled to Las Vegas.
The singer has since gone on to receive seven nominations for the 65th Annual Grammy Awards and will follow in the footsteps of Britney Spears, Frank Sinatra and Celine Dion with her rescheduled residency.
The mother-of-one, who is currently dating Rich Paul, recently revealed that she wants to study for a degree following her run of live shows.
In a Q&A seen by The Sun, Adele said: "After Vegas I really want to get a degree in English Literature. If I hadn't made it in my singing, I think I would definitely be a teacher. I think I'd be an English Lit teacher.
"I definitely feel like I use my passion of English Lit in what I do. But even though it's not like I'd go on to get a job from my degree, I wish I had gone to university, I wish I'd had that experience.
"I won't go to a university, I'll do it online and with a tutor, but that's my plan for 2025. It's just to get the qualifications."