Singer and author Nick Cave will meet fans this week as he opens a shop and installation in central London.
Best known for his albums with The Bad Seeds - such as Ghosteen, Push the Sky Away, Murder Ballads and The Boatman's Call - Cave has also published a number of books, including And The Ass Saw The Angel and The Death of Bunny Munro.
More recently he has written the children's books The Little Thing and the Little Thing Is Sad, which he will be signing this weekend.
Cave Things
On Friday (March 17) a shop and installation with products from the Cave Things range will open for a month at Dover Street Market in Haymarket.
New products will be launched at the space, which was designed in collaboration with Cave, with "personal touches" that reference Nick and his wife Susie's home, including their use of pink.
Designed as a mix between a home and a shop, it is the first dedicated Cave Things destination.
The range of products includes clothing, books, homeware, prints and limited edition recordings, as well as new Cave Things products exclusive to Dover Street Market.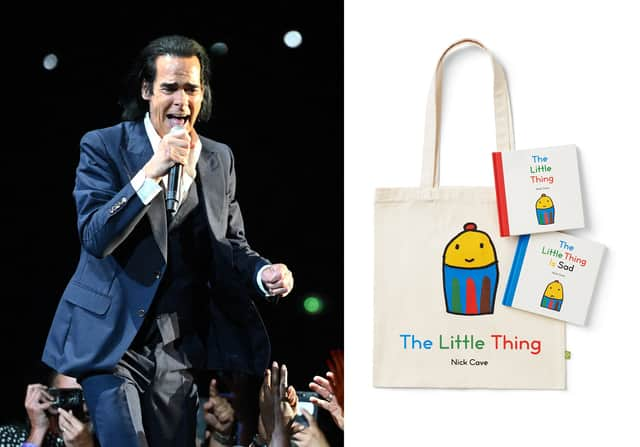 The brand will reintroduce several sellout items from its archive and first collection from 2020, including limited edition polaroids and four picture discs.
The Cave Things destination is open from Friday March 17 until Thursday April 20.
On Sunday, from midday to 1.30pm, it will host a book signing of The Little Thing Is Sad by Cave himself.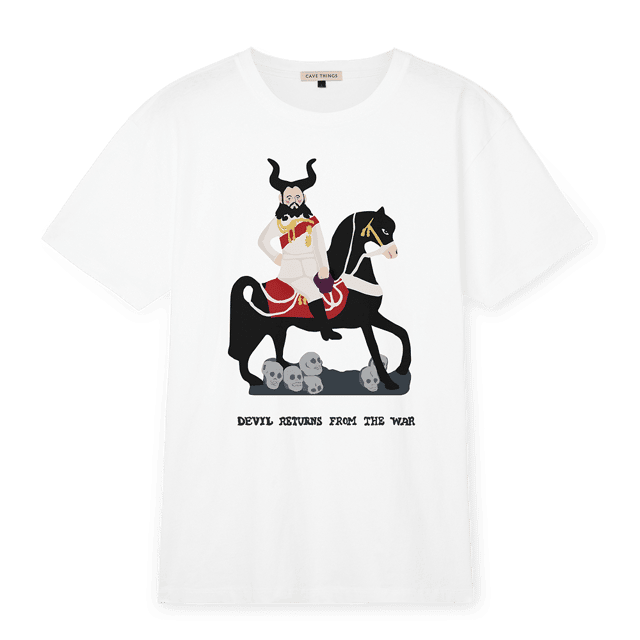 Nick Cave in London
For a long while Nick and Susie called Brighton home but in recent years, amid personal tragedy, they have returned to live in London.
Cave has long had a close connection with the city, having first moved here in 1980 with his band The Birthday Party.
Last year he put in a triumphant headline performance for All Points East at Victoria Park.
In 2020, at the height of the pandemic, he recorded the solo concert film and album Idiot Prayer: Nick Cave Alone at Alexandra Palace.
The Bad Seeds have recorded many sessions in London, including for Skeleton Tree and Ghosteen.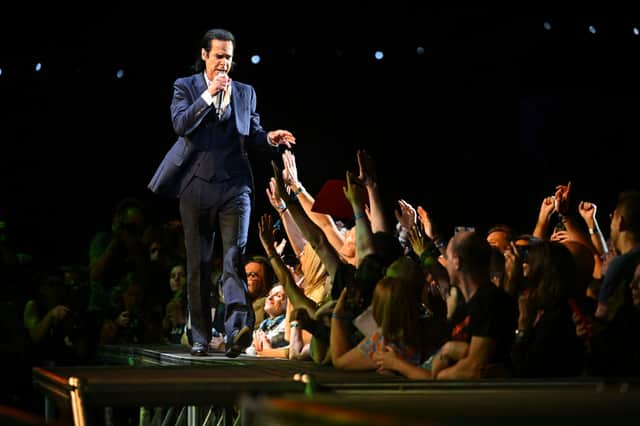 Push the Sky Away
February 13 marked 10 years since Nick Cave & The Bad Seeds released the album Push The Sky Away.
To celebrate the album, a special website was launched, including complete footage of a performance at Los Angeles' Fonda Theatre, from February 21, 2013.
The website features more about the record, as well as video, audio, imagery, lyrics and exclusive merchandise.
The Bad Seeds at the time consisted of Nick Cave, Warren Ellis, Jim Sclavunos, Martyn Casey, Thomas Wydler and Conway Savage, with Barry Adamson and George Vjestica each joining for two tracks.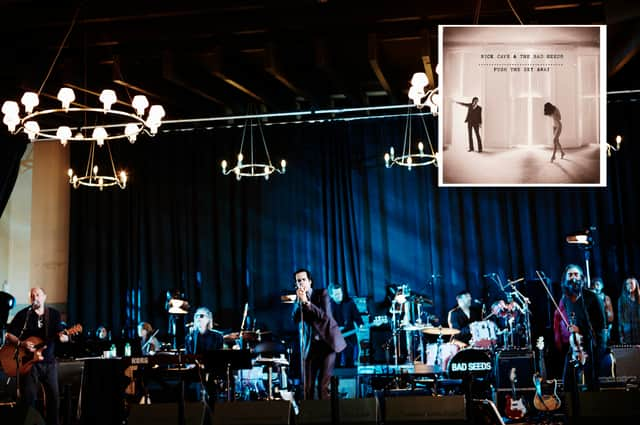 The album marked a change of direction for the band and Cave said: "For that reason Push The Sky Away continues to stand as one of my most loved of all the Bad Seeds' albums."
Push The Sky Away signalled work to come including the records Skeleton Tree and Ghosteen.
Tracks include Jubilee Street and Higgs Boson Blues.