A major exhibition is being developed to celebrate London's contribution to rock and pop history - from the 2i's Coffee Bar and The Marquee Club to the drill and grime scenes.
London Calling is the latest project by Alan Edwards, who long served as David Bowie's publicist, and Alex Homfray - a cultural expert who is currently leading the restoration of Handel and Jimi Hendrix's London homes.
The pair are in talks to find and fund a permanent venue for the show, which will feature both artefacts from the city's pop heritage and an immersive experience - putting visitors in the room for key musical moments.
Edwards, founder of The Outside Organisation, has worked with artists including Prince, Amy Winehouse, the Spice Girls, Led Zeppelin, The Who and Rolling Stones - and was Bowie's publicist for 35 years. The germ of the idea came with the hugely successful David Bowie Is exhibition which launched at the V&A in 2013.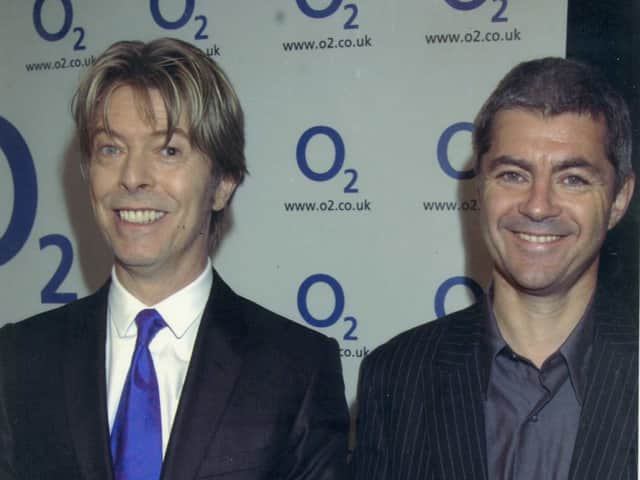 In 2015, Edwards put on a series of events at the same venue - Always Print the Myth: PR and the Modern Age - but now he has his sights on an expansive show celebrating London's unique musical contribution.
"All I want to do is tell the story of London's music - a story about culture and empire, immigration," he says.
"My thesis is that it's like alchemy and could only have happened in London. Other cities have great moments, but London has had moment after moment."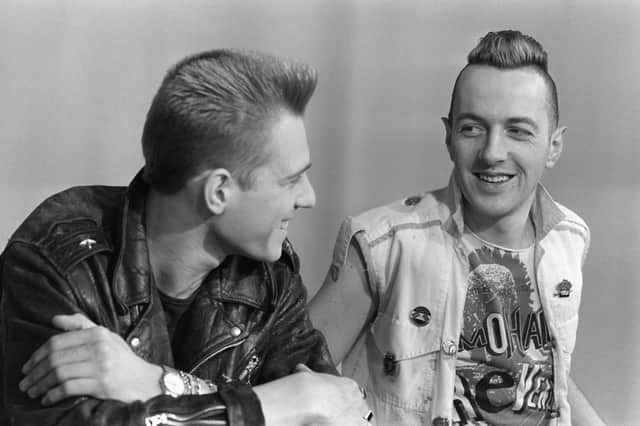 London Calling
Named after the classic song and album by The Clash, London Calling was first developed using funding from Sony in Japan, with a plan to tour it around Southeast Asia. But then Covid hit and the moment passed.
The show will be made up of 10 to 15 musical moments. It will chart a musical line from the 1950s through to the present day, and how London might look in the future.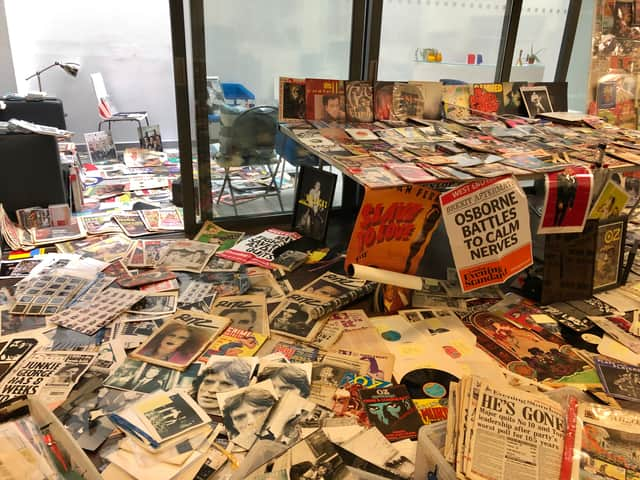 Work is under way to secure a venue, with hopes a permanent location will be found ("we looked at an incredible space near London Bridge"). Talks were held with Fenwick about the 130-year-old New Bond Street store it is vacating, but that fell through.
Edwards says David Bowie Is raised the bar for a music exhibition.
"What's the story? How does it hang together?" he says. "It's got to have a through-thread - and we started this with a story."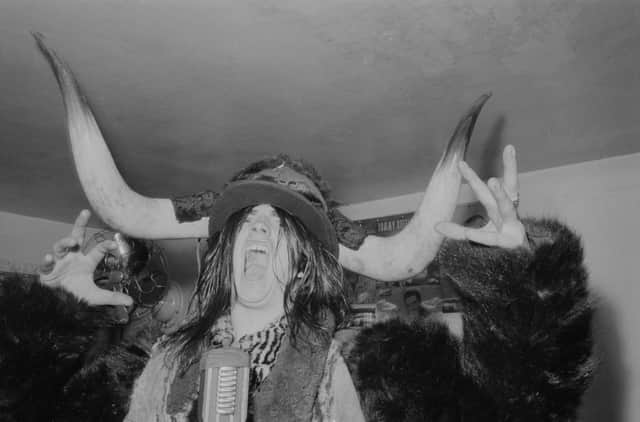 Birthplace of British rock 'n roll
London's pop music heritage can be argued to have begun in Soho in the mid-50s with the 2i's Coffee Bar, which bears a plaque proclaiming it "the birthplace of British rock 'n roll and the popular music industry".
Its story can be traced through jazz and blues venues like The Flamingo Club and Ronnie Scott's, and then the Marquee Club, with the British blues movement of the Rolling Stones, The Who and so many others that "exploded" around the world.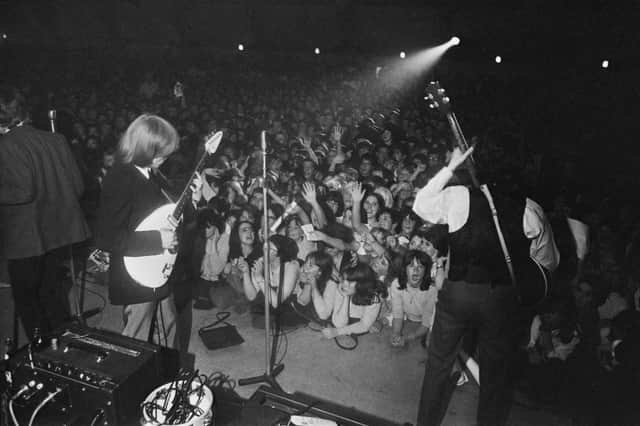 Punk followed and then the reaction to that in the New Romantic movement, when acts including Duran Duran and Boy George became a huge success in America.
The phenomenon of Britpop in the 1990s emerged from Camden, and since then rap artists like Stormzy and Dave have exported around the world - and Adele has conquered the world.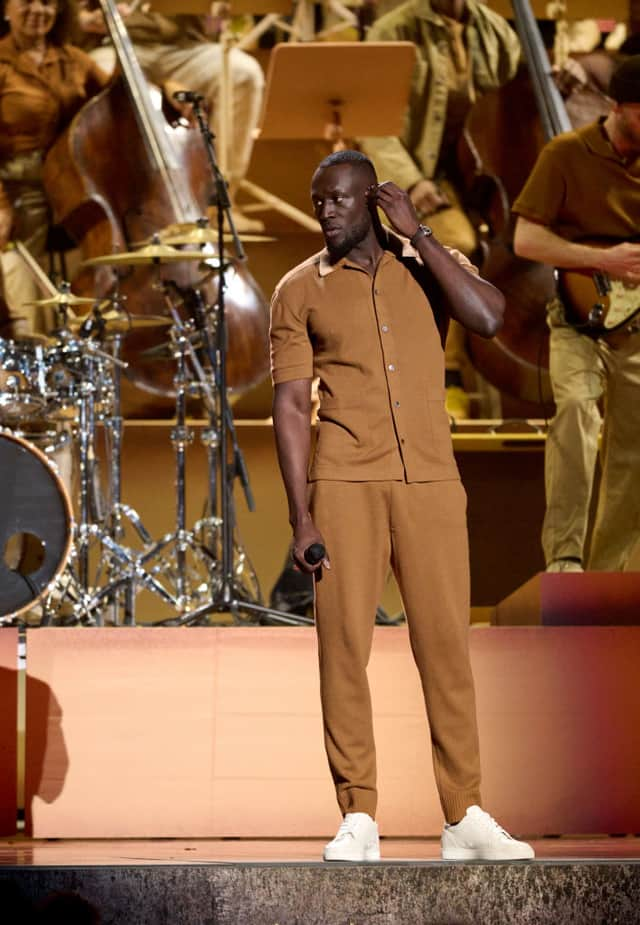 Unique London
Edwards describes the city's "throbbing creative energy".
"You go to Buenos Aires or Brisbane and they either talk to you about Premier League football or ask you if you know Led Zeppelin or Stormzy. It's quite a powerful thing and sometimes it's taken for granted," he says.
"And now with a lot of these [rock stars] passing away, we have a moment of reflection."
The show will be audience focused ("we're not trying to do something academic") and will aim to put visitors in The Marquee Club when Eric Clapton or Jimi Hendrix hit the stage, or in front of a seminal Sex Pistols appearance.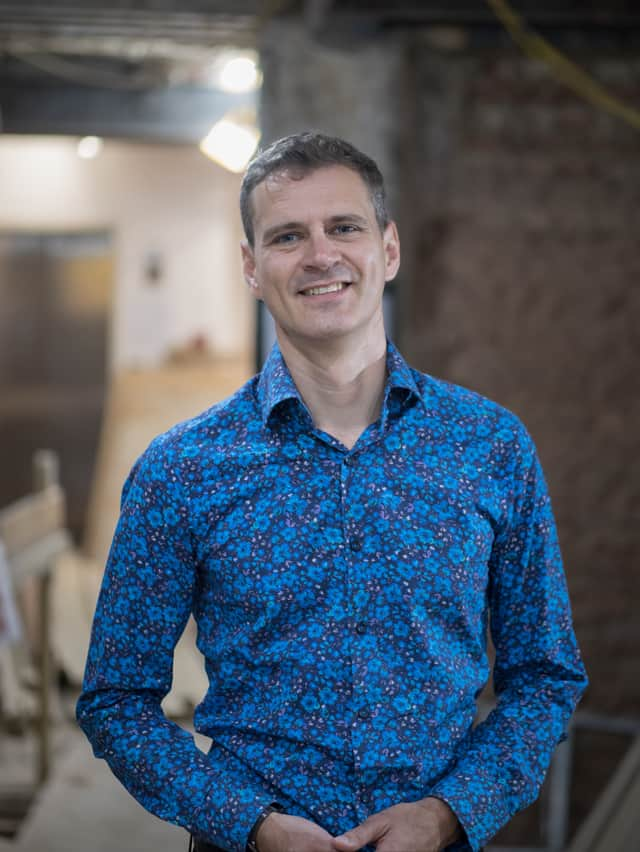 Political context
But Homfray says although it will "celebrate London's music forever", and be developed to "represent contemporary London", he never wants to get "dewy eyed about it".
The "political and socioeconomic context of great music" will be central to the project.
"If you don't know that London felt so shit in the 1970s, you wouldn't know how the Sex Pistols came to be," he says, adding that there is a through-line from punk to the more recent drill and grime scenes.
And earlier clubs in the 1950s and 1960s had their sleazy side, he says, often being run by gangsters.
A celebration
But London Calling will remain a celebration of the city's great contribution to popular culture.
"If I could travel back in time, it would be to The Marquee in 65, 66, 67, when rock music was born - The Who, Hendrix, David Bowie, Led Zeppelin, Cream," says Homfray.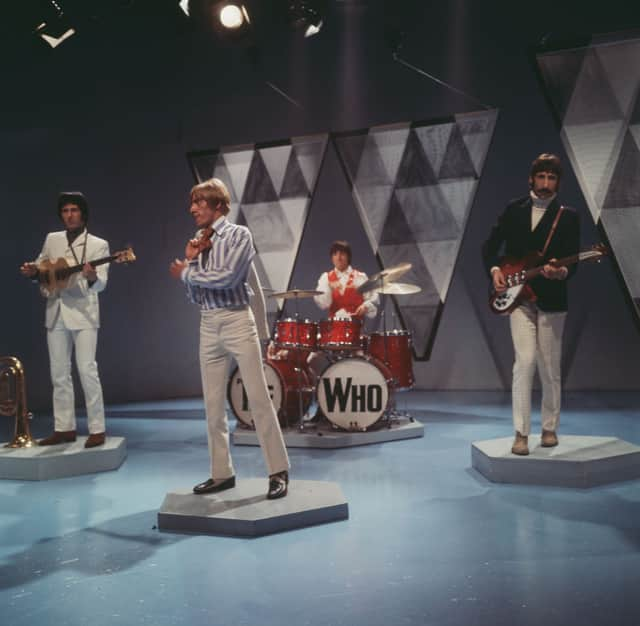 The UK is currently second in the world for streamed musical artists, and with acts such as Adele, Harry Styles and Ed Sheeran, it produces some of the world's biggest records - following in the tradition of London's '60s stars like The Beatles and The Kinks.
"So many artists have a global appeal - rock, the New Romantic movement, grime, reggae, the birth of punk, Britpop - so much with global significance," says Homfray.
And that significance is not temporary.
Edwards says: "In a thousand years people will still be listening to The Beatles and Bowie - this stuff will last forever."