Major figures from the history of punk gathered on Tuesday to discuss the genre's legacy and preview a huge concert coming to south London this summer.
Dog Day Afternoon takes place at Crystal Palace Park on July 1, featuring Iggy Pop, Blondie and Generation Sex.
The latest additions to the bill are Manchester punk legends Buzzcocks and Brighton firestarters Lambrini Girls - with more to be added.
A pre-festival event at The 100 Club, in Oxford Street, on Tuesday (March 8) saw a discussion featuring Glen Matlock (Sex Pistols), Clem Burke (Blondie), Tony James (Generation X), Steve Diggle (Buzzcocks) and Dog Day Afternoon promoter John Gidings, hosted by Absolute Radio's Claire Sturgess.
The Sex Pistols and Blondie
Bassist Glen Matlock is currently playing with Blondie and he took the chance to discuss how the Pistols met the New York-based band.
"I remember doing a gig with Sid, a one off gig for a laugh, at the Electric Ballroom, and Blondie came down to that show," he said.
The short-lived band was called Vicious White Kids and Clem recalled being at the star-studded 1978 event.
"I was definitely there. I arrived with Joan Jett in the back of a pick up truck," he said. "Marc Bolan was there with The Damned.
"I think Glen and I first met around the same time. I reached out to Glen because I was trying to form a band with Eric Faulker from the Bay City Rollers and Paul Weller and myself and Glen - I thought it would've been interesting to do that at the time but it never came to fruition.
"Our friendship developed and we spent many afternoons in the pub on the King's Road."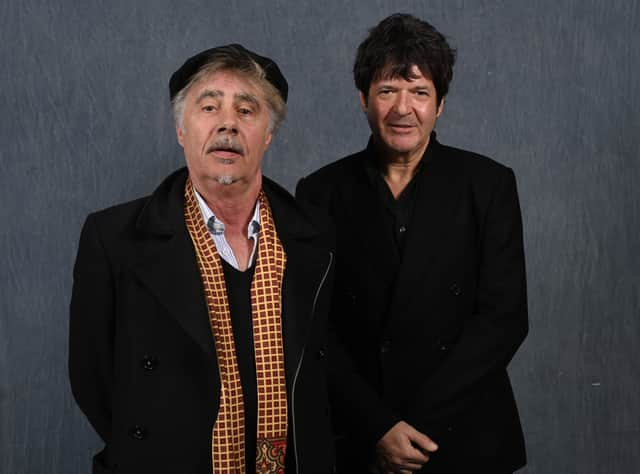 Generation Sex
The Generation Sex supergroup - featuring Generation X's Billy Idol and Tony James, and the Sex Pistols' Steve Jones and Paul Cook - will make their first UK appearance at Crystal Palace Park, playing classics from both bands' back catalogues.
But Tony James said the idea dates back to 1980: "It started when we were recording the single Dancing With Myself from our third album.
"We asked Steve Jones to come and 'give it some bollocks', as he would say, on the choruses. He came down to the studio and ended up playing on four or five of tracks on that on that record. It was just so great playing with him in the studio… And Paul was there as well. We kind of thought: 'Wow, this could be really good. Maybe we should do something or five of us'
"We were gonna have two drummers, Terry [Chimes] and Paul Cook, all playing together, because we rehearsed a bit in the studio. It seemed like a brilliant idea at the time but it wasn't the right time. So it's something we'd always considered."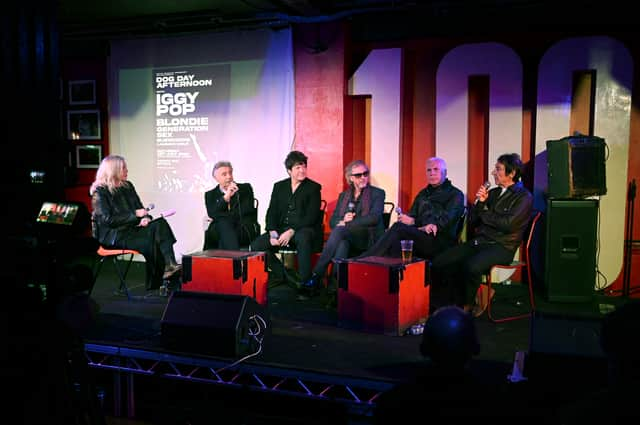 James, who in between enjoyed success with Sigue Sigue Sputnik, continued: "Cut to 2018… Billy called me up and we went to see U2 together. Something that Americans do brilliantly is the VIP area… they walked us through and I suddenly found myself flanked either side by Sean Penn and Brad Pitt.
"Then I saw this smiling face and it was Steve Jones. He said: 'We ought to do something together.'
"I agreed and looked at Billy, looked back and Steve had vanished.
"Six months later, we played shows in Los Angeles to see how it would work and it was such a joyous moment to play together. We thought: 'We must do more of this' - and here we are.'
Iggy Pop
Dog Day Afternoon is headlined by one of the most influential figures in rock history, Iggy Pop. From his time with the Stooges to his work with Bowie, Iggy Pop helped set the train in motion for punk and a lot more since.
Tracks to look out for include The Passenger, Lust for Life, I Wanna Be Your Dog and Search and Destroy.
A plaque was unveiled last year at Scala in King's Cross, where the photo was taken by Mick Rock for the cover of Iggy Pop and the Stooges' Raw Power, as well as the photo for the cover of Lou Reed's Transformer.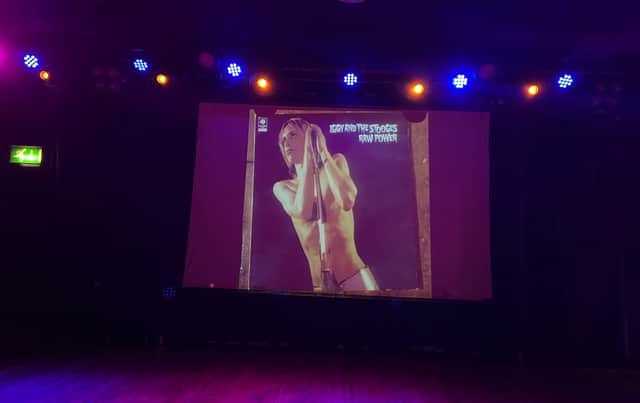 Buzzcocks
One of the original great Punk bands, Buzzocks were formed in 1976 in Bolton by Pete Shelley, Howard Devoto and Steve Diggle.
Along with the classic Ever Fallen in Love (With Someone You Shouldn't've), tracks include What Do I Get, Promises, Autonomy, Fast Cars and Oh Shit!.
The latest single, Manchester Rain, sees Diggle continuing to fly the flag following the death of Shelley in 2018.
Lambrini Girls
The newest group on the Dog Day Afternoon bill are Brighton's Lambrini Girls ("Lambrini Girls, punk's not dead," the 100 Club panel were informed).
Punk fans will be treated to songs including Help Me I'm Gay, White Van, Homewrecker and Big Dick Energy.
How to buy tickets