The Metropolitan Police has confirmed which roads are closed in London on Friday September 16- the announcement is part of the ongoing plan to coordinate the Queen's state funeral.
The Queen's coffin was moved from Buckingham Palace to Westminster Hall on Wednesday afternoon - Her Majesty will now lie in state until the morning of the funeral that will take place on Monday September 19.
Which roads in London are closed on Wednesday September 16, 2022?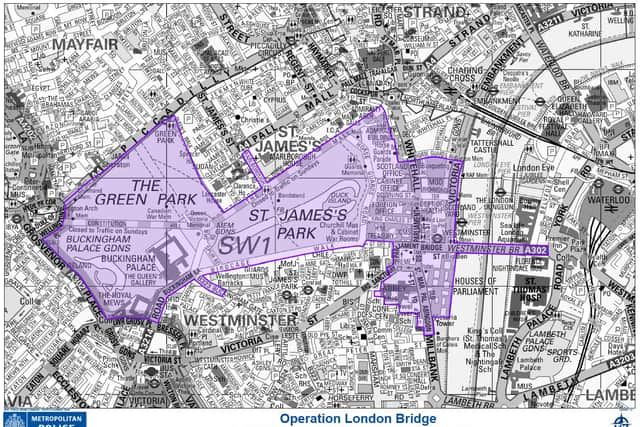 The state funeral of Queen Elizabeth II will take place in Westminster Abbey in London on Monday September, 19 and has been declared a bank holiday for the entire United Kingdom.
Her Majesty's coffin will now lie in state 24 hours a day until the morning of the state funeral on Monday.
Thousands and thousands of people are currently lining the streets of London for their turn to pay their respects to the late monarch.
Those who joined the queue shortly before it was temporarily closed on Friday morning were told it would take them approximately 14 hours to reach Westminster Hall.
Meanwhile, the security operation before, during and after the state funeral is expected to be the largest and most significant in the history of the country.
"Our role is to ensure this is going to be a safe and a secure set of events," said Deputy Assistant Commissioner Stuart Cundy.
"Our policing operation is hugely complex, with a huge amount of detail within it, as you can well imagine.
"So we're always mindful of all manner of different potential things that might occur. We know that not just the eyes of the United Kingdom but the world will be on London at this point in time," added Deputy Assistant Commissioner Cundy.