As the nation enters D-Day +1 after the death of Her Majesty Queen Elizabeth II, the public outpouring of grief and support has been vast across London and the rest of the world.
As more of the nation make their way to congregate outside Buckingham Palace to pay their respects to the longest reigning monarch in British history, the Royal Family have announced that books of condolences will be available for people to sign as the nation mourns the loss.
Londonworld has looked and where and when the Books of Condolences are in London for the many who wish to convey their condolences to the Royal Family and the new King of England, King Charles III.
Where are the Books of Condolence in London?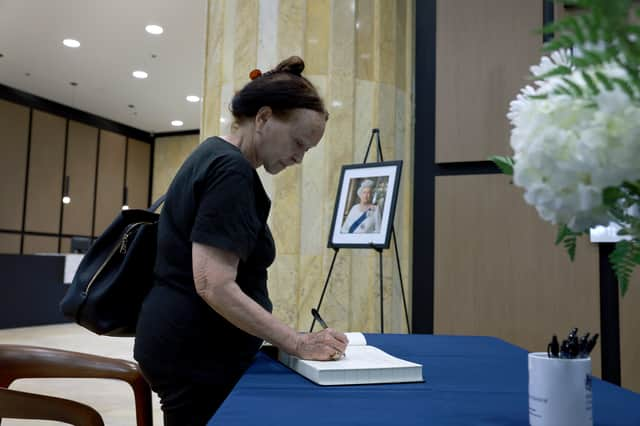 Though through the Royal Family's official website they've announced there will be no physical Book of Condolences at Royal Residencies, the following Boroughs have confirmed the locations of their Books of Condolences; a number of councils will be providing their information shortly.
City of London
Worcester Cathedral - 8 College Yard, Worcester WR1 2LA
St George's Catholic Church - 970 Harrow Rd, Wembley HA0 2QE
County Hall - Belvedere Rd, London SE1 7GP
University of Worcester - Campus, St John's, Worcester WR2 6AJ
Worcester Hospital - Charles Hastings Way, Worcester WR5 1DD
Warndon Library - Carnforth Dr, Worcester WR4 9HG
Lyppard Hub - Ankerage Grn, Worcester WR4 0DZ
St John's Library - 20 Circus Rd, London NW8 6PD
The Hive - Camrose Ave, London HA8 6AG
City of Westminster
Westminster City Hall - ground floor reception, 64 Victoria Street, SW1E 6QP
Maida Vale Library - Sutherland Avenue, W9 2QT
Paddington Library - Porchester Road, W2 5DU
Mayfair Library - 25 South Audley Street, London, W1K 2PB
Kensington and Chelsea
North Kensington Library - 108 Ladbroke Grove, London W11 1PZ
Kensington Town Hall - 12 Phillimore Walk, London W8 7RX
Chelsea Old Town Hall - King's Rd, London SW3 5EZ
Hammersmith and Fulham
Hammersmith Library - Shepherds Bush Road, London W6 7AT
Fulham Library - 598 Fulham Rd., London SW6 5NX
Wandsworth
Wandsworth Town Hall - 11 Garratt Ln, London SW18 4AQ
Balham Library - 16 Ramsden Rd, London SW12 8QY
Battersea Library - 265 Lavender Hill, London SW11 1JB
Battersea Park Library - 309 Battersea Park Rd, London SW11 4NF
Earlsfield Library - 276 Magdalen Rd, London SW18 3NY
Northcote Library - 155E Northcote Rd, London SW11 6HW
Putney Library - 5-7 Disraeli Rd, London SW15 2DR
Roehampton Library - 
Southfields Library - 300 Wimbledon Park Rd, London SW19 6NL
Tooting Library - 75 Mitcham Rd, London SW17 9PD
Wandsworth Heritage Service - 265 Lavender Hill, London SW11 1JB
Wandsworth Town Library - 2 Danebury Ave, London SW15 4HD
York Gardens Library - 34 Lavender Rd, London SW11 2UG
Lambeth
Lambeth Town Hall - 1 Brixton Hill, London SW2 1RW
West Norwood Library - 1-5 Norwood High St, Norwood, London SE27 9JX
Tate South Lambeth Library - 180 S Lambeth Rd, London SW8 1QP
Southwark
Southwark Council offices - 160 Tooley St, London SE1 2QH
Tower Hamlets
Tower Hamlets Town Hall - 5 Clove Cres, Blackwall, London E14 2BG
Whitechapel Town Hall - Front Block, London E1 1FR
Hackney
Hackney Town Hall - Mare St, London E8 1EA
Hackney Service Centre - 1 Hillman St, London E8 1DY
Islington
Islington Town Hall - Upper St, London N1 2UD
Camden
Camden Town Library, 218 Eversholt Street, NW1 1BD 
Highgate Library, Chester Road, N19 5DH
Holborn Library, 32-38 Theobalds Road, WC1X 8PA
Kentish Town Library, 262- 266 Kentish Town Road NW5 2AA
Kilburn Library, 12-22 Kilburn High Road NW6 5UH
Pancras Square Library, 5 Pancras Square, N1C 4AG
Queens Crescent Library, 165 Queen's Crescent, NW5 4HH
Swiss Cottage Library, 88 Avenue Road NW3 3HA 
Brent
Brent Civic Centre - Engineers Way, Wembley Park, Wembley HA9 0FJ
Ealing Road Library - Coronet Parade, Ealing Rd, Wembley HA0 4BA
Harlesden Library - Craven Park Rd, London NW10 8SE
Kilburn Library - 42 Salusbury Rd, London NW6 6NN
Kingsbury Library - Kingsbury Library, Kingsbury Rd, London NW9 9HE
Wembley Library - 32 Engineers Way, Wembley Park, Wembley HA9 0FJ
The Library at Willesden Green - 95 High Rd, London NW10 2SF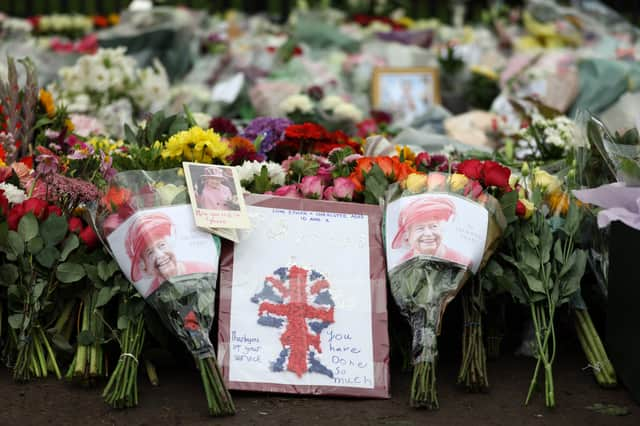 Ealing
Ealing Town Hall - New Broadway London W5 2BY
Hounslow
Feltham Library - The Centre, High Street, Feltham TW13 4GU
Feltham Lodge - 40 Harlington Rd W, Feltham TW14 0JJ
Feltham Assembly Hall - Feltham Park, Hounslow Rd, Feltham TW14 9DN
Isleworth Public Hall - South St, Isleworth TW7 7BG
Hounslow Library - Hounslow House, House, 7 Bath Rd, Hounslow TW3 3EB. 
Chiswick Library - 1 Dukes Ave, Chiswick, London W4 2AB.
Chiswick Town Hall - Heathfield Terrace, Turnham Green, Chiswick, London W4 4JN
Heston Library -  New Heston Road, Hounslow TW5 0LW.
Richmond upon Thames
York House - Richmond Rd, Twickenham TW1 3AA 
Twickenham Civic Centre - 44 Richmond Rd, Twickenham TW1 3BZ 
Castelnau Library - 75 Castlenau, London SW13 9RT
East Sheen Library - Sheen Ln, London SW14 8LP
Ham Library - Ham St, Richmond TW10 7HR
Hampton Library - Rosehill, Hampton TW12 2AB
Hampton Hill Library - 68 High St, Hampton Hill, Hampton TW12 1NY
Hampton Wick Library - Bennet Cl, Hampton Wick, Kingston upon Thames KT1 4AT
Kew Library - 106 North Rd, Richmond TW9 4HJ
Richmond Library - Little Grn, Richmond TW9 1QL
Teddington Library - Waldegrave Rd, Teddington TW11 8NY
Twickenham Library - Garfield Rd, Twickenham TW1 3JT
Whitton Library - 141 Nelson Rd, Twickenham TW2 7BB
Kingston upon Thames
The Guildhall -  Kingston upon Thames KT1 1EU
Surbiton Library - Ewell Rd, Surbiton KT6 6AG
New Malden Library - Kingston Rd, New Malden KT3 3LY
Hook Centre - 9 Green End, Hook, Chessington KT9 1AE
Merton
Merton Civic Centre - Civic Centre, London Rd, Morden SM4 5DX
Sutton
Sutton Central Library - St Nicholas Way, Sutton SM1 1EA
Croydon
Croydon Town Hall - Katharine St, Croydon CR0 1NX
Bromley
Bromley Civic Centre - Stockwell Cl, Bromley BR1 3UH
Biggin Hill Memorial Library - Church Rd, Biggin Hill, Westerham TN16 3LB
Bromley Central Library - High St, Bromley BR1 1EX
Orpington Library - The Walnuts Centre, Orpington BR6 0TW
Beckenham Library - Beckenham Rd, Beckenham BR3 4PE
Lewisham
The Civic Suite, Catford - Catford Rd, London SE6 9SJ
Downham Library - 7-9 Moorside Rd, Bromley BR1 5EP
Deptford Lounge - Deptford Lounge, 9 Giffin St, London SE8 4RJ
Greenwich
Woolwich Town Hall - 
The Eltham Centre - 
The Greenwich Centre - 
Bexley
Civic Offices -  Watling Street, Bexleyheath
Havering
Havering Town Hall - Wellington St, London SE18 6HQ
Harold Hill Library - 8ED, 19a Farnham Rd, Romford RM3 8HR
Rainham Library - Celtic Farm Rd, Rainham RM13 9GP
Upminster Library - Corbets Tey Rd, Upminster RM14 2AU
Hornchurch Library - 44 North St, Hornchurch RM11 1TB
Barking and Dagenham
Barking Town Hall - Town Hall Square, 1 Clockhouse Ave, Barking IG11 7LU
Dagenham Library - 1 Church Elm Ln, Dagenham RM10 9QS
Redbridge
Hainault Library - 100 Manford Way, Ilford, Chigwell IG7 4DD
Central Library - Clements Rd, Ilford IG1 1EA
Goodmayes Library - 76 Goodmayes Ln, Ilford IG3 9QB
Wanstead Library - Spratt Hall Rd, London E11 2RQ
Woodford Green Library - Snakes Ln W, Woodford, Woodford Green IG8 0DX
Valentines Mansion - Emerson Rd, Ilford IG1 4XA
Newham
Stratford Library - 3 The Grove, Stratford E15 1EL
East Ham Library - 328 Barking Road, East Ham E6 2RT
Canning Town Library - 18 Rathbone Market, Barking Road, Canning Town E16 1EH
Beckton Globe Library - 1 Kingsford Way London E6 5JQ
Forest Gate Library - 6-8 Woodgrange Road, Forest Gate E7 0QH
North Woolwich Library - 5 Pier Parade, North Woolwich E16 2LJ
Manor Park Library - 685-693 Romford Road, London E12 5AD
Katherine Road Community Centre - 254 Katherine Road, Forest Gate E7 8PN
Waltham Forest
Waltham Forest Town Hall - 
Haringey
George Meehan House - George Meehan House, 294 High Rd, London N22 8JZ
Tottenham Town Hall - Town Hall Approach Rd, London N15 4RY
Bruce Castle Museum - Lordship Ln, London N17 8NU
Wood Green Library - 187-197A High Rd, London N22 6XD
Alexandra Park Library - Alexandra Park Rd, London N22 7UJ
Coombes Croft Library - 4 High Rd, London N17 8AG
Highgate Library - 1 Shepherds Hl, London N6 5QJ
Hornsey Library - Haringey Park, London N8 9JA
Marcus Garvey Library - 1 Philip Ln, London N15 4JA
Muswell Hill Library - Queens Ave, Muswell Hill, London N10 3PE
St Ann's Library - Cissbury Rd, London N15 5PU
Stroud Green and Harringay Library - Green and Harringay Library, Quernmore Rd, Stroud N4 4QR
Enfield
Enfield Civic Centre - Silver St, Enfield EN1 3XA
Edmonton Green Library - 36-44 South Mall, London N9 0TN
Ordnance Road Unity Library - 645 Hertford Rd, Enfield EN3 6ND
Palmers Green Library - Broomfield Ln, London N13 4EY
Barnet
Hendon Town Hall - The Burroughs, London NW4 4BG
Harrow
Harrow Civic Centre - Station Rd, Harrow HA1 2XY
Hillingdon
Hillingdon Town Hall - High St, Uxbridge UB8 9ST
What will happen after the Books of Condolence have been signed?
Per the wishes of the Royal Family, the local Books of Condolence will not be sent to the Royal Archive, however they will be stored in an archive locally in each borough of London.
Is there a way I can sign the Books of Condolence without travelling?
The official website of the Royal Family has opened up a virtual Book of Condolences for those who are unable to travel to the locations in London, or in their respective locations.
A selection of these messages will be passed onto members of the Royal Family, and may be held in the Royal Archives for posterity.
Where can I leave flowers in tribute to Queen Elizabeth II?
Those wishing to pay tribute at Royal Residencies have been advised by the Royal Family's website of the following guidelines:
Buckingham Palace
Members of the public will be guided to lay floral tributes at dedicated sites in The Green Park or Hyde Park. Flowers left outside the gates of Buckingham Palace will be moved to The Green Park Floral Tribute Garden by The Royal Parks. Further guidance will be issued by The Royal Parks.
Windsor Castle
Floral tributes can be left at Cambridge Gate on the Long Walk. These flowers will be brought inside the Castle every evening, and placed on the Castle Chapter grass on the south side of St George's Chapel and Cambridge Drive.
Sandringham Estate
Members of the public are encouraged to leave floral tributes at the Norwich Gates.
Balmoral Castle
Floral tributes can be left at the Main Gate.
Palace of Holyroodhouse
Members of the public are encouraged to give floral tributes to the Wardens at the entrance to The Queen's Gallery. Those flowers will be laid on the Forecourt grass in front of the North Turret of the Palace.
Hillsborough Castle
Floral tributes may be laid on the Castle Forecourt, in front of the main gates.