Exclusive: Black Met Police officer said white colleague referred to black witnesses and victims as 'scumbags'
A black Met Police constable told LondonWorld how racial discrimination has made Scotland Yard a "revolving door" for black police officers.
Watch more of our videos on Shots!
and live on Freeview channel 276
Visit Shots! now
A black Met Police constable has revealed that a white colleague referred to black victims and witnesses as "scumbags".
Robert* says that Scotland Yard is a "revolving door" for black police officers, and told LondonWorld that bullying and racial discrimination took him to the "brink".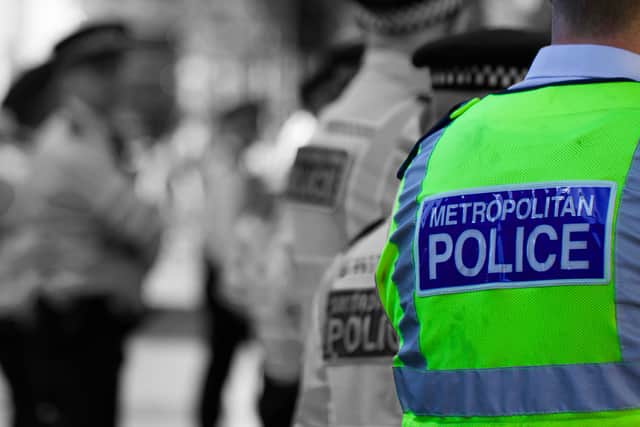 "In my time in the Met things have gotten worse instead of better, discrimination has gotten worse," Robert told LondonWorld.
The officer - who has served at Scotland Yard for years - claimed that subtle racism and microaggressions at the force are being brushed under the table.
"It is because of this that black officers or ethnic minority officers are leaving the force in droves," he explained.
"I too nearly left and constantly think about leaving after experiencing discrimination and the depth Scotland Yard went to cover it up.
"I didn't know what I was experiencing at the time, I just knew I was being treated differently by my line manager.
"This was being justified as something other than racism and I believe this still remains the case for the majority of ethnic minority officers in the Met.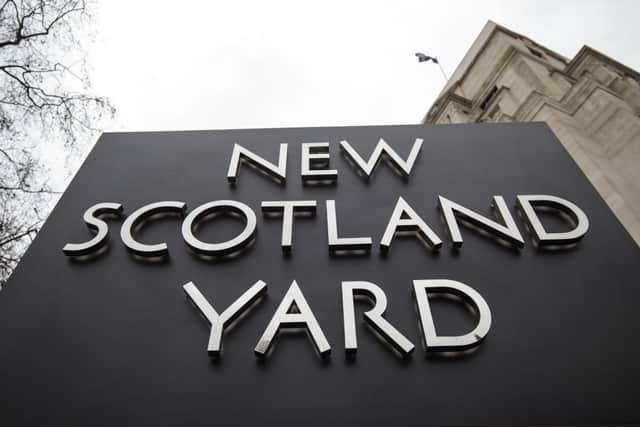 He remembers an officer referring to black victims and witnesses they dealt with as "scumbags who have criminal records".
He challenged this behaviour and found that other colleagues shared this officer's views.
Robert also claims he was asked to do a number of unethical and illegal tasks during his career at Scotland Yard, which he refused.
He said that when he reported this misconduct he was removed from his team and made to feel like he was the person under investigation.
"I suddenly found myself isolated and outcast," he said.
"It really took me to a dark place and it's taken a lot of therapy to get through."
He said that officers follow the complaints procedures but the complaints are still "falling on deaf ears" leaving officers frustrated and disillusioned.
"Some have taken sick leave as a result, whilst others have chosen to leave."
According to Freedom of Information requests made by Open Democracy, London police officers made 300 complaints about colleagues allegedly being racist between 2017 and 2021, an average of more than one a week.
Of the 76 complaints that were upheld, just 14 (18%) resulted in a 'full merits hearing' – the most serious form of disciplinary proceedings an officer can face, which can lead to dismissal.
Just four of the officers who had disciplinary proceedings for alleged racism against their colleagues were dismissed during this period.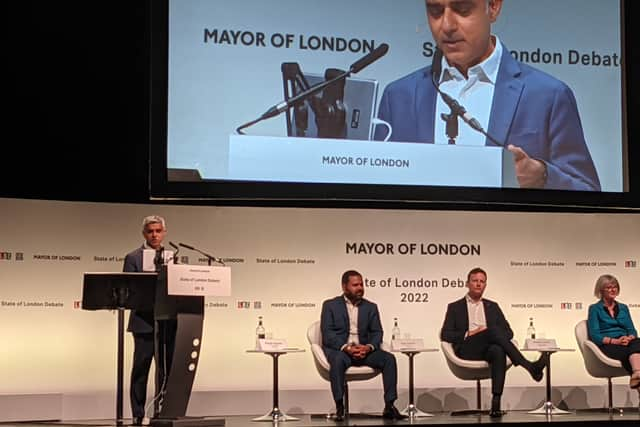 PC Idominik Efeotor, who serves in the Parliamentary and Diplomatic Protection unit of the Met Police said to Mr Khan: "I protect you - I'm one of the men in the blue shirts with the gun.
"What are you doing to protect black police officers?
"They are being investigated disproportionately internally. Officers come in, they do their probation, then they realise this isn't a good place to work."
Mr Khan responded saying that he met regularly with representatives from the National Black Police Association (NBPA).
"It's really important we encourage a diverse group of people to join the police service," he said.
"We're working really hard to make sure our police service looks more like Londoners."
But the mayor admitted that Black officers in the force face "more serious consequences" for rule breaches - a form of "indirect discrimination".
Robert agreed with PC Efeotor's statement, saying: "The Met is a revolving door for black police officers, they do a lot to recruit black officers but what are they actually doing to retain them?"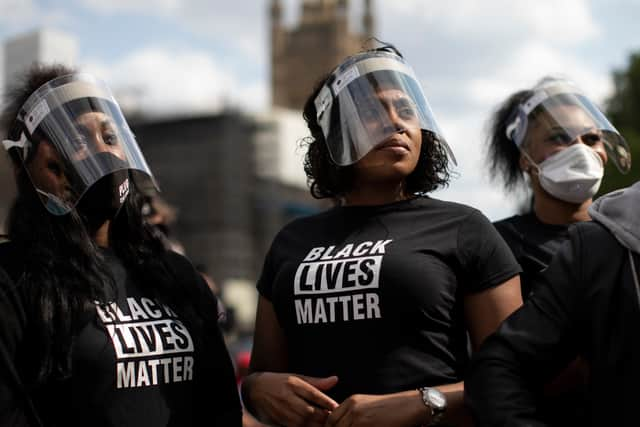 He added though that the Black Lives Matter movement has helped raise awareness of racism issues in the Met but there has been little action taken.
"Prior to George Floyd's death, having a conversation about race in the Met was taboo, now we're actually having conversations," he said.
"I think the Black Lives Matter movement helped raise awareness but after that where do we go from here, what is the strategy?"
A spokesperson for the Met police said: "There is no place in the Metropolitan Police Service for anyone who is a bully, or for anyone who is racist, homophobic, a misogynist or who doesn't understand that sexual harassment is utterly wrong.
"We all want a Met where each and every one of us must be actively against racism and all forms of discrimination or abuse of trust.
"We must have zero tolerance.
"There is a need for real change in our organisation.
"More than ever before we have been looking at ourselves critically and asking hard questions to improve our culture and professional standards."
The spokesperson said that the force is becoming more representative of London, with a greater number of officers from diverse backgrounds.
They said values are being reinforced to staff members, and pointed to the Casey Review into Scotland Yard's culture.
"The review will ask difficult questions to ensure there are lasting improvements to the service we provide for all Londoners," the spokesperson said.
"We urge anyone who has concerns of misconduct or wrongdoing within the Met to raise these concerns; this can be done anonymously.
"Any allegations will be thoroughly investigated.
"The Met will always support any officer or member of police staff when they raise concerns."
*Robert is a pseudonym to protect the interviewee.