The mayor of London has said the gender or ethnicity of the next commissioner of the Met Police "doesn't matter" and that he is "more concerned about their ability to get it".
Sadiq Khan has said he is "less concerned about gender, ethnicity and religion" of the candidates for the capital's top policing job, while stressing the importance of the "values" needed to bring about big changes within the beleaguered force.
It comes after the shortlist of those in the running to replace Dame Cressida Dick as the top brass at the Met was narrowed down to just two names: Mark Rowley and Nick Ephgrave.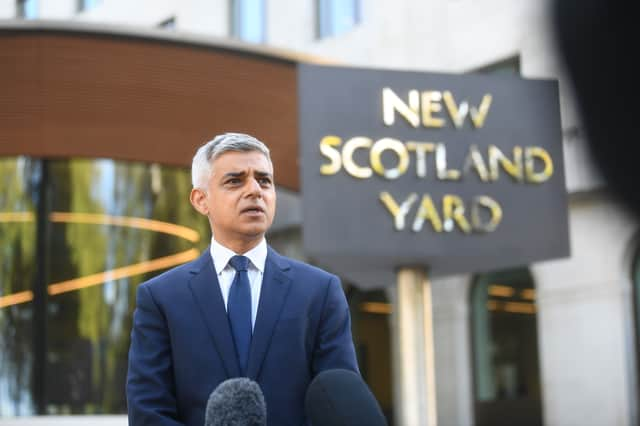 The former National Crime Agency boss Dame Lynn Owens pulled out of the race to succeed Dame Cressida in May, meaning despite a string of racist and misogynistic scandals engulfing the force, the next commissioner will be both white and male.
While the ex-head of Bedfordshire police, Jon Boutcher, who previously criticised policing in the UK over failures around racial justice, was dropped as a candidate.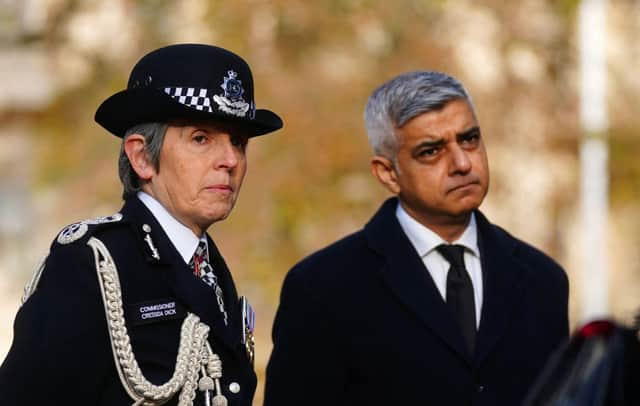 He said: "What's important is for the next commissioner to get it. Their gender doesn't matter, their ethnicity doesn't matter.
"They need to understand some of the issues facing our police service, deep cultural issues, that have led to less trust and confidence.
"I'm less concerned about gender and ethnicity and religion. I'm more concerned about their values and their ability to get it."
And asked whether he thought the candidates' backgrounds would make achieving deep cultural change more difficult, he said: "Not at all.
"Both Nick Ephgrave and Mark Rowley have worked in the Metropolitan Police Service. They know policing in London, both its joys and its complexities.
"The challenge for them over the course of the next few weeks will be showing me they've got a plan to address some of the issues I've raised today."
Mr Khan also said he had brought in changes to policing in London during his previous six years as mayor, ranging from an action plan to tackle violence against women and girls (VAWG), to introducing the use of bodyworn video, and removing young black Londoners "who shouldn't have been on the gangs matrix" from the police's monitoring systems.
He added: "What's important is the person at the top of the police to be talking about it, addressing this and have a plan to restore trust and confidence.
"That's one of the reasons that I lost confidence in the previous commissioner.
"It's really important for the next commissioner to get it, and be a reforming commissioner."