Acting Met Police chief Sir Stephen House has refused to confirm whether the prime minister Boris Johnson was fined when he was pictured holding a drink next to a table of booze.
London's top cop Sir Stephen took over following the departure of Dame Cressida Dick from the force earlier this year and will be in place until a replacement is appointed.
Photographs have emerged of the prime minister holding a drink next to a table of wine bottles, food and a half-drunk bottle of gin.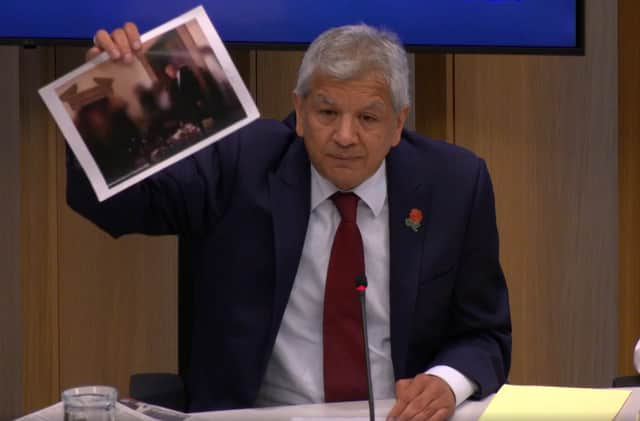 Speaking during a tense exchange at City Hall today (Thursday, May 26), Sir Stephen said he was unable to give a "yes or no" answer as to whether the prime minister received a fine for attending a leaving party for ex-communications chief Lee Cain, on November 13, 2020.
This was despite a photograph of Mr Johnson at the event being published in the report, showing him brandishing a drink aloft in a room with other individuals, who are unidentified.
Labour assembly member Unmesh Desai asked Sir Stephen: "Can you confirm that the prime minister did not receive a fine for attending the first November 13 event as a photo that I have here suggests he was there?
"And that more than two people were present?"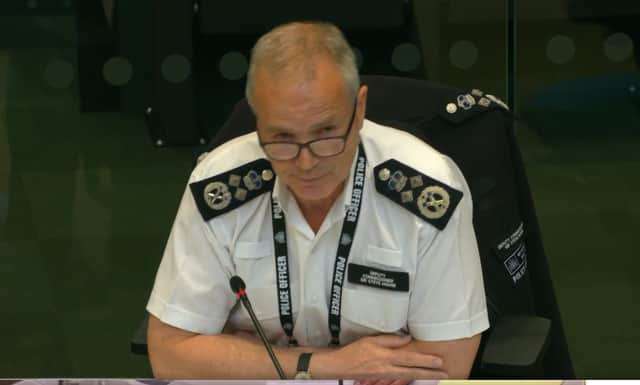 Repeating the question, he said: "Can you confirm the prime minister was not given a fine for attending this event, which this photo which has been widely circulated in the media suggests he was there and that more than two people were present?"
The acting Met chief said: "As you know we've taken a policy…"
He was interrupted by Mr Desai, who stressed: "Sir House, yes or no? It's a straightforward question, did the prime minister get a fine or not?
Sir Stephen responded: "Well, I can't give you a yes or no answer, I'm sorry. I've told you, I can't give you a yes or no answer."
But Mr Desai insisted: "Did he get a fine or not?"
Sir Stephen said: "Our policy is we won't name people who get fixed penalty notices.
"That's police policy nationally."
Mr Desai queried his answer, and said: "People have been named."
And Sir Stephen hit back: "Not by us."
After the meeting, Mr Desai said: "I was pleased to be able to put a series of questions that the public have been asking over the Met Police's partygate investigation, directly to the Commissioner today.
"In a number of cases, the Commissioner's responses were unsatisfactory and raised more questions than answers, especially regarding the criteria for issuing FPNs in relation to an event which the prime minister attended on November 13 2020.
"I will continue to pursue these loose ends in the public interest".