A year after Sabina Nessa was murdered while walking through a park in Kidbrooke, south London, a local group have organised a walk and planted a memorial garden in her honour.
Activists at the Sabina Project were forced to move the original date of the memorial - planned for the first anniversary of her death (September 17) - due to the passing of the Queen.
But they now plan to reveal their memorial garden for Sabina on Saturday, October 1.
Koci Selamaj was jailed for life for the murder of the 28-year-old primary school teacher, which took place on September 17, 2021.
Co-founder of the group, Kareema Motala, wrote on Twitter: "Whilst it will be two weeks after we originally planned, we hope to see everyone there on October 21, 2022, to commemorate Sabina and her life as a community together and in her honour."
The walk aims to raise funds for Sabina's family as well as various women's charities and asks attendees to dress as a women from history or simply to come as they are.
The school teacher's death sent shockwaves around the capital last year and was another example of male violence against a woman walking alone.
It followed outcry and protests after the death of Sarah Everard which took place six months previously.
Motala said there was "a sense of alarm... women were really panicking" in the wake of Sabina's death, and added: "You don't need to know the person that could potentially kill you."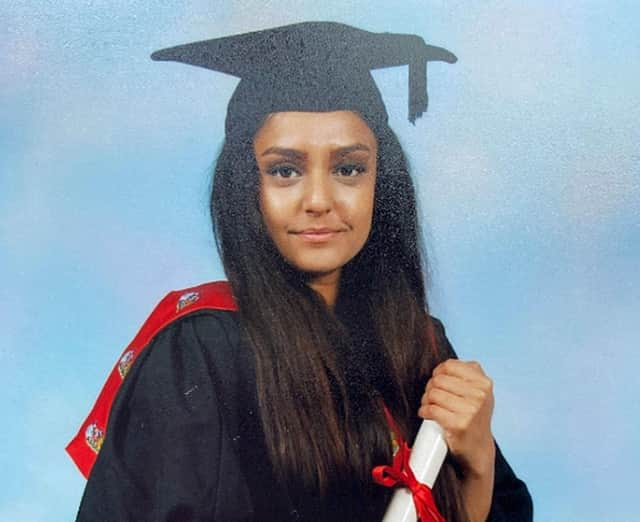 The co-founder of the Sabina Project spoke of the societal problems we need to face, telling the BBC: "We know that children as young as 10 can access very violent pornography.
"And if that is the foundation for a young man's belief and understanding of how a woman wants to, and should, be treated, it's a terrifying prospect."
Campaigner Pagan-Lilley Phillips told the BBC that the subject of women's safety should be discussed everywhere: "In your barbers shops, in your places of worship, in our schools and colleges, we need young men and boys to have these conversations."
She added: "As women, I'm sure you have these conversations with your friends - are we having these conversations weekly with our male friends?"
The memorial walk organised by the Sabina Project begins at 12.30pm on Saturday, October 1, with participants to meet at the Stephen Lawrence building at University of Greenwich.