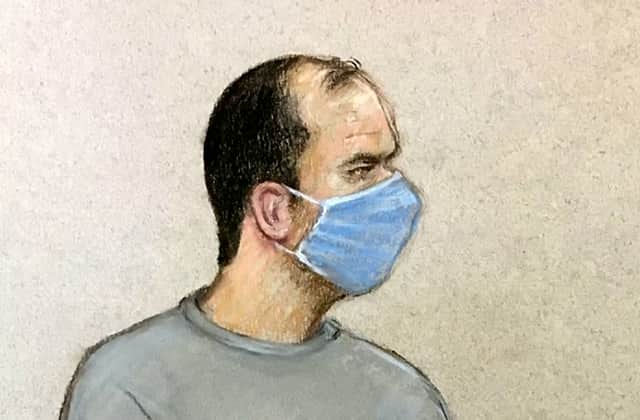 An ex-Domino's delivery driver denied murdering primary school teacher Sabina Nessa in court.
Koci Selamaj, 36, indicated a not guilty plea during a two-minute hearing in which he answered the charge of murder.
He was arrested in Eastbourne, East Sussex, in the early hours of Sunday before being taken into police custody.
The 28-year-old teacher was found dead in Cator Park in Kidbrooke, Greenwich, south east London, a few minutes walk from her home on September 18.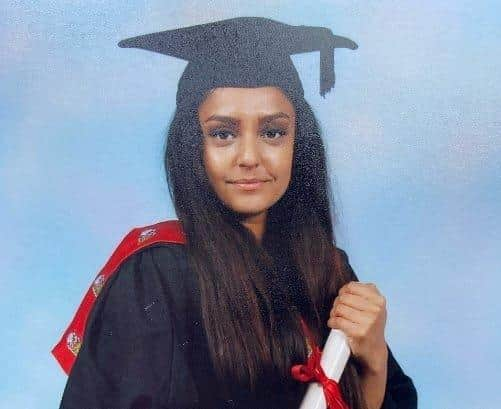 The evening before, she had been making her way to The Depot bar in Kidbrooke Village to meet a friend, but never arrived.
Her body was found nearly 24 hours later covered with leaves near a community centre in the park.
Selamaj, appearing in the dock at Willesden Magistrates' Court, north-west London, today in a grey prison-issue tracksuit and a face mask, spoke only to give his name, date of birth and address.
He indicated a not guilty plea for one count of murder through his representative, Aidan Harvey.
Although he is an Albanian national, Selamaj did not need an interpreter with him during the short hearing.
Prosecutor Umaima Peracha said the case would have to be heard at a crown court, adding: "This is an indictable only offence."
District Judge Denis Brennan remanded Selamaj in custody ahead of his next court appearance at the Old Bailey later this month.
He told the defendant: "Today, I send you to the Central Criminal Court as I must do.
"Your first appearance there will be a bail hearing on September 30, in two days' time, followed by a plea and trial preparation hearing on October 26."
He added: "You'll remain in custody until September 30."
On Friday, hundreds of people - including Ms Nessa's sister - gathered for a candlelit vigil organised in Pegler Square in Kidbrooke, in her memory.
A Metropolitan Police spokesperson said last night when Selamaj was charged: "A man has been charged with the murder of 28-year-old Sabina Nessa in Kidbrooke, south east London on Friday, September 17.
"Koci Selamaj, 36, of Terminus Road, Eastbourne was charged on Monday, September 27.
"Selamaj was arrested in Eastbourne, East Sussex in the early hours of Sunday, September 26 before being taken into police custody.
"On Monday, September 27 a file was submitted to the Crown Prosecution Service and a charge was authorised."