Protest against police in schools over 'dehumanisation' of black girl strip searched
Child Q and her relatives told a safeguarding review she "can't go a single day without wanting to scream, shout, cry or just give up" and was often found "screaming in her sleep".
Watch more of our videos on Shots!
and live on Freeview channel 276
Visit Shots! now
The "degrading" search of Child Q took place at a Hackney secondary school in December 2020 after teachers believed they could smell cannabis.
Officers attended and the girl was removed from a mock exam and searched by two female officers.
Her intimate body parts were exposed and she was made to remove her sanitary pad, while no appropriate adult was present and officers knew she was on her period.
A Hackney Council safeguarding report said the child was made to bend over, spread her legs and use her hands to spread her buttocks while coughing.
Child Q and her relatives told a safeguarding review she "can't go a single day without wanting to scream, shout, cry or just give up", was often found "screaming in her sleep", and was "self-harming, traumatised and requires therapy".
Her aunt said: "She is now a shell of the bubbly child she was before this incident."
Watchdog the Independent Office for Police Conduct (IOPC) confirmed three officers had been served with notices that they were being investigated for misconduct.
The incident has sparked outrage with MPs, councillors and activists criticising the force and the school for their actions, which "criminalised, traumatised and violated" Child Q.
Protest group Hackney Cop Watch announced they are holding a 'No Police in Schools Demo' on Friday, March 18, at Stoke Newington police station at 4pm.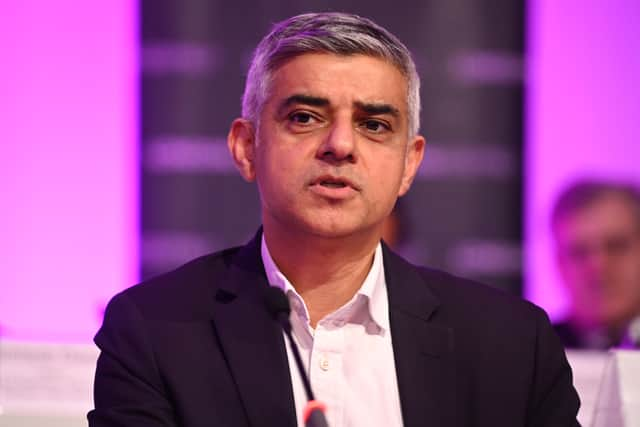 They are objecting after the safeguarding review, which found the strip search was unjustified and should never have happened, also revealed 25 other children were strip searched in Hackney schools last year.
A spokesperson said: "After what police did to Child Q, and to the 25 other children stripped searched in Hackney schools last year, we say no more police in schools.
"We are Hackney children, parents, educators, and community members and we withdraw consent NOW."
While feminist activist organisation Sisters Uncut tweeted: "We will be there supporting Hackney Cop Watch on Friday. The police are the perpetrators: in our homes, on our streets, in our schools.
"The police are perpetrating violence on our streets and in our schools. From Sarah Everard to Child Q, the whole institution has to go. We withdraw consent!"
A spokesperson added: "The Met is beyond all reform. Abolition is the only way to stop this violent institution. Absolute solidarity with this young girl and her family.
"There are 683 police officers deployed in schools across the country—disproportionally in working class areas with black and brown students.
"Students face a culture of low expectations, personal targeted intimidation, and as we've seen today, physical and emotional abuse.
"This violence at the hands of a female officer demonstrates that there is no recruitment quota that can solve the Met's toxic and violent racism and misogyny.
"This school's complicity in this violence cannot go unrecognised. Perceiving black girls and children in particular as more adult than they are is harmful and can lead to increased racialised violence against them, as in this case."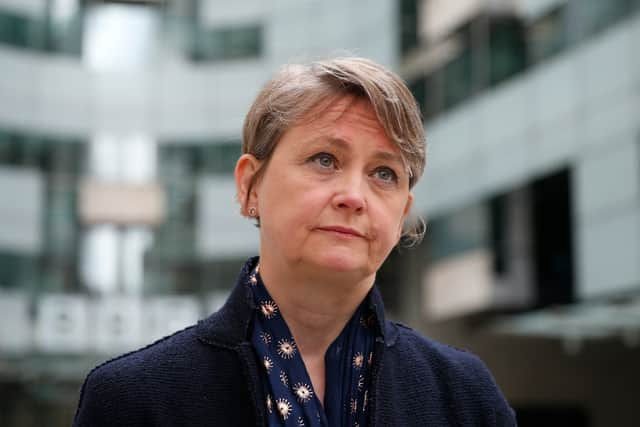 In a piece for the Guardian, Hackney MP Dianne Abbott, the UK's first black female MP, said: "The conclusion to be drawn is stark: black schoolgirls are not safe from police abuse, even at school, supposedly a place of safety. What kind of society tolerates this?"
And Sem Moema, London assembly member for Hackney, shared a post from Hackney North & Stoke Newington Labour, saying: "The 'likely racist' behaviour of Met Police  in the Child Q case is unacceptable in any school in Hackney. Or anywhere else, come to that."
Mayor of London Sadiq Khan said: "This is shocking and deeply disturbing. I'm extremely concerned by the findings of this report - no child should ever have to face a situation like this. It's entirely right that the incident is being investigated by the IOPC.
"It's absolutely vital that our police service has the trust and confidence of all the communities it serves so that every Londoner, regardless of background or postcode, can feel safe, protected and served."
Labour MP Bell Ribeiro-Addy said on Twitter: "Without wholesale reform of the way the Met engages with the black community, this apology is just reputation management."
And Labour MP Dawn Butler said: "[This is a] young black girl mentally traumatised by the police. This cruel and inhumane action will have a negative life changing effect on her life."
Speaking in Parliament, Labour MP Jess Phillips said: "I cannot for one second imagine why any one of these professionals thought this was in any way acceptable.
"Remember what it was like to be 15? This seems as if it was designed to humiliate and show power, the act of an abuser."
And shadow home secretary Yvette Cooper said: "For a child to be strip searched by police in her school in this way is deeply disturbing.
"How could training & safeguarding have been so poor that it was possible for a child to be treated in this awful way?
"The independent report raises serious issues on safeguarding, policing, racism, training, guidance and includes recommendations for government departments."
Feminist activist from Reclaim These Streets (RTS) Jamie Klingler also wrote on Twitter: "No amount of drugs found would have ever justified the strip search of Child Q."
While feminist academic, author and activist Dr Shola Mos-Shogbamimu wrote in a tweet: "Imagine the trauma and damage done. Can you see this happening to White girls?
"No. It shouldn't happen to ANY girls."
She added: "If Child Q was white, British media would flood TV and radio with Met Police strip search abuse criminalising, violating and traumatising a 15-year-old girl on her period.
"But she's black so racism and misogynoir take a backseat. Always.
"The Met Police is institutionally racist and can rot with its apology. The officers present, who conducted the search and school staff who permitted it must all lose their jobs.
"Reading her experience is making my blood boil! This dehumanisation is because she's black."
Jim Gamble, the independent child safeguarding commissioner, said: "No child should suffer this type of treatment.
"It was wrong and should never have happened. It must never happen again."
Philip Glanville and Antoinette Bramble, mayor and deputy mayor of Hackney, said in a statement: "All aspects of this review have appalled us
"Child Q was subjected to humiliating, traumatising and utterly shocking treatment by police officers… wholly disproportionate to the alleged incident to which they had been called
"This is exacerbated by the fact that the strip search was carried out at school - a place where the child had an expectation of safety, security and care.
"The report concluded racism was likely an 'influencing factor' in the strip search, and the girl was subjected to 'adultification' bias - where black children are held to adult standards."
The council has asked for an update report in six to nine months time on the progress on the safeguarding report's recommendations.
These included actions to be taken by the IOPC, the Met, the school, the Department for Education, the safeguarding board, the College of Policing, the Home Office, and the National Police Chiefs' Council.
Sal Naseem, from the IOPC, said: "We recognise the seriousness of this case and the concern it has caused in the community following the publication of the Local Child Safeguarding Practice Review into this incident.
"We have now completed all lines of inquiry for our investigation and we are close to finalising our report.
"We will look to conclude decision making around that at the earliest opportunity."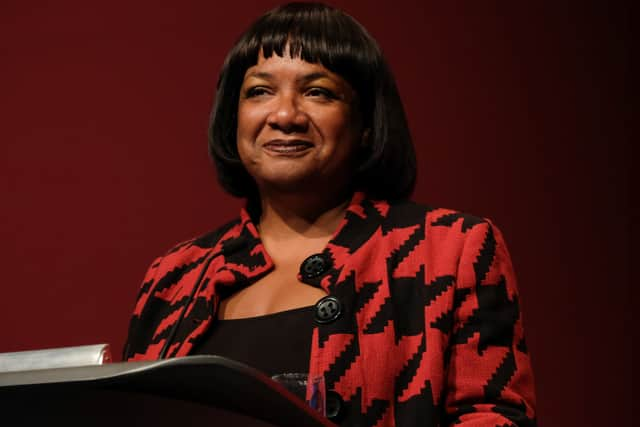 Detective Superintendent Dan Rutland, from the Met Police, said: "We recognise that the findings of the safeguarding review reflect this incident should never have happened.
"It is truly regrettable and on behalf of the Met Police I would like to apologise to the child concerned, her family and the wider community.
"It is wholly right that the actions of officers are held to scrutiny and we welcome this review which was commissioned by the statutory partnership with the support of police.
"We have already reminded local officers of the appropriate policies in place around carrying out searches in schools.
"We are conscious that the IOPC are still completing their independent investigation, so further comment would be inappropriate at this time."