The Metropolitan Police will apologise to the family of two murdered sisters - Bibaa Henry and Nicole Smallman - over the way detectives responded when the pair were reported missing.
The sisters were stabbed to death on June 6 last year, in Fryent Park in Wembley, where they had spent the evening celebrating Ms Henry's birthday.
Their bodies were found by police the following day, after they had been reported missing.
Danyal Hussein, who was 18 at the time, was found guilty of their murder at an Old Bailey trial in July.
No misconduct was found for an officer and two members of police staff, but action will be taken over their performance, the police watchdog said.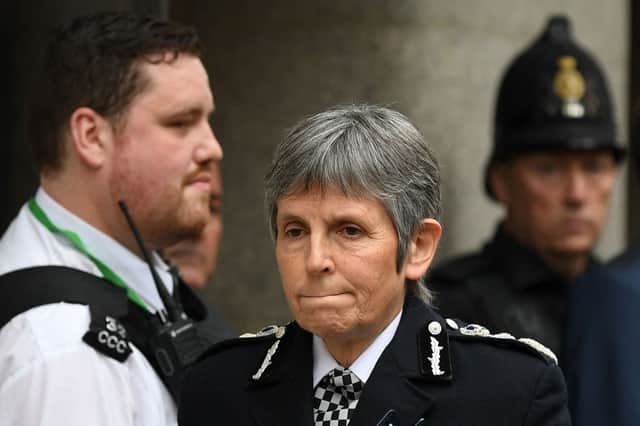 "The way we responded to information that Nicole and Bibaa were missing that weekend was below the standard we should have achieved and compounded the distress felt by their loved ones.
"While we know that very sadly Nicola and Bibaa had been murdered in the early hours of Saturday, June 6 2020, before they were reported missing, if we had responded better we may have saved their friends and family immeasurable pain.
"I am very sorry that the level of service we provided fell short.
"We have contacted the family to ask if they will allow me or, if they prefer, another senior officer to visit them at a time that is right to apologise in person."
Following calls on the evening of June 6 to report the sisters missing, a police log was created and a missing persons investigation opened for Ms Smallman, 27, and then the following day for Ms Henry, 46.
The IOPC investigation found that the inspector closed the police logs after receiving information about the sisters' possible whereabouts from a family member.
This information suggested she was not overly concerned about them and would call back in the morning if needed.
The inspector believed the information provided was a justifiable explanation for the sisters' disappearance.
However, this information had been "inaccurately" recorded on the police log by the communications supervisor.
The closure of the police logs did not close the missing persons report for Ms Smallman, but it did stop officers being sent to her home.
The inspector subsequently did not properly progress missing persons enquiries for Ms Smallman or Ms Henry.
The inspector told the IOPC it had been one of "the most challenging shifts of his career" with 16 missing persons reports and an under-capacity unit due to the pandemic.
The force said it agreed its service that weekend was "below the standard it should have been".
There was no suggestion racial bias played any part in how the missing persons reports were dealt with, Scotland Yard claimed.