A senior Met Police officer has said levels of stop and search are "appropriate for the level of violence we are addressing" - despite London having the highest rate in the country.
It comes just days after home secretary Priti Patel announced an end to restrictions on the use of section 60, a tool enabling wider police use of stop and search.
While data from LondonWorld's sister title NationalWorld revealed that black Londoners are stopped at a rate three times higher than their white counterparts.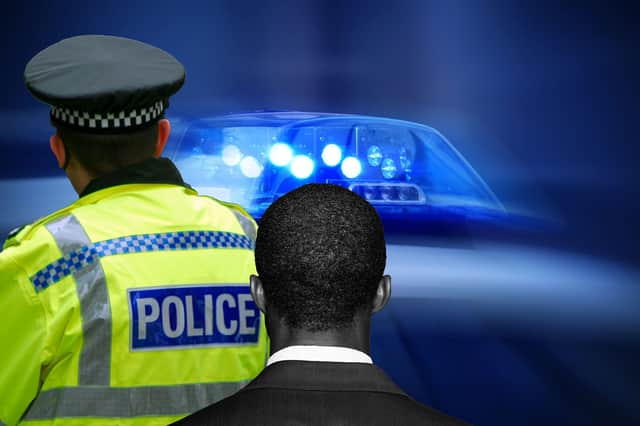 Launched this month, the force has introduced 12 community panels which will monitor officers' use of force across the capital - in every London borough..
The police encounter panels (PEPs) are led by community leads and police commanders and will discuss encounters with the public in their area which caused community concern.
Pastor Tony Fawole, a local community leader in Canning Town, Newham, and part of the PEP in the Met's north-east borough command unit (BCU) which comprises Newham and Waltham Forest, told LondonWorld: "Stop and search is problematic."
He said: "Historically, most youth, black boys in particular, are probably apprehensive of seeing the police. They are afraid of seeing the police.
"Even though they might be going about their normal business or even having fun, the mere appearance of the police creates a bit of tension.
"There's that divide - when they see a police officer, something traumatic is going to happen."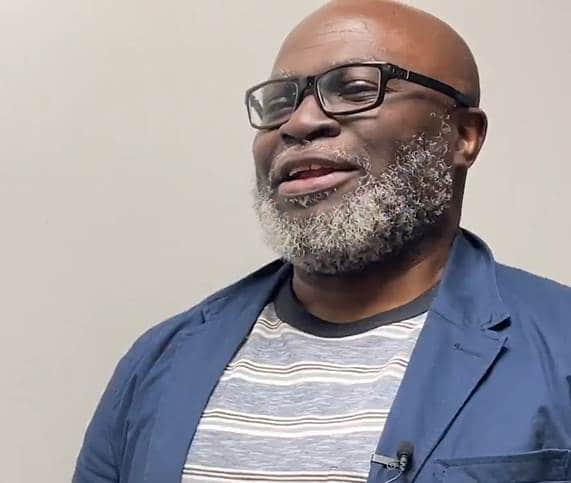 Pastor Fawole said the police needed to earn back trust, engage in dialogue and communicate with the people they are working with and for.
"There needs to be an opportunity for that to be bridged by way of ensuring the youth are convinced the police are harmless," he said.
"There needs to be a proactivity ensuring that London social issues don't degenerate and cannot be controlled or managed.
"Something has to be done or we will find ourselves in a situation getting worse and worse."
While Det Ch Supt Ella Marriott, head of crime prevention, inclusion and engagement at the Met, said the panels were intended to "ensure we have more input into our monitoring processes from people from ethnic minority communities".
She said: "We recognise the complexity of policing people don't necessarily understand.
"They may see partial social media clips and we want to be transparent, have those people feeding back to us, and sharing the fuller picture of what's gone on.
"It's about being better, understanding the impact of our work, including stop and search and making sure we are culturally competent in dealing with all different types of communities."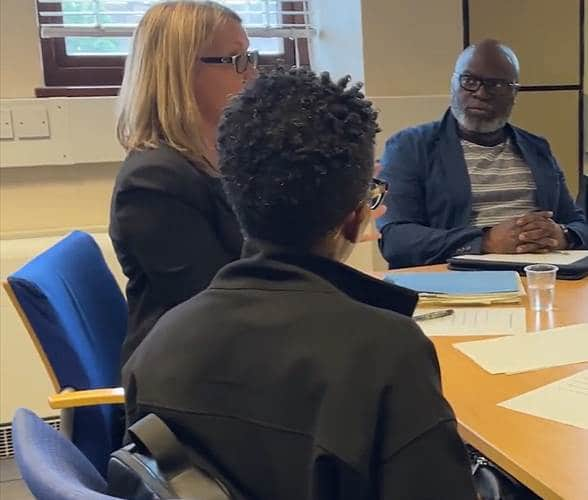 Asked about the rates of stop and search, Det Ch Supt Marriott said: "We believe stop and search does have an impact on violence. We remove lots of weapons.
"One of the challenges around reporting it is that we don't want people to be scared that London is an unsafe place. It's absolutely not.
"London's level of violence has dropped significantly in comparison to some other metropolitan cities.
"We're satisfied that our stop and search levels are appropriate for the violence we're addressing and what we're seeking to achieve."
And she said trust and confidence levels in the force were "a challenge for the Met".
She added: "One of our greatest concerns is around the difference different ethnicities have in confidence in us.
"We know black communities have lower trust and we have particularly focused on recruiting people from black and the wider minority ethnic communities and we can rebuild some of that confidence with them.
"People are humans and they behave as the whole spectrum of humans behave.
"We do at times experience anger from people and that may result in use of force- that's why PEPs are important to assess that anger vs the use of force
"We need to understand communities - if there is anger, how do we make policing more trusted by them?"