Met Police officers handcuff 15-year-old schoolgirl during stop and search in Stockwell
"There are real questions about whether that is appropriate or even lawful, but it is happening in London."
Watch more of our videos on Shots! 
and live on Freeview channel 276
Visit Shots! now
A 15-year-old girl was handcuffed by the Met Police during a stop and search which reportedly involved an armed response vehicle in Stockwell.
Officers detained the girl just after 3.40pm yesterday (Wednesday, April 27) on suspicion of burglary.
The stop took place opposite Stockwell Tube station and saw a crowd, thought to be of children and young people from a nearby school, form on the pavement and the road.
Police monitoring activists NetPol said use of handcuffs in stop and searches is common in London now, and that there are questions over whether this is "appropriate or even lawful".
This happened hours after police watchdog the Independent Office for Police Conduct (IOPC) confirmed five officers involved the stop and search and handcuffing of elite athlete Bianca Williams - while her baby was in the car - will face gross misconduct disciplinary hearings.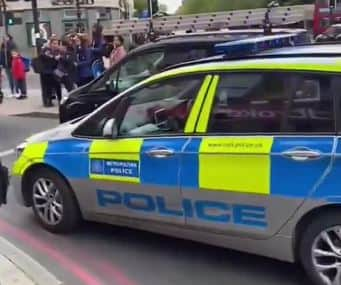 Video footage shared on social media shows teenagers gathered outside a branch of Ladbrokes, with several police vehicles nearby, in the aftermath of the stop.
The London and UK Street News Twitter account @CrimeLdn wrote: "Just now in Stockwell, [a] police officer trying to apprehend a school girl was mobbed by kids who tried to bring him down.
"Currently five police vans [and] 4+ cars including armed response vehicle (ARV)."
A Met Police spokesperson said: "At about 3.40pm on Wednesday, April 27, in Stockwell, a schools' police officer detained a 15-year-girl for a stop and search.
"The girl was placed in handcuffs and taken into a nearby commercial premises after a large crowd formed on the street.
"She was then released with no further action."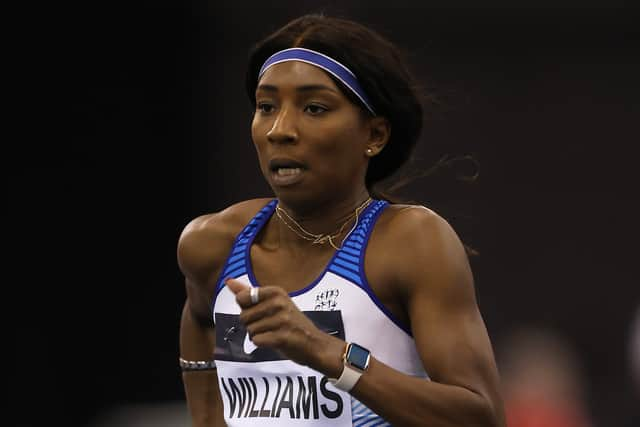 The force said the girl was detained on suspicion of burglary and refused to confirm how many vehicles attended and whether an ARV was present.
Justification for the use of handcuffs has to be considered pre-arrest, the spokesperson said.
They added: "In this instance they were likely applied because of the large hostile crowd gathering."
However, a NetPol spokesperson told LondonWorld the force's justification was an "excuse".
They said: "The important thing to remember here is that it is just an excuse.
"The reality is from all the anecdotal stories - but also just over the last two years - now the use of handcuffs when doing stop and search has become routine among young people.
"The idea that it's got anything to do with the particular circumstances of that individual is very, very unconvincing. It's just become the case that the police just handcuff everybody.
"There are real questions about whether that is appropriate or even lawful, but it is happening in London."
IOPC discrimination lead Sal Naseem told the Times, after the news a black teenager was stopped and searched 60 times in two years, that it "cannot be underestimated how traumatic a stop and search encounter can be on an individual - if carried out insensitively, a person can be left feeling humiliated and victimised".
The NetPol spokesperson added: "There shouldn't be random handcuffing. It is not a reasonable use of force.
"It tends to be in particular young black people that get targeted, or young people from working class communities, and it's all about a stereotype of who those people are.
"I very much doubt whether the same circumstances would have happened for a stop and search involving young people in Twickenham or Richmond."
While he said that the experience of Child Q - a black teenager strip searched in Hackney while on her period - shocked people as it showed how policing had entered schools.
"It was an indication of the kind of experiences young people are having on the street and that they had crossed the line and gone into the classroom as well," he said.
"There's nowhere for young people to be protected."