Increased stop and search powers are set to "worsen divisions" between Londoners and the police, human rights activists have warned.
It comes as shocking data reveals the Met Police stopped and searched black Londoners at a rate three times higher than that of white residents across a 12-month period.
While data from the Mayor's Office for Policing and Crime (MOPAC) revealed that Londoners' trust and confidence in the force had hit record lows.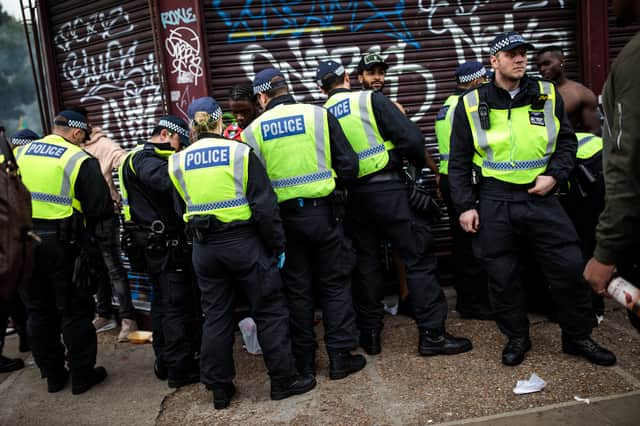 Home secretary Priti Patel has announced sweeping fresh powers for officers to renew their stop and search capabilities, writing to forces to reveal the plans on Monday, May 16.
Police across the country will be more easily able to invoke section 60, which allows officers to stop and search anyone in a certain area without reasonable grounds where serious violence is expected.
More officers will be able to authorise section 60 under the new laws, and the grounds for its application will be reduced, from the anticipation "serious violence will occur", to that it "serious violence may occur".
Section 60 will be able to be used for longer periods of time.
Supporters say the powers are critical to preventing serious crime and violence, but the tactic is historically controversial, due to the disproportionate impact on minority communities
Limitations on section 60 were put in place in 2014 by then home secretary Theresa May.
Data gathered by LondonWorld's sister publication NationalWorld from the Home Office and the Office for National Statistics (ONS) found that from March 2020 to March 2021:
Met officers stopped and searched 75,651 black/black British people, versus 44,444 Asian/Asian British people; 10,644 mixed people; and 99,724 white people.
Rates of stop and search for black people were 6,921 in 100,000 versus 1,926 for white people - more than three times higher for black than white Londoners.
The Met's stop and search rate for the population as a whole was three times the national average and the highest rate of any force in the country.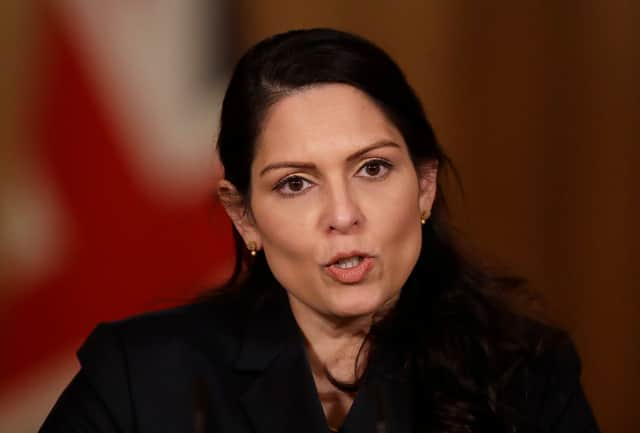 This is despite white Londoners making up more than five million of the city's population of almost nine million people, as of 2020, versus the just over one million black Londoners.
A Met spokesperson said that when used appropriately "stop and search save lives and is an important tactic to keep Londoners safe", saying that each month 400 weapons are taking off the streets due to these methods.
"We use stop and search the most in areas where there are the highest levels of violent crime to protect our communities," they said.
"We recognise however that stop and search can have a negative impact for individuals and communities, particularly when we get things wrong.
"That is why we are redoubling our efforts to listen, engage and explain why we do what we do, to make improvements and build trust."
And the spokesperson said the Met will continue to have restrictions around timings and authorisation level for Section 60 searches.
"Stop and search through section 60 is a unique, preventative power which is crucially about preventing outbreaks of violent crime," the said.
"Section 60 searches account for a small number of overall searches (0.77%), however we understand the impact it can have on communities.
"That is why the MPS policy continues to have in place restrictions around timings, authorisation level, and informing local communities when they are in place."
Commenting on the stop and search changes, Ms Patel described the impact of knife crime on families as "devastating" and "unbearable" and said the government had a "responsibility to them to do everything in our power to prevent future tragedies".
The move coincides with the launch of Operation Sceptre - a week of intensive action from every police force in England and Wales to combat knife crime up and down the country.
The home secretary added: "Since 2019, the police have removed over 50,000 knives and offensive weapons from our streets and in the two years to March 2021, over 150,000 arrests were made following stop and search, preventing thousands of possible fatal injuries.
"I stand wholeheartedly behind the police so that they can build on their work to drive down knife crime by making it easier for officers to use these powers to seize more weapons, arrest more suspects and save more lives."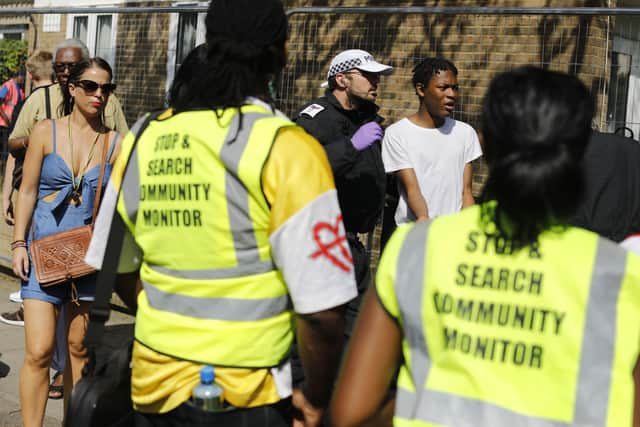 But campaigners from human rights charity Liberty said police "do not use stop and search fairly or proportionately" and that searches "disproportionately affect people of colour".
Sam Grant, head of policy and campaigns, said: "We all want to feel safe in our communities, but the police have consistently shown that they do not use stop and search fairly or proportionately, so giving them even more power isn't how we get there.
"Not only are section 60 stops not effective at detecting and reducing knife crime, they disproportionately affect people of colour, particularly black people.
"Removing the section 60 safeguards will worsen existing divisions between police and communities at a time when public trust and confidence in the police is at a serious low."
Habib Kadiri, from StopWatch, added: "The police prove repeatedly that they are in the business of using section 60 stops to harass people of colour.
"Almost all stops under the power fail to find anything dangerous or illegal, but black people are disproportionately targeted (14 times more often than white people in the year to March 2021).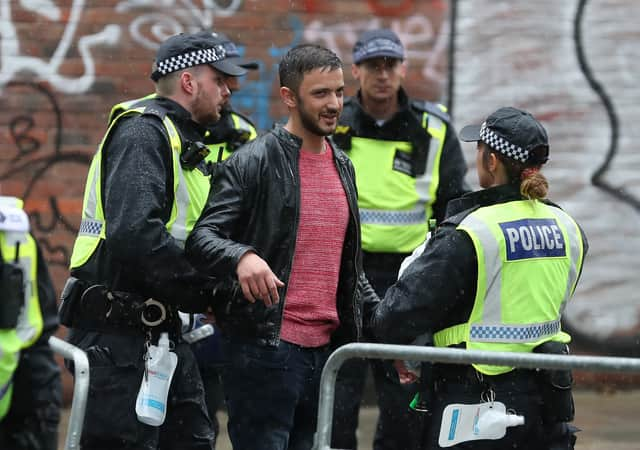 "The announcement to scrap the safeguards is a signal of our law-and-order government's desire to maintain the racist cruelty of one of most useless police powers of the last 30 years.
"No other profession with such a poor track record would be rewarded for this level of incompetence."
While Kevin Blowe, from NetPol, said: "Restrictions were placed on section 60 stop and search powers for good reasons.
"The relaxation of these powers will lead to more targeting and criminalisation of black people based on stereotypical presumptions from institutionally racist police forces."
A home office spokesperson said: "Every knife taken off our streets is a potential life saved.
"Stop and search removed almost 16,000 dangerous weapons from our streets and resulted in almost 80,000 arrests last year.
"Crime statistics show increasing proactive policing, like stop and search, is helping the police find more knives and drugs, and arrest more criminals.
"Nobody should be stopped and searched because of their race and extensive safeguards such as statutory codes of practice and body worn video exist to ensure that this does not happen."