Sir Mark and deputy commissioner Dame Lynne Owens took their oaths at an early-morning ceremony at police headquarters New Scotland Yard today (Monday, September 12).
He said his first two priorities would be enabling "Londoners and visitors from all over the world to safely pay their respects to her late Majesty the Queen" and to "begin the journey of reform to renew policing by consent".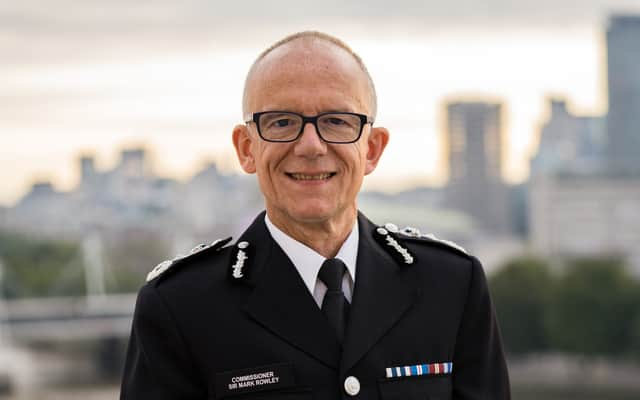 The new commissioner's appointment follows a series of scandals which left public trust in the Met shaken.
These include the murder of Sarah Everard by serving police officer Wayne Couzens; shock revelations of violent racist, misogynistic and homophobic messages sent by officers at Charing Cross station; the Stephen Port case; and the fatal shooting of Chris Kaba.
Former commissioner Dame Cressida Dick left her post after London mayor Sadiq Khan said he had lost confidence in her leadership.
Her departure sparked a row culminating in a review, which said Sir Tom Winsor believed "due process was not followed by the Mayor of London".
However, Mr Khan insisted the review was "clearly biased and ignores the facts" and said he made "absolutely no apology for demanding better for London".
Sir Mark was formally appointed as commissioner of the Metropolitan Police Service (MPS) in July by Queen Elizabeth, following a recommendation by then home secretary Priti Patel.
Under UK law, all police officers must take the oath, known as an attestation, and swear to "well and truly serve the King in the office of constable, with fairness, integrity, diligence and impartiality, upholding fundamental human rights and according equal respect to all people."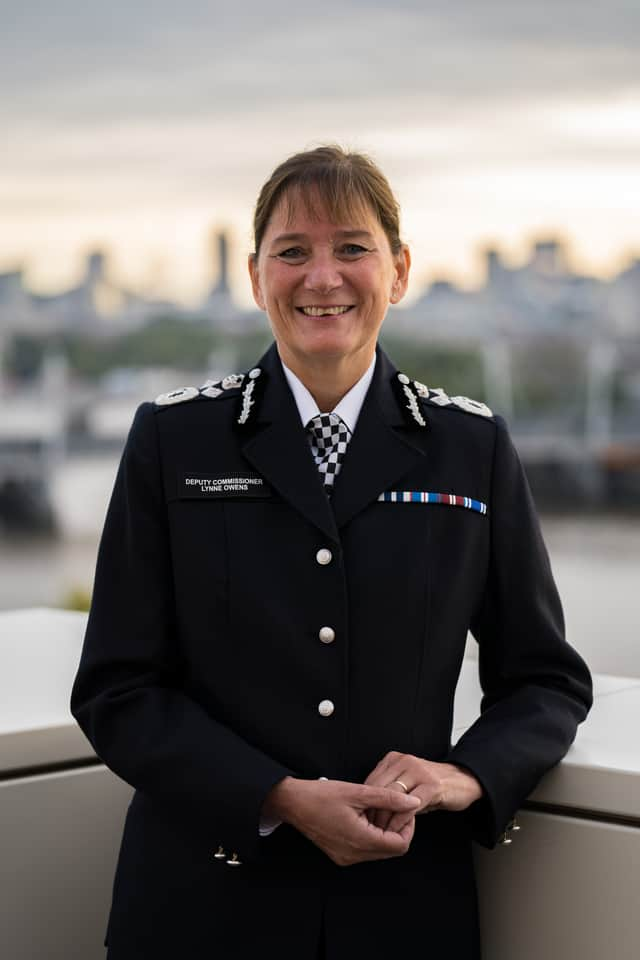 Speaking after his attestation, Sir Mark said: "I join the nation in sorrow at the death of the Queen and share my condolences with his Majesty the King and the royal family.
"Her late Majesty's unstinting public service, stoicism in times of turbulence and dedication to the people she served has shaped our nation immensely.
"As your new Commissioner, I have sworn an oath to serve with fairness, integrity, diligence and impartiality.
"In the next two weeks, I have two priorities. I will lead a Met that enables Londoners and visitors from all over the world to safely pay their respects to Her late Majesty The Queen."
He added: "Second, as we continue to police local communities, we will begin the journey of reform to renew policing by consent.
"Through my leadership, I am determined to bring more trust, less crime and high standards, and build trust and confidence in our police service once more."
Sir Mark was awarded the Queen's policing medal by the late Queen in 2018 following his work as the Met Police assistant commissioner on counter-terrorism.
While Dame Lynne was director-general of the National Crime Agency (NCA) from 2016 to 2021 and was awarded the Queen's policing medal in 2008 for distinguished service.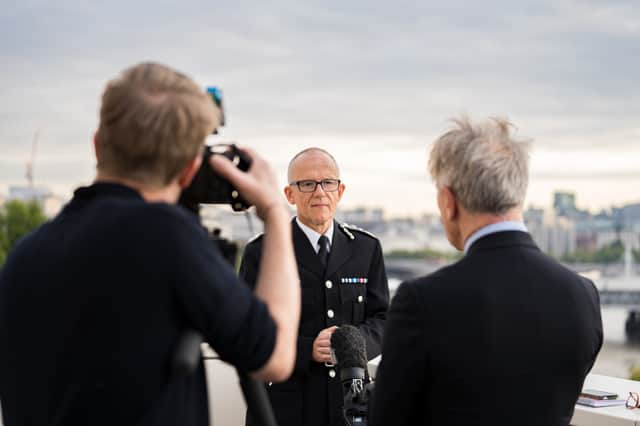 It's understood the new commissioner and deputy are the first and second chief officers to be attested under the new monarch.
Mayor Khan said: "I welcome Sir Mark Rowley to his new position.
"He is not only taking over as commissioner at a momentous time for our nation, but at a critical juncture in the history of the Met, which is facing some extremely difficult challenges.
"I look forward to supporting Sir Mark and working closely with him and the new home secretary to restore trust and confidence in the police, to ensure the Met can deliver a world-class service to all Londoners, and to build on the progress we have made in driving down violent crime across our city, bucking national trends, due to investment and policies."
Former home secretary Ms Patel wrote to Sir Mark on September 5, stating: "It will no doubt be a challenging time for the force, but I have every confidence that under your leadership these challenges can be overcome.
"My officials and I stand ready to assist in any way that we can, and I look forward to working with you further."
Suella Braverman, the former attorney general, has since been appointed home secretary by new prime minister Liz Truss, and will work closely with Mr Khan and Sir Mark.
The Home Office has been contacted for comment.