Sadiq Khan confident new Met Police chief Sir Mark Rowley will address racism and sexism issues in force
"I'm confident that Sir Mark understands the challenges we face in the police in addressing the deep cultural issues that we've seen in the recent past with racism, sexism, homophobia, misogyny, discrimination."
Watch more of our videos on Shots!
and live on Freeview channel 276
Visit Shots! now
The mayor of London, Sadiq Khan says he is confident that the newly appointed commissioner of the Met Police will address the "deep cultural issues" in the force.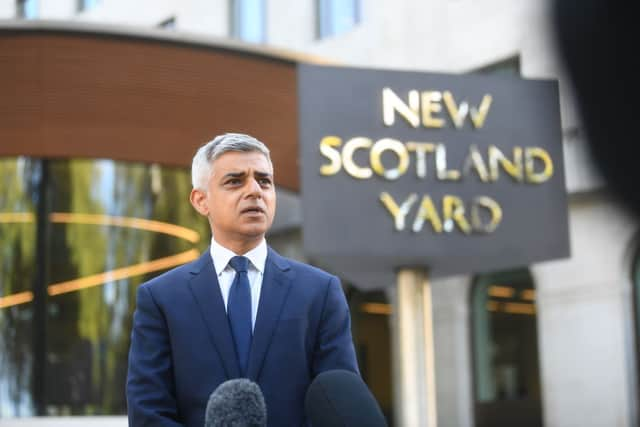 Speaking at an event in Brentford on Monday, Mr Khan told LondonWorld: "I'm confident that Sir Mark understands the challenges we face in the police in addressing the deep cultural issues that we've seen in the recent past with racism, sexism, homophobia, misogyny, discrimination."
Sir Mark, 57, who left the Met in 2018, was selected over assistant commissioner Nick Ephgrave, the other candidate to reach the final shortlist of two.
Sir Mark was formally appointed by the Queen following a recommendation from the home secretary Priti Patel.
Representations from the mayor, who is also the police and crime commissioner for the capital, were considered by the home secretary before making her decision.
"He has a plan to win back the trust and confidence of Londoners, but also he wants to get the basics of policing right, so Sir Mark will be a reforming commissioner," Mr Khan said.
"He has been outside the police service for the last four years and I'm looking forward to him beginning and really supporting him in the really important job that he's got."
The date of Sir Mark's first day in the role will be confirmed in due course.
The embattled organisation has been confronted with a string of scandals, from the murder of Sarah Everard by serving cop Wayne Couzens, to the reopening of investigations into officers involved in the Stephen Port murders, and the strip search of Child Q.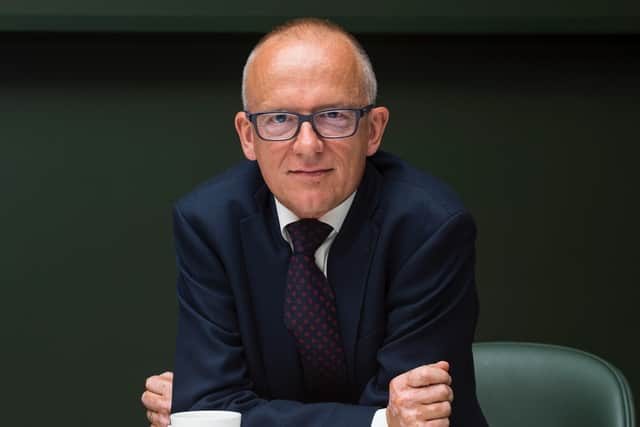 Responding to his appointment, Sir Mark Rowley said: "I feel deeply honoured to be appointed to be the next Met Police commissioner.
"Our mission is to lead the renewal of policing by consent which has been so heavily dented in recent years as trust and confidence have fallen.
"I am grateful that the home secretary and mayor are both determined to support the urgent reforms we need to deliver successful community crime fighting in today's fast moving world.
"These reforms include our use of technology and data, our culture and our policing approach. We will fight crime with communities – not unilaterally dispense tactics.
"I also know that the majority of officers and staff retain an extraordinary sense of vocation and determination and want us to do better.
"It is my job to help them do that, whilst also being ruthless in removing those who are corrupting our integrity.
"We will deliver more trust, less crime and high standards for London and beyond and we will work with London's diverse communities as we together renew the uniquely British invention of 'policing by consent'."