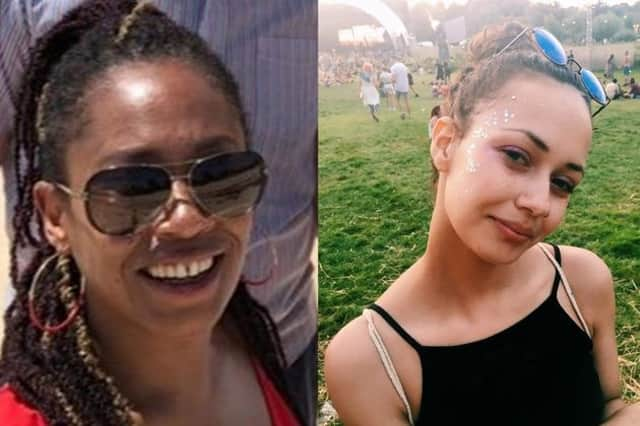 The police officers who photographed a murder scene where two sisters had been killed by a Satanist have been sacked from the force.
Both were found guilty of gross misconduct by a disciplinary panel at a hearing neither attended today (Wednesday, November 24).
In the early hours of June 8, 2020, the officers were put on the cordon to protect the crime scene but left their posts to take photos of the victims which they shared via WhatsApp.
Jaffer, 47 has already resigned from the force but Lewis, 33 was dismissed today.
Chairing the panel, Assistant Commissioner Helen Ball described their action as "shameful".
She said: ''PC Lewis is dismissed without notice while former PC Jaffer, had he still been serving, would have been dismissed without notice.
''I would like to say how sorry I am personally on behalf of the Metropolitan Police that our officers behaved in an unprofessional, dishonest and criminal way.
''My thoughts are with those who loved Bibaa Henry and Nicole Smallman, and our thoughts remain with them. We are profoundly sorry.
''They knowingly left and potentially compromised a murder investigation, shared the photographs, used disreputable language and tried to avoid blame.
''They were both highly responsible for their actions and their culpability is high.
''Their thoughtlessness and lack of professionalism could have had severe consequences.
''They have harmed public confidence in the values of the Metropolitan Police and acted in a discriminatory way, contrary to the force's values. I am grateful their behaviour was reported.
''Nothing but the immediate dismissal of PC Lewis and, had he been serving, the immediate dismissal of PC Jaffer, would have been appropriate.''
The hearing was to determine allegations their actions breached the standards of professional behaviour in relation to discreditable conduct, honesty and integrity, equality and diversity, authority, respect and courtesy, duties and responsibilities, confidentiality and challenging and reporting improper conduct, which were all found proven.
While in an unrelated matter PC Jaffer used a racially derogatory term, and PC Lewis responded with approval to another officer using the same term and did not challenge or report it.
That other officer will also face a gross misconduct hearing in due course.
Both officers, who served on the North East Command Unit, will be added to a list barring them from working in the police, local policing bodies, the Independent Office for Police Conduct or Her Majesty's Inspectorate of Constabulary and Fire and Rescue Services.
Asst Commissioner Ball said the officers' behaviour came to light via an anonymous report.
"Someone had concerns and anonymously reported them," she said.
"I thank them for doing the right thing; we encourage all our officers and staff, and indeed members of the public, to report wrong-doing and we will act on those reports."
A Met spokesperson said: "We're working hard to raise standards and have commissioned an independent review by Baroness Louise Casey to examine our culture and standards of behaviour.
"Every Met employee is being spoken to about adhering to professional boundaries, their use of social media and their responsibility to challenge inappropriate behaviour."