The new chief of the Met Police says a key legal threshold for intervening in Just Stop Oil roadblocks has not been met, despite hundreds of protestors being arrested.
Environmental activists demanding the government stop all new gas and oil licences have been blocking roads in central London, for the past 12 days to promote climate action.
Londoners are divided over the disruption, which saw protestors glue themselves to tarmac, with some praising the group for highlighting the crisis, while others blasted the activists for blocking ambulances and fire engines from reaching emergencies.
Speaking to City Hall's police and crime committee this morning (Wednesday, October 12), commissioner Sir Mark Rowley said 2,156 officer days had gone into policing the protests.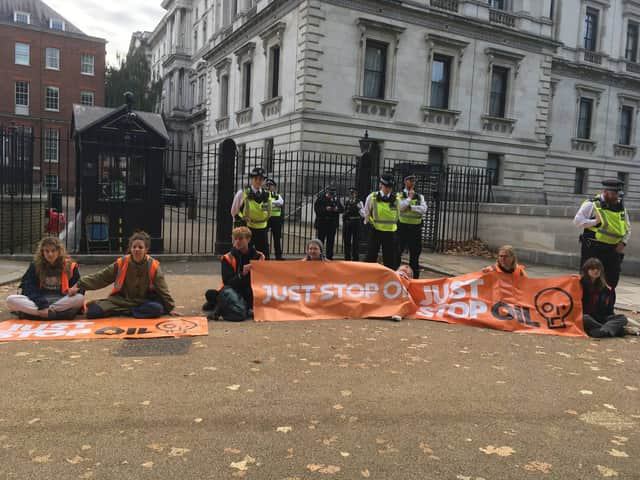 Sir Mark, who took on the top job in the force last month, appeared at the meeting at the Crystal, in east London, at 10am, where he said the situation was "frustrating".
He said: "This has been a really difficult operation over the 11 days so far. It annoys me how much it's taking away from policing local communities.
"In 11 days we have put 2156 officer days into this, so a couple of hundred officers per day, which is an enormous amount of policing resources.
"We've made 338 arrests. The majority are Just Stop Oil and a handful of Animal Rebellion."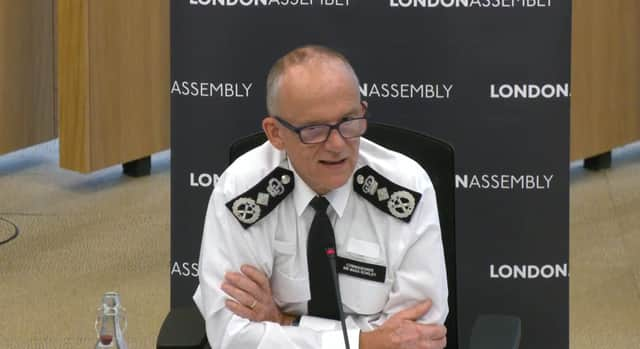 He added: "There's a critical legal threshold and Parliament decides what the line is between lawful protest and impact on communities. In this context, it's a serious disruption to the life of the community.
"Multiple times a day we're taking a view from TfL, from local councils and other partners to look at 'are these protests causing serious disruption' and they've been of the view it hasn't.
"If my officers are to make a legal intervention they need to stand it on some evidence.
"I'm frustrated we haven't done better for London but the team is working incredibly hard."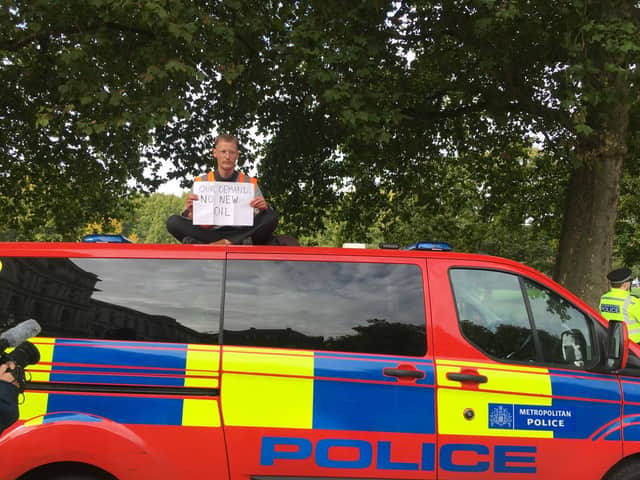 Assembly members quizzed Sir Mark on the disruption, and asked why officers weren't putting a stop to roadblocks.
Conservative group leader Susan Hall said: "Members of the public are taking it into their own hands to try and drag them off the streets which could be dangerous for everyone involved but I don't blame them, I think I'd be tempted to try to remove them.
"Most of the public, it's bad enough they can't get to work, but it's shocking when emergency vehicles can't get to where they need to be.
"That's what happens when you gridlock the road system."
But Sir Mark said while he "agreed with a lot of [Ms Hall's] sentiment" his hands were tied.
"The law is very clear that just blocking a road isn't automatically serious disruption," he said.
"While it is committing some offences in terms of obstruction of the highway, those aren't prosecutable as it's a lawful protest as long as it does not exceed reasonable bounds.
"These are the judgements officers are making… I'd love to be able to close these down more quickly."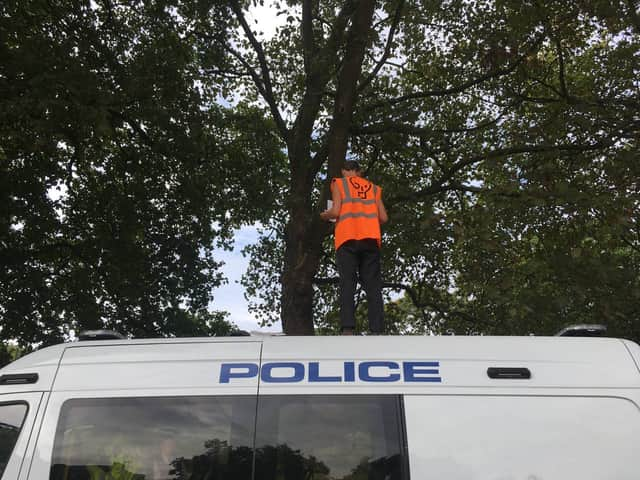 It comes as the group has today blocked an entrance to Downing Street this morning ahead of Liz Truss's appearance at prime minister's questions in the House of Commons, amid continued financial turmoil surrounding the impact of the chancellor's so-called 'mini-budget'.
Nine Just Stop Oil supporters set up a roadblock on Horseguards Road at 10.45am by sitting in the road with banners and glueing themselves to the tarmac.
Protestor Lee Matthews, 22, a student from Aberdeen, said: "I'm taking action because the UK government is complicit in the climate crisis and actively choosing profit over human life.
"I cannot stand by and watch my younger sisters' futures be destroyed. Civil resistance is my only viable choice at this time, we need systematic change and an end to new fossil fuels."
A Just Stop Oil spokesperson said: "People are right to be irritated, frustrated and angry at the disruption being caused.
"The government has the power to end this today by agreeing to stop new oil and gas licences and consents.
"Failure to act on the climate and cost of living crises - fuelled by continued reliance on oil and gas - is threatening millions with misery this winter and starvation in the years to come."