Child Q: Incident 'not isolated' as Met Police strip search 650 children in two years
"I am not reassured that what happened to Child Q was an isolated issue. Instead, I believe it indicates more systemic problems around child protection."
Watch more of our videos on Shots! 
and live on Freeview channel 276
Visit Shots! now
Met Police have strip searched at least 650 children in London in the past two years, shocking data from the children's commissioner for England has revealed.
Commissioner Dame Rachel de Souza said she was "deeply concerned" by the revelations.
She requested the data after the Child Q incident, in which a 15-year-old black girl was strip searched at her secondary school in Hackney, while she was on her period, and made to remove her menstrual pad, after being wrongly accused of possessing cannabis, emerged.
Since then, a police watchdog has confirmed it is investigating the Child Q case and four other incidents of the Met strip searching children without appropriate adult supervision.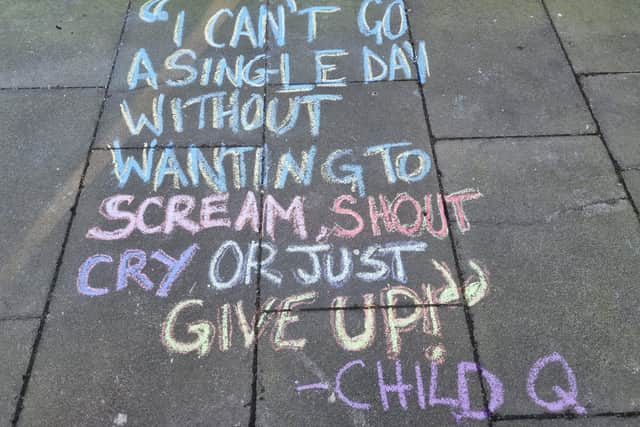 Now figures from the force have shown that 650 children, some as young as 10, were strip searched between 2018 and 2020, with more than half being black boys.
A senior Met Police figure admitted there was "disproportionality in this type of search" but stressed policing disproportionality was linked to inequality in health, wealth and education, and said: "Often police are the ones in the spotlight picking up the consequences of that."
The Met Police data provided to the children's commissioner has revealed:
25% of the children strip searched were between 10 and 15 years old;
Appropriate adults were not present at 23% of all child strip searches from 2018-20;
58% of boys who were strip searched were black, as described by the officer;
In 2018, 75% of all boys strip searched were black, as described by the officer;
Black boys aged 16-17,as described by the officer, made up 42% of strip searches;
And 53% of all strip searches of children resulted in no further action taken.
Dame de Souza, who gathered the data via her powers under the Children and Families Act 2014, said: "I am not reassured that what happened to Child Q was an isolated issue.
"Instead, I believe it indicates more systemic problems around child protection. I remain unconvinced the Met Police is consistently considering children's welfare and wellbeing."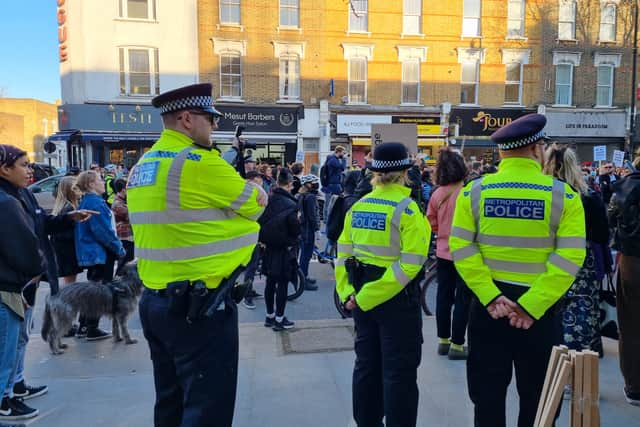 Officers were only able to provide data on where strip searches took place for 2021, as the force said it was only able to access the information by reviewing cases one at a time.
However, the Met then found "serious data errors in the cases for 2021".
The report stated: "While of the 269 searches in 2021 for which the location of the search was recorded, 57% happened at a police station and 21% at a home address.
"22% happened at another location – but, due to the low quality of recording practice, it is not possible to determine where these searches took place.
"This is concerning, as it demonstrates a lack of appropriate oversight of police practice in the strip searching of children.
"The Met Police cannot be categorical due to the nature of the records, but do not consider that any strip searches of a child happened at a school in 2021."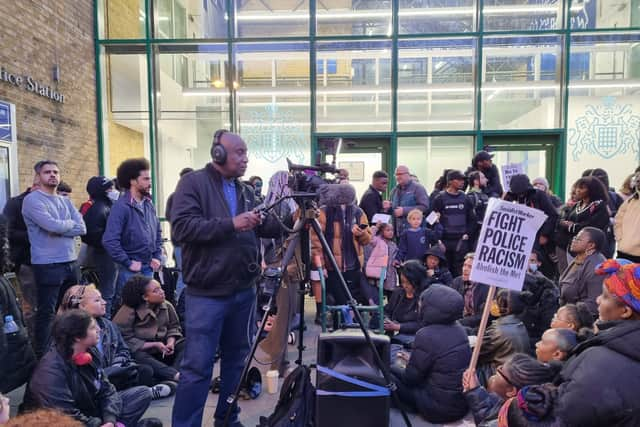 While Zahra Awaiz-Bilal, an abuse lawyer at Bolt Burdon Kemp, said: "Strip searches of children aged 10 to 17 are nothing short of child abuse given that they involve a child under the age of 18 being forced to remove his or her clothing by a person in a position of authority and exposing themselves in front of other adults.
"Strip searches are intrusive, degrading and traumatic and will cause a child significant and long-lasting harm."
She added: "It is ironic that the Met Police's own website describes child abuse as 'when anyone under the age of 18 is either being harmed or not properly looked after' when in practice their officers are doing just that.
"This lack of awareness on the part of the police is shocking and they must be held accountable for it.
"As a lawyer representing survivors of child abuse, I welcome the findings of this report because it sheds much needed light on the fact that children are being failed by the very institutions that should be protecting them."
Dame de Souza added: "I was appalled and shocked to read the review relating to Child Q, which found the system designed to protect and support her had seriously failed.S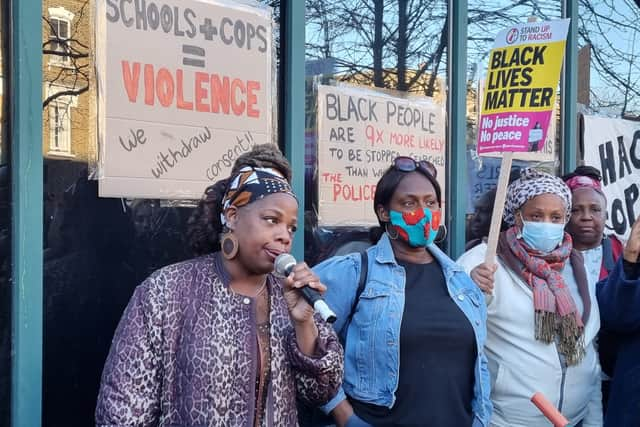 She continued: "The Met Police has committed to learning lessons from this incident but the value in lessons being learnt comes from them not being repeated.
That's what sorry means, it means it won't happen again. Child Q has been very strong and brave in using her experience to demand changes within the Met Police.
"A police power that is as intrusive and traumatic for children as a strip search must be treated with the utmost care and responsibility.
"It must also be accompanied by a robust and transparent system of scrutiny to protect and safeguard vulnerable children."
Forces across England will now be asked to provide data to the children's commissioner.
While Dame de Soua says she is "keen to work with the Met Police and the incoming Met Police commissioner to improve practice in London".
Deputy assistant commissioner Laurence Taylor said: "There's no question that there is disproportionality in this type of search. The data is clear on that.
"We also know there is huge disproportionality throughout our entire system – in health, in wealth, in education and often police are the ones in the spotlight but picking up the consequences of that.
"As a young black man you are four and a half times more likely to be a victim of homicide and you are three times more likely to be a victim of knife crime.
"Our job is to protect communities and we will put our resources where the greatest threat and harm exists.
"Sadly, often that results in a level of disproportionality."
And a Met spokesperson told the BBC the force "recognises the significant impact such searches can have".
They said: "We have reviewed the policy for 'further searches' for those aged under 18.
"This is to assure ourselves the policy is appropriate, and also that it recognises the fact a child in these circumstances may well be a vulnerable victim of exploitation by others involved in gangs, county lines and drug dealing."
Officers must now also have permission from a police inspector before strip searching a child, the force added.