Four Met Police officers are now facing gross misconduct cases over the strip search of Child Q after a key police watchdog escalated its investigation into the incident.
A safeguarding report revealed that a black 15-year-old child had undergone a full strip search at her secondary school in Hackney, east London.
It sparked widespread protests and outcry over the girl's treatment, including revelations into the numbers of Met Police strip searches of black children.
Child Q, whose identity cannot be revealed, told how she now "can't go a single day without wanting to scream, shout, cry or just give up"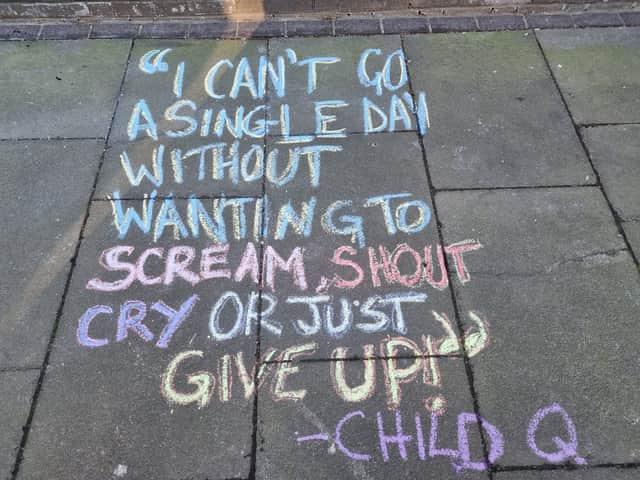 The Independent Office for Police Conduct (IOPC) has confirmed its investigation into four officers has now been upgraded, following calls to increase the cases against the officers.
A Met Police spokesperson said: "We are aware that four officers have been served with notices by the IOPC informing them they are under investigation to relation to the search of Child Q.
"The notices inform the officers, who are police constables attached to Central East Command Unit, that they are being investigated for gross misconduct.
"Being served a notice does not mean that misconduct is proven and we await the findings of the IOPC's investigation."
It follows calls from Sadiq Khan, the mayor of London, for the IOPC to investigate the officers for gross misconduct - but City Hall sources said that neither the mayor nor his office for policing and crime (MOPAC) played any part in the decision.
A spokesperson for the IOPC said: "We can confirm that four Metropolitan Police Service (MPS) officers have been served with gross misconduct notices by us in connection with our ongoing investigation into complaints that Child Q was inappropriately strip searched.
"As with all of our investigations we continually review the evidence and lines of enquiry as the investigation progresses.
"As a part of this, matters were identified which required new notices of investigation to be served on officers.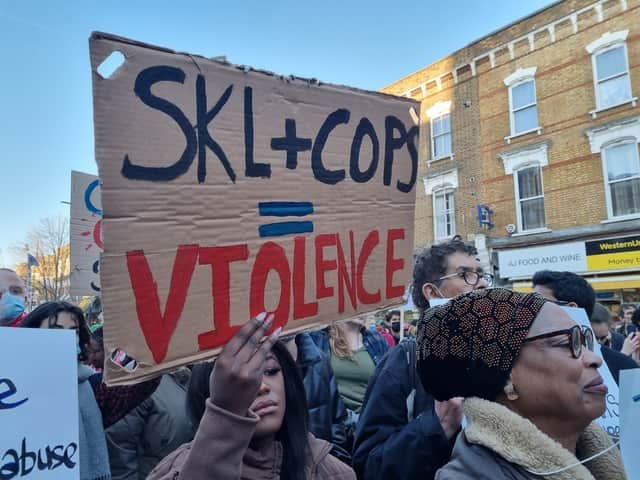 "Four constables have now been advised that they are being investigated for potential breaches of the police standards of professional behaviour at the level of gross misconduct, which does not necessarily mean that disciplinary proceedings will follow.
"Any conduct matters identified, and their seriousness, are kept under review throughout and can be amended in light of any evidence gathered by the investigation team.
"Our investigation, which began following a voluntary referral from the MPS on May 6 last year, is examining whether legislation, policies and procedures were followed during the strip search of the child.
"We are looking at complaints that her mother was not given the opportunity to be present during the strip search, and that there was no other appropriate adult present.
"We are also considering whether the child's ethnicity played a part in the officers' decision to strip search her."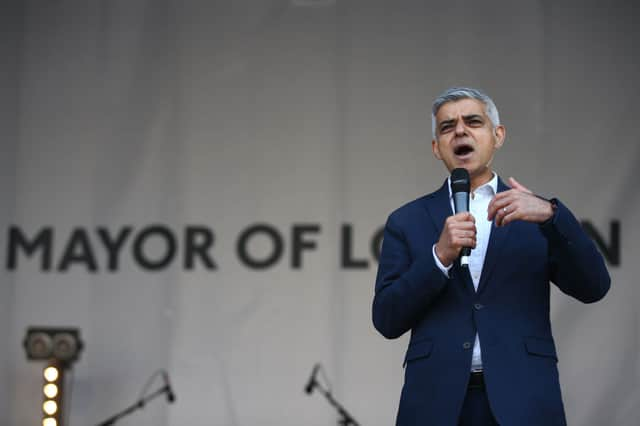 A spokesperson for the mayor of London said: "The mayor welcomes the IOPC's decision to raise the level of the investigation into the officers who stripped-searched Child Q from misconduct to gross misconduct."
And a Met Police spokesperson said work was underway "at pace" to ensure subject to intrusive searches are dealt with appropriately and respectfully, while increased supervision and closer liasion with parents have been brought in.
DAC Laurence Taylor said: "We continue to fully co-operate with the IOPC investigation.
"What happened to Child Q was a truly regrettable incident and we accept the findings of the safeguarding review published in March that it should never have happened.
"We have apologised publicly to the child, her family and the wider community. We do understand how much concern this incident has caused, and how distressed the girl has been."
He added: "'Adultification' is a subject we need to understand more and training will be delivered, in the first instance, to all frontline officers in Central East Command Unit, which covers Hackney and Tower Hamlets.
"Information was provided to the child's family to support any complaint they wish to make against the Metropolitan Police.
"A complaint was subsequently received and was referred to the IOPC in May 2021 for investigation."