A teenage girl who was strip searched by Met Police officers later tried to take her own life following the trauma of the experience, her mother has said.
The girl, identified as 14-year-old 'Olivia' by the BBC, who say some details in their report have been changed to protect identities, was handcuffed and had her underwear cut off.
'Olivia', who is autistic and mixed-race, was also on her period at the time she was searched, in December 2020.
A force spokesperson said the incident was being referred to a police misconduct watchdog.
The incident happened in the same month as the case of Child Q, a black 15-year-old school girl strip searched at her Hackney school after being wrongly accused of possessing drugs.
It sparked outcry and protests outside Stoke Newington Police Station calling for justice.
While the school's headteacher has since reportedly stepped down.
'Lisa' told BBC Radio 4's File on 4 programme that she wasn't warned her daughter was going to be forcibly strip searched, and that 'Olivia' had spent more than 20 hours in custody.
She said her daughter was out with friends when they had an argument with two boys who called the police, alleging they were victims of an attempted robbery at knife-point.
'Olivia' was searched at the scene, with nothing found, and she and her friends were arrested.
Her mother told the BBC she warned the police about her daughter's autism, her learning difficulties and the fact she had been self-harming.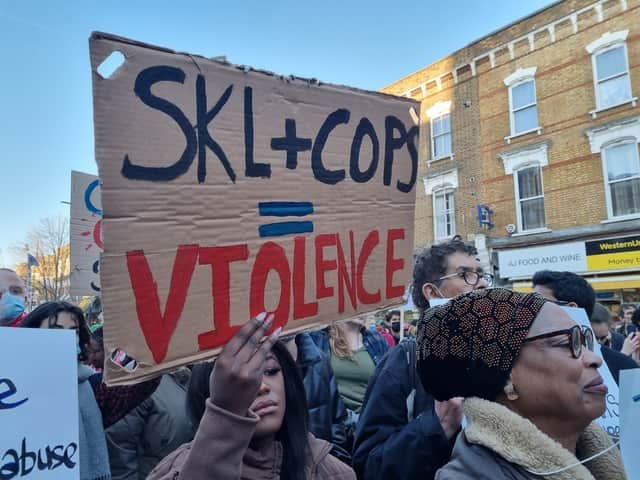 She said 'Olivia' gave police a small blade used for self-harm, and was told she could have a shower after 20 hours in custody.
At that point a sharpened stick used for self-harm fell from her clothes.
'Lisa' said her daughter was then handcuffed by six officers, who forcibly stripped her and carried out an intimate search in the presence of male officers, the BBC reported.
She said: "Olivia was actually on her period at the time too.
"And they cut off her underwear in front of these grown male officers.
"She was absolutely distraught."
The impact of the experience led to 'Olivia's' mental health deteriorating, 'Lisa' said.
"She became quite reclusive," she told the BBC.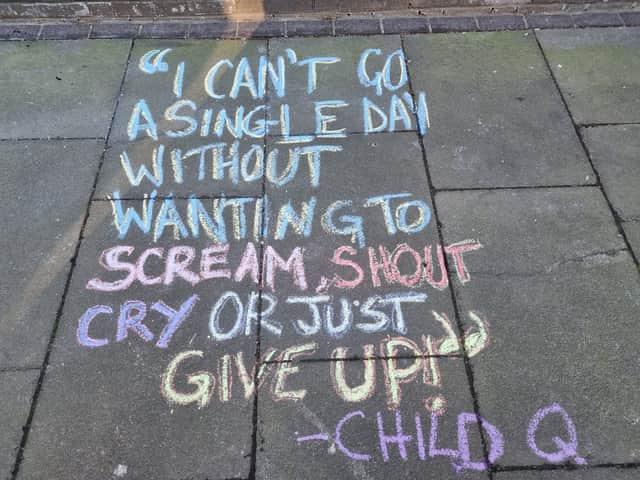 "She spent a lot of time in her room and she continued to self-harm in secret.
"And then a few weeks later, she attempted suicide."
'Olivia' later appeared in court accused of possession of a bladed weapon and was found not guilty after magistrates accepted the items were used for self-harming, the BBC said.
The broadcaster said 'Olivia's' family are now bringing a civil claim against the Met Police.
Legal advocate Gail Hadfield Grainger, who trained in law after her partner Anthony Grainger was shot by Greater Manchester Police, told LondonWorld: "This is happening and if it happens to somebody else's child, just because the police have the uniform on, they don't have the right to go outside their own duties.
"This is not acceptable. People do have the right to challenge."
A Met Police spokesperson said: "We are today referring the strip search of a 15-year-old girl in custody at Walworth police station on December 10, 2020 to the Independent Office for Police Conduct (IOPC).
"This follows a complaint previously received."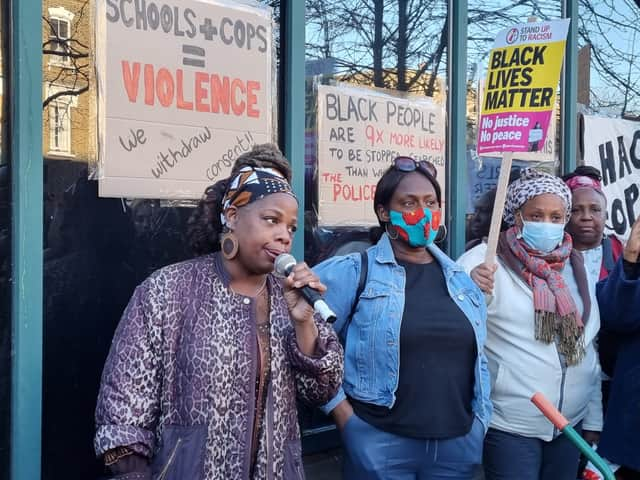 They added: "We have received notification of a potential civil claim and therefore are unable to comment further about the specifics of the case at this stage."
Deputy Assistant Commissioner Laurence Taylor, a senior Met officer, said: "This case will of course be concerning to Londoners and that is why we are referring it to the IOPC for their independent oversight.
"We recognise the considerable impact strip searches can have on young people and the distress they can cause.
"We're working hard to ensure we take a 'safeguarding first' approach.
"This means we must always consider whether the child being searched could be a vulnerable victim of exploitation by others involved in gangs, County Lines and drug dealing or if they might be concealing weapons as they are at risk of self-harm.
"Strip search is an important tool for us but we must ensure children subject to intrusive searches are dealt with appropriately and respectfully and we follow all procedures correctly."
The Met says its officers' understanding of strip search policies has been refreshed after a review of the Child Q case, and that officers will be further trained in adultification.
Searches of under-18-year-olds are currently under review by the force, and a scheme requiring the authority of an inspector for such a search is being piloted across the Met.
DAC Taylor also told the BBC the force was responsible for children's safety in custody.
He said: "(The) worst case scenario would be that we stop strip-searching in its entirety and a young child dies in custody because they are in possession of a knife or drugs that they use to harm themselves."
The BBC said freedom of information (FoI) requests revealed that more than 13,000 strip searches were carried out on young people under 18 in the past five years.
But the real figure is likely to be much higher, as only 31 of 44 forces provided the data.