Queens of craft: meet the young female tailors restitching the traditions of Savile Row
Savile Row - the home of the UK's bespoke tailoring industry - has traditionally been the sole preserve of men. However, with the rise of tailors such as Phoebe Gormley, Kimberley Lawton and Daisy Knatchbull all that is changing ...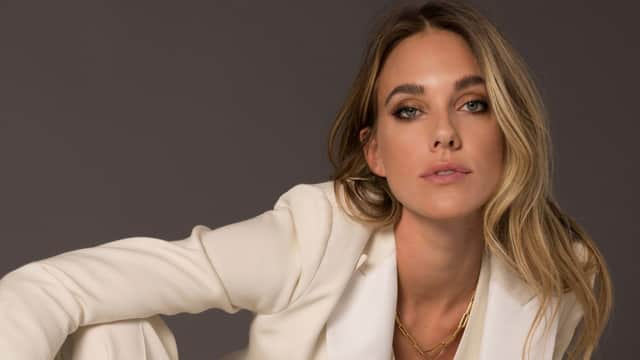 "Let's face it, most of the clients on Savile Row are old, straight, white men who are stuck in their ways," says Kimberley Lawton.
The 27-year-old was speaking to LondonWorld from her Walthamstow studio about her cutting apprenticeship at Huntsman.
"They weren't expecting a young woman with a Yorkshire accent to be fitting their suit," she explained.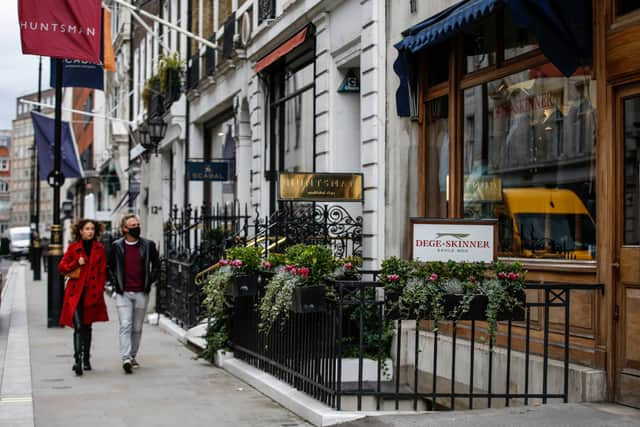 A concept centred around a single street in Mayfair, Savile Row has been the engine room of the UK's bespoke tailoring and craft scene for hundreds of years.
Like so many historic institutions in this country, it has traditionally been the sole preserve of men.
"The houses are really old-school," Kimberley said.
"I once got told I would never make it as a cutter because of my gender and that I should try computer cutting instead. I just want to be valued for my skill set.'
However, in an unlikely turn of events, a new generation of young women who came of age in the post-Me too era, are rendering the very fabric of the street itself and restyling it in a more inclusive way that combines the creativity of fashion with the craft of bespoke tailoring.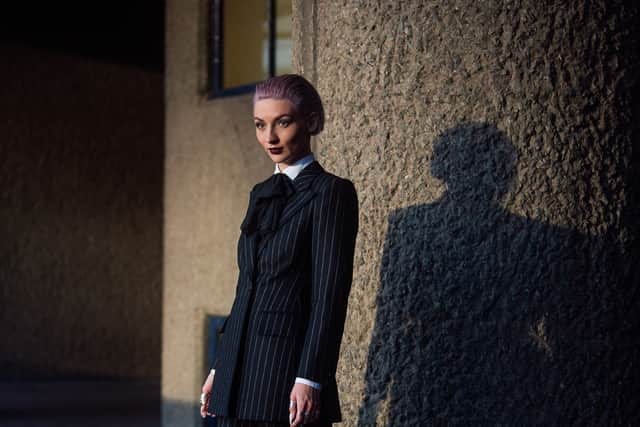 Kimberley reckons there are currently around 100 cutters working on Savile Row and just 10% of them are women.
"We all know each other and there's a real sense of camaraderie," she explained.
"We're just so pleased that we've all made it."
It looks like this number could be set to increase dramatically over the next few years.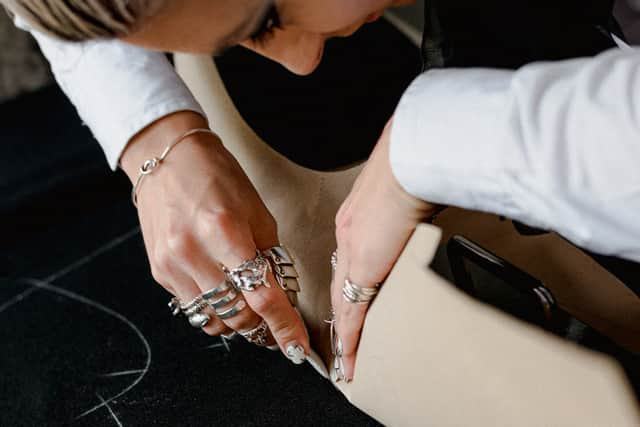 According to the latest figures from The Savile Row Academy - which sees master tailors lead modules such as pattern-cutting and waistcoat-making - 50% of students are now female.
Judith Ekblom, manager of Maurice Sedwell, the tailoring house behind the academy, describes this as a massive increase from a few years ago.
"Although there have always been women working in the tailoring industry, unfortunately they have been confined to the back of the workshop and not acknowledged," she said.
"It is now becoming more common for women to play a more active role in the customer facing jobs.
"Tailoring is a meticulous industry which requires a creative and driven person, regardless of their gender.
"There is no reason at all why women should not be equals in this."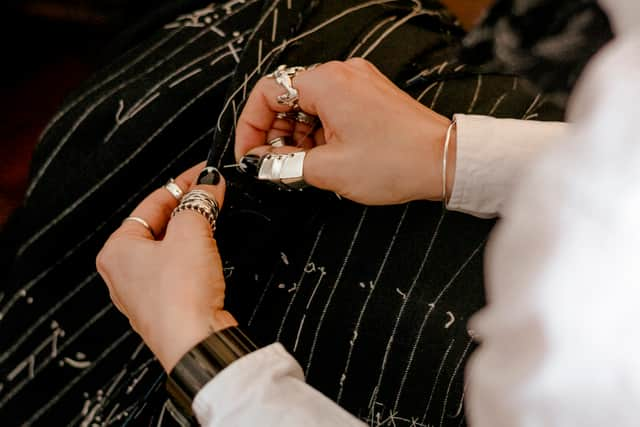 After graduating with first-class honours in bespoke tailoring at the London College of Fashion, Kimberley completed brief stints at Timothy Everest, Richard Anderson and Richard James before snagging her apprenticeship at Huntsman.
It was here that she met Joshua Dobrik, a medical student turned cutter, and the two went on to found their own east London house, Dobrik & Lawton in 2020.
"We wanted to push the boundaries of traditional Savile Row tailoring without losing any of the craft," she continued.
"I'm inspired by history – for example the pinstripe suits worn by Anne Scott James, the first female journalist on Fleet Street – and high fashion, like the super bold suits Gucci are doing at the moment."
There are up to 80 hours of work in each suit, which is why the duo currently only produce around 30 a year, including four fittings, so they get to know each client.
"We always go to them and these glimpses into their world allow us to give our designs a personal touch," she explained,
"For example, one of our clients loves wine so we worked a bottle opener inside his jacket just in case he's ever caught short."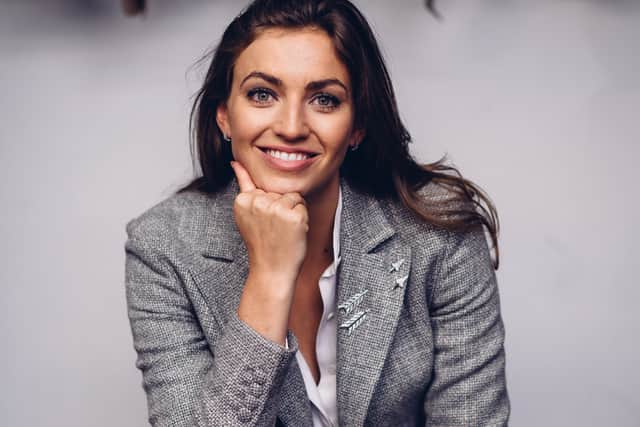 Phoebe Gormley, also 27, is the founder of Gormley & Gamble, the first women's wear-only tailors on Savile Row.
She believes the increase in female CEOs is one reason that London's female trailers are currently thriving.
It's a view that's supported by the Hampton-Alexander review, an official five-year inquiry encouraging companies to promote more women to their boards.
Results released earlier this year found that the number of female directors in the FTSE 100 had risen by 50% since 2016.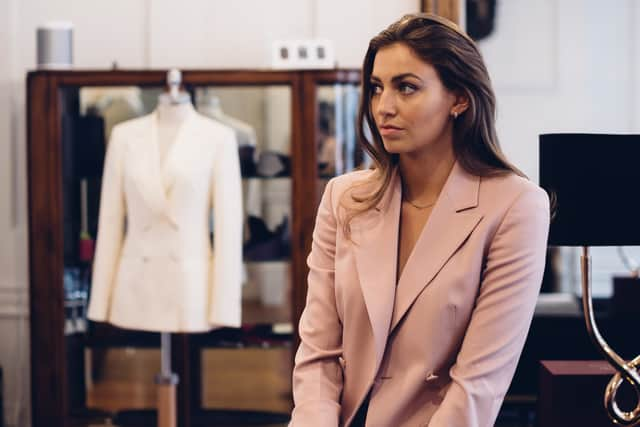 "The new wave of working women in London are unapologetic, bold and confident," says Gormley.
"They have the opportunity to be whoever they want and enjoy the role clothes can play in helping them assume different characters."
Gormley set up on Savile Row in 2014, after dropping out of a costume design course at Nottingham Trent university.
Named after her private view of the riskiness of her venture, the company specialises in beautiful made to measure suits and tailored occasion wear for women.
Unlike Lawton, she takes measurements digitally and sends the fabric abroad for the garment to be made elsewhere.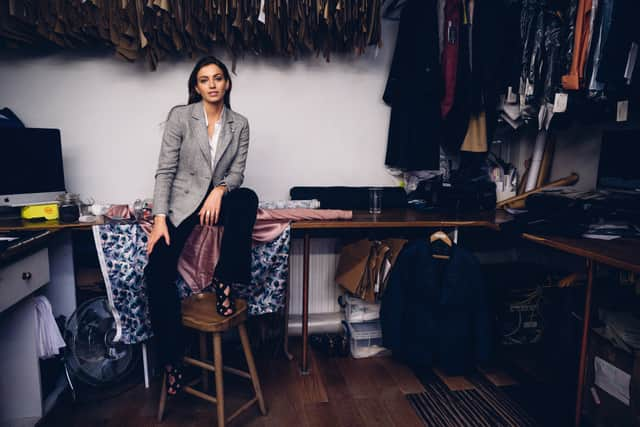 Although it's a departure from the hand-cut, hand-sewn traditions of the row, it allows for a cleaner finish and a far more accessible starting point, with two pieces from £1,000 (in contrast to Lawton's £2,500).
Of course, it's still a huge amount of money.
Can the female tailoring scene continue to flourish in a post-pandemic London when fewer people of any gender are going into the office?
The answer, according to Daisy Knatchbull, 29, founder of The Deck, the first tailor in London to have an all-female production team, is an emphatic yes.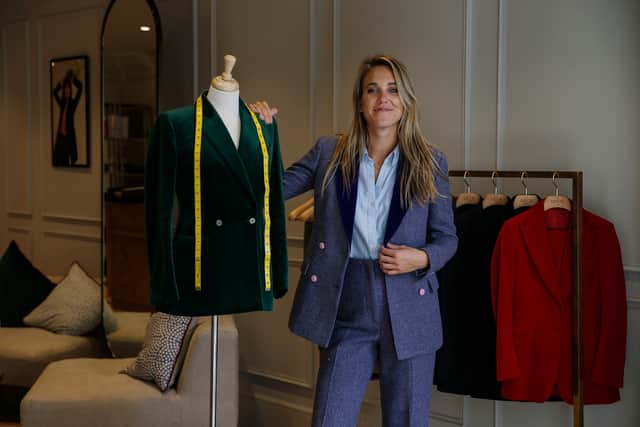 "The pandemic has changed people's shopping habits in a good way," she told LondonWorld.
"It has allowed women to spend time consolidating their wardrobes and understand what they do and don't wear.
"They want to buy less and buy better, invest in their clothes both financially and personally and move away from a culture of fast consumerism that damages the planet.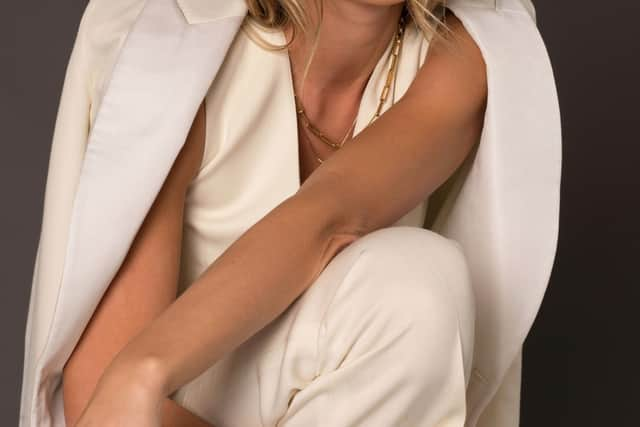 "Despite covering more skin than pretty much any other item of clothing, a suit oozes sexiness and also elegance at the same time.
"A great suit highlights the shape of a woman's body through the curvature at the waist but also projects power through strong shoulders and a sharp silhouette.
"In my opinion they are the garment that truly embodies modern femininity and for this reason will never go out of style."