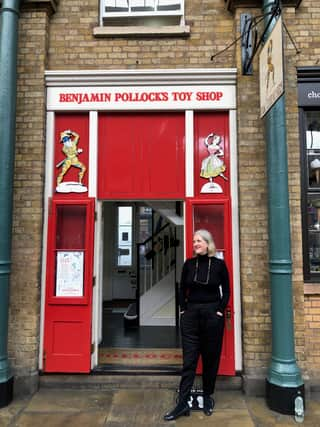 Louise Heard began working at the historic Benjamin Pollock's Toyshop, which was founded in 1880, in 1985 at the tender age of 15.
Initially she only came in on Saturdays to take charge of jobs such as "sorting through doll's eyes".
But when ex-owner and Coronation Street actor, Peter Baldwin, died in 2015 she took over, keeping the shelves stocked with nostalgic toys such as wind-up music boxes and toy theatres.
"Benjamin Pollock's Toyshop is about theatre, art and fun and these things are abundant in Covent Garden, a village in the West End," says Louise.
"When the theatres closed in lockdown she was a real Sleeping Beauty, but it's great to see everything thriving again.
"I love the fact that you are always within steps of live theatre, whether it be high art at the Royal Opera House, popular musicals at Theatre Royal Drury Lane or free street theatre in the piazza."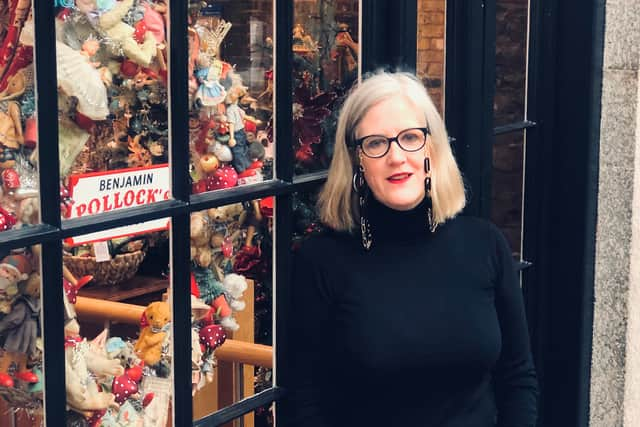 Louise Pollock's top spots in Covent Garden
This lane is home to the friendliest shops in Covent Garden.
Billy, the Cobbler at Shoemaster, mends all the shoes for the theatres and Eddy at Fastflow prints all the scripts.
You can also peep into the backstage at the English National Opera from here.
Paul Smith 40-44, Floral St, London WC2E 9TB
I've been looking in the windows to admire the displays in the original Paul Smith shop for over 30 years. Floral Street is a very pretty cobbled street too.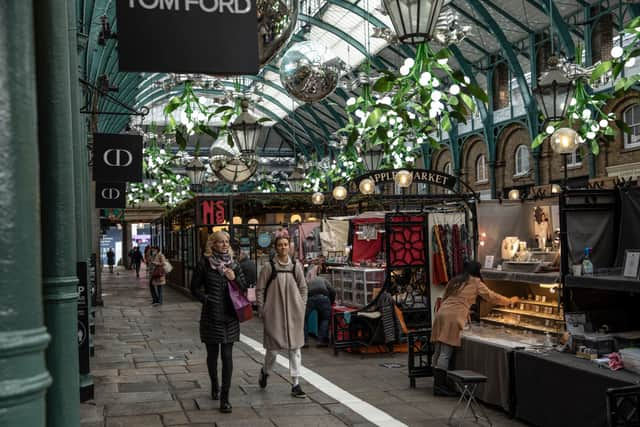 The Market Building The Market Building, London WC2E 8RD
The heart of Covent Garden.
Make your first stop the information desk for a friendly welcome and to pick up a copy of The Covent Gardener, an independent illustrated quarterly on the area.
Choosing Keeping 21 Tower St, London WC2H 9NS
I go to feel calm and ordered with the best intentions of organising my life with their beautiful stationery.
Stanfords Bookshop 7 Mercer Walk, London WC2H 9FA
The Garden at the Lane Catherine St, London WC2B 5JF
Just opened as part of the refurbishment of The Theatre Royal Drury Lane, the Lane is an airy green theatrical warehouse space to meet for coffee before moving next door for cocktails in the Cecil Beaton Bar.
In our new Live Like a Local series, we ask Londoners to show us around an area they know particularly well, lifting the lid on hidden gems and neighbourhood stalwarts. So your home city actually feels like home, no matter which postcode you're exploring. Tell us your favourite places in your neighbourhood at [email protected]